A river trip
The beginning of our stay in Tortuguero was marked by torrential rains. Fortunately, they ceased when we had to embark on a boat for a little tour to discover the local wildlife. We were not disappointed because we saw iguanas, basilicas, monkeys, toucans and ibis. We learned something fascinating about one of our favorite spiders, the golden spider. One of the fiber that it produces to weave its web, which is bright yellow, is so strong that it is used by local fishermen to catch fish. Further on, we were surprised to discover a Canadian presence in the jungle: a research center!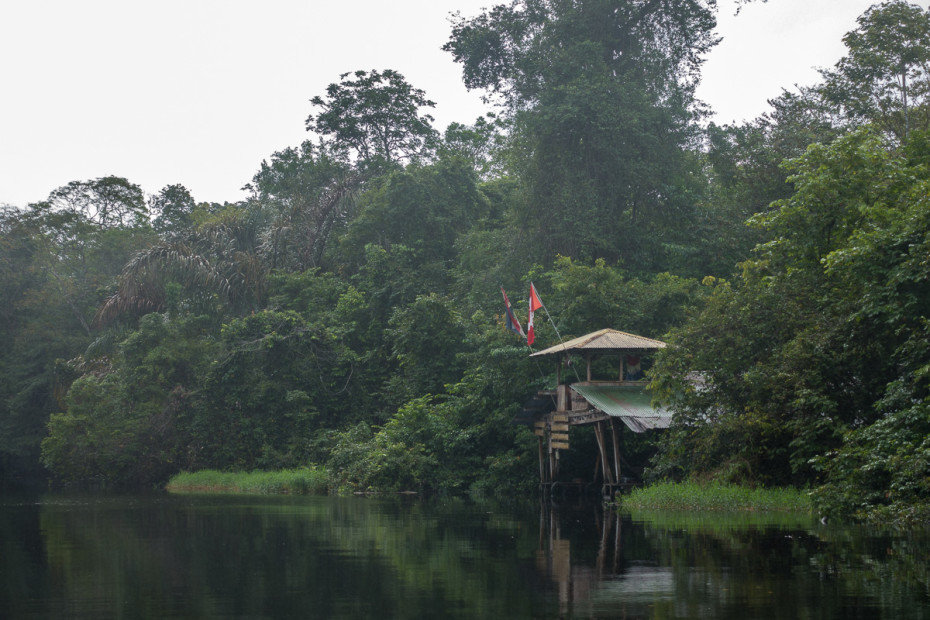 Feet in the mud
Back from our boat tour, we regrouped at 10am for a walk on the surrounding trails. However, the kids were tired and the rain resumed, so we decided to pass. Fifteen minutes later, after the rain stopped, we decided to explore the hotel's surroundings. We walked to the nearby beach when mamie Lise prolonged absence started to worry Sounda. She decides to head back to her room to find what was happening. Mamie felt asleep while workers used their smoke cannons to treat the rooms for mosquitos. She had just woke to sit on the porch, a little confused and in a thick fog, when toxic Sounda arrived.
A little further we found a building with rubber boots. They did not have all sizes, but they were good enough to venture further in the mud to explore the jungle. It was the first time Lohan ever walked in the mud (with oversized boots) and he hates so much being dirty. Mael, his piercing eye, guided us and he is impressive in his ability to find camouflaged insects and frogs. For example, he was able to see this little frog (1 "long) to 20 'away in the leaves …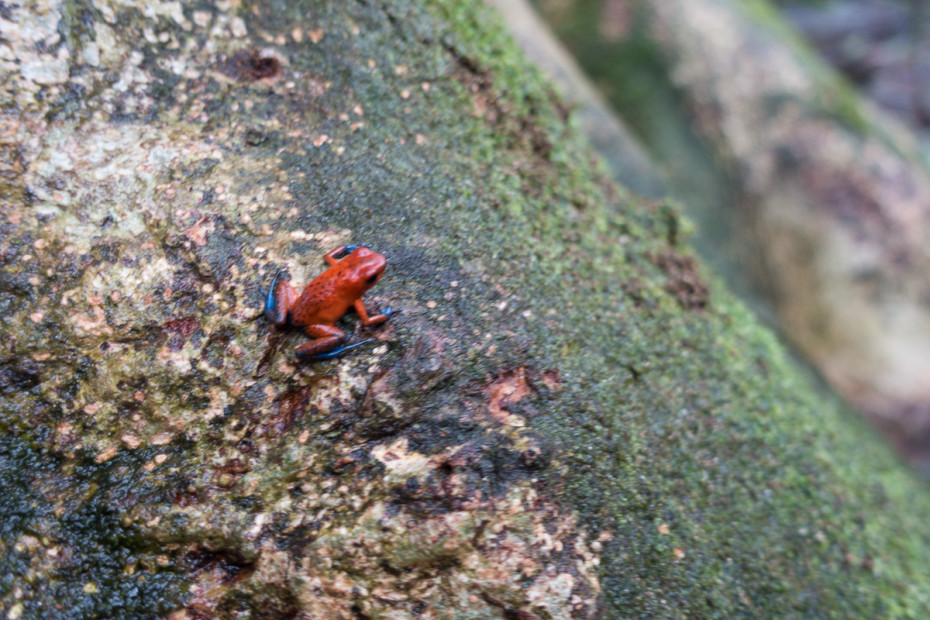 We spent the rest of afternoon being quiet, making a long nap to the sound of rain. In the evening, we got to know better the other guest sitting at our table. There were three young couples: Germans that are one month in Costa Rica, a Frech couple in honeymoon and another couple who lives in southern France, near Marseille.
The wildlife corner
+ bec-en-sabot
Where are we in Costa Rica?