Our journey allows us to discover a variety of places and sometimes we are overwhelmed by the beauty and diversity of a particular location. One of our big favorites of the last year remains the region of Utualdo (Puerto Rico) and in particular, the land owned by Batay Adventures. The lush tropical forests, a beautiful river where we kayaked through a mountain and a well-development site had conquered us. We just found a place in Costa Rica that can top this site… We present you Rio Perdido in Costa Rica.
The site is vast and includes three major promontories and deep valleys where two rivers converge. The unique feature is that one of them emerges heated to 95-100F by the nearby volcanic activity. The water is crystal clear and at a perfect temperature for relaxing for hours in the shade of the dense forest that covers the riverbed. An hotel opened 18 months ago and integration with the environment is perfect. Small contemporary houses on stilts, all identical to each other, are distributed to good distances in the forest. The dining room is a little above the canopy and allows us to observe not only the breathtaking views, but also the different birds and monkeys that inhabit the area.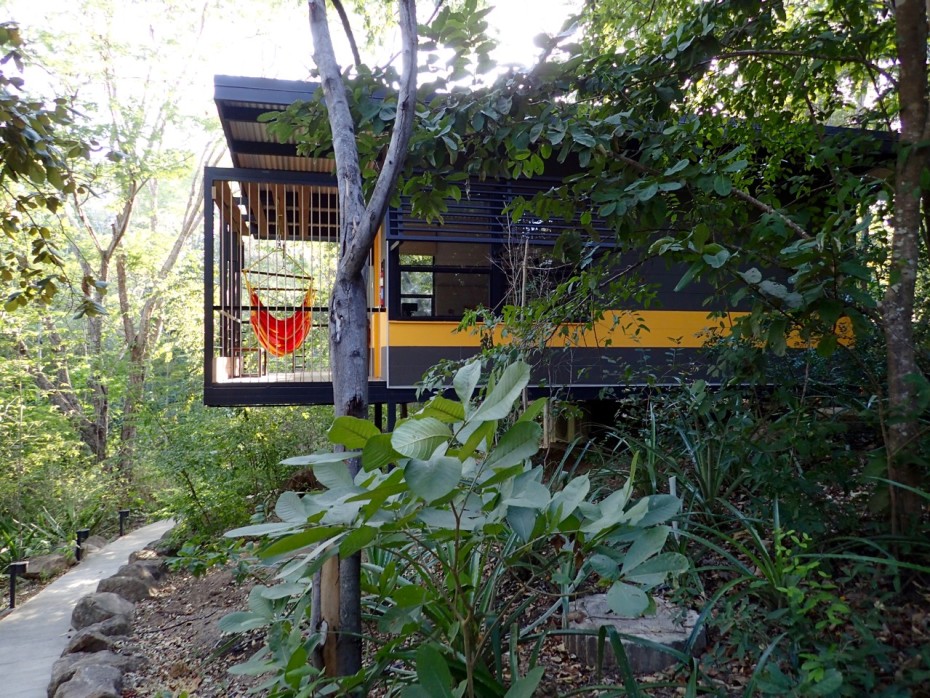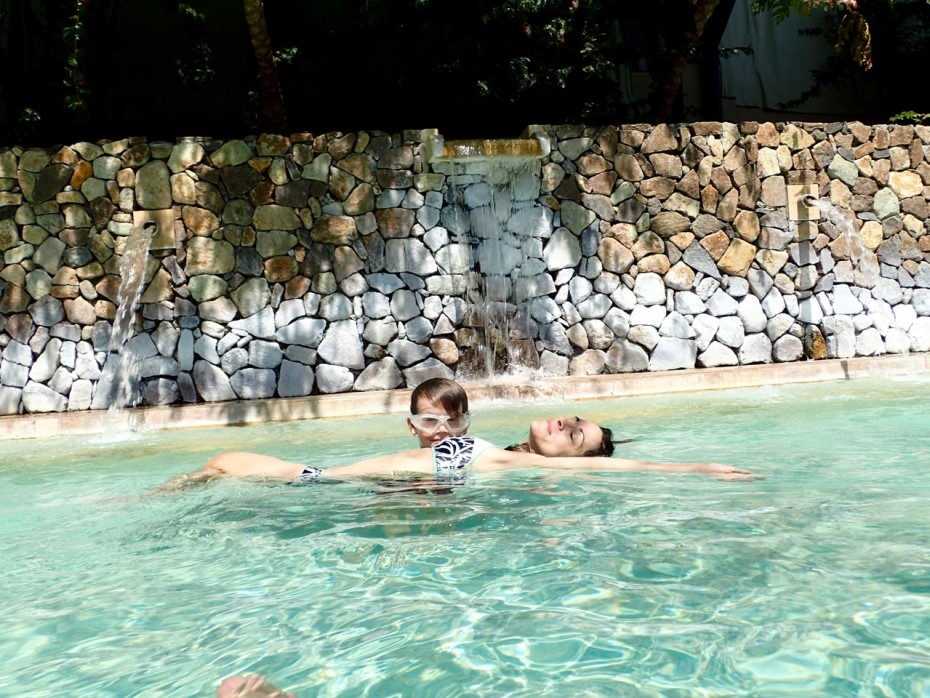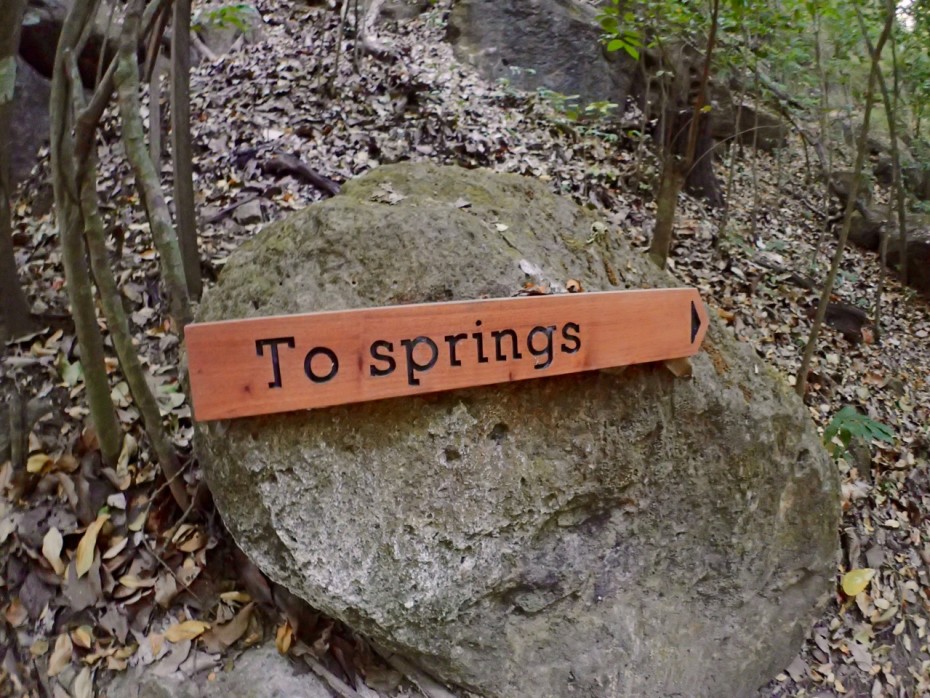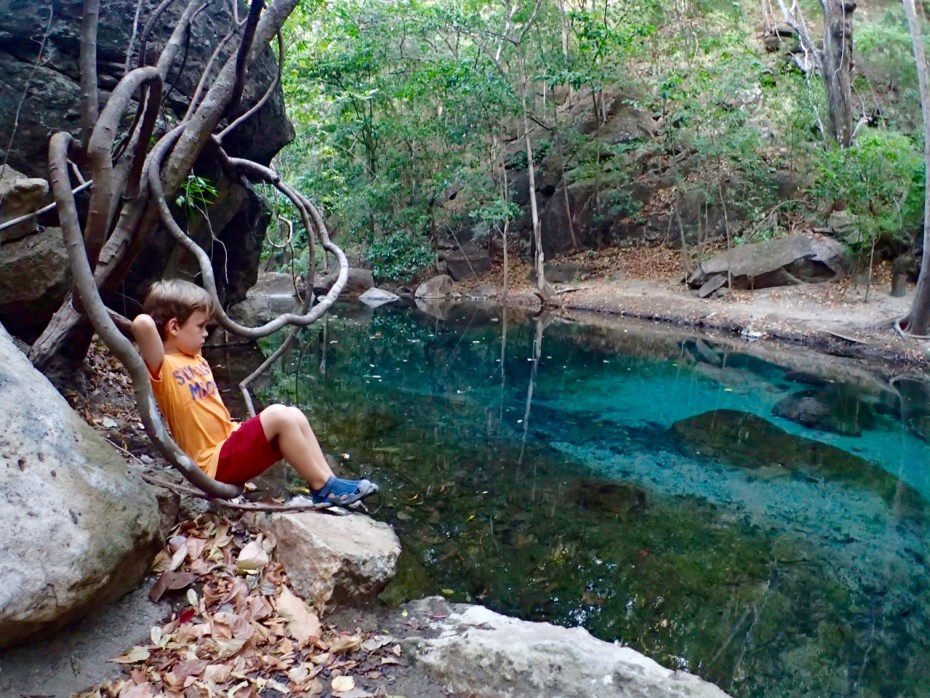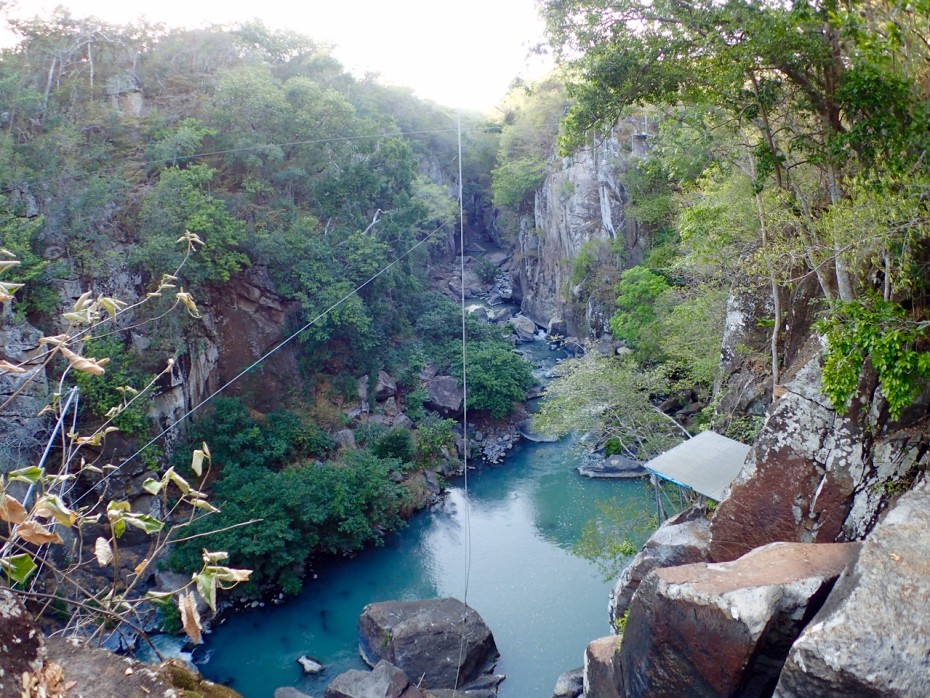 There are many activities available in addition to swimming in the river and pools (3) at the hotel. First, kilometers of walking paths take us at the heart of the dry forest. For mountain biking enthusiasts, there is a circuit that takes about 2 hours on hilltops, valleys and rivers. Unfortunately I could not do it, but it looked beautiful with small bridges and wooden spans… Our short stay (3 days, 2 nights) only allowed us to do the zip line course (with a Tarzan swing), travel down the river with big tubes and sulphurous mud whitewashing … But what amazing experiences, especially for our two little boys!
Lohan was probably the youngest adventurer in the history of the site to have successfully completed both courses of zip lines and rafting. The beginning of each of the adventures were difficult, but he had a broad smile on his face upon arrival. Sometimes, his instinct told him that he should not be there, like in the white waters below, but the presence of his dad and the laughters of his brother melted his apprehensions!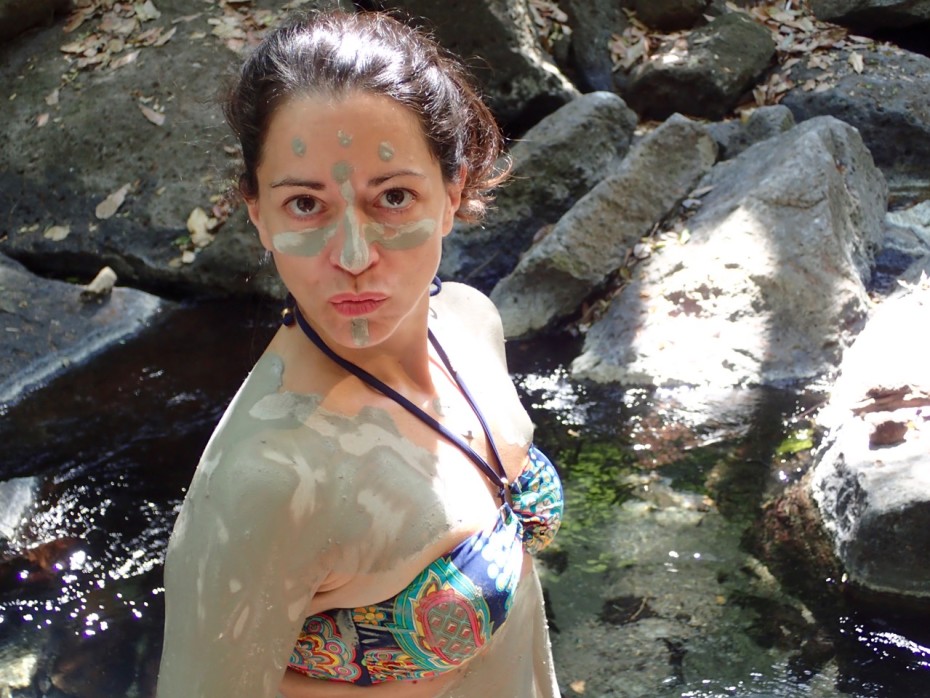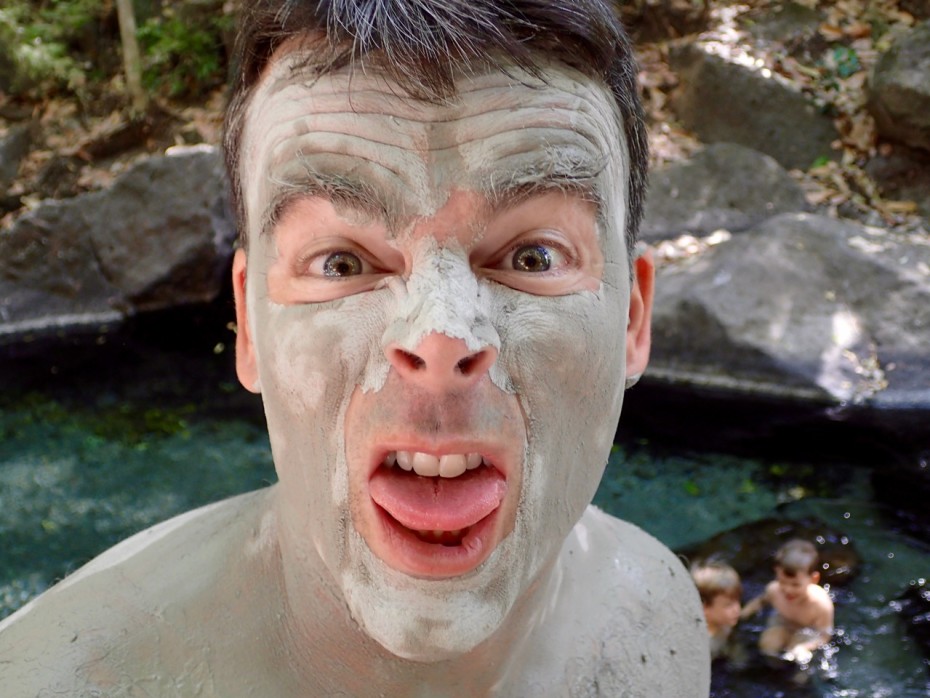 Rio Perdido is a unique destination and has absolutely to be visited if you go to Costa Rica.