After visiting the Orosi Valley, we move just east of Turrialba, near the volcano of the same name. It remains one of the most active of Costa Rica and its last explosion was only 3 weeks ago. Maybe we will witness a lava flow, an explosion or experience an earthquake? I maintain my hopes for myself, because I'm not sure that mamie Lise or Sounda share my enthusiasm for such geological event…
Before arriving at our guest house, we succeeded in finding a bibimbap on the menu of a restaurant, one of our favorite Korean meal. What a joy to reconnect with these unique Asian flavors in the heart of Costa Rica!
Our guests are a very welcoming Costa Rican family. Three generations live here: the grandparents, their daughter and her twin 2 1/2 little girls. Grandpa, who fills the role of dad for kids, is very charismatic and handsome. Upon our arrival, even though he does not speak French or English, he was able to communicate with us despite our anemic knowledge of Spanish. We arranged our next excursion, canyoning, despite Mael being too young for guides hired by major agencies. His dedication and kindness marked our stay with this family. He was actively involved at numerous times searching for insects with Mael and together found two specimens that we never had seen before-emitting battle and a harmless tarantula. He also provided us with fresh milk from his goats, whose taste is remarkably close to cow milk …
His daughter has cooked us delicious recipes with unique flavors. She speaks fluent French, notably because she spent some time in France as part of her studies. Each evening, we would know a little more about life in Costa Rica. As elsewhere, life here has its challenges, frustrations toward political leaders, and aberrations. However, they appreciate what they have and know how to live happiness while respecting the surrounding nature. It was a joy to live a few days alongside these charming people.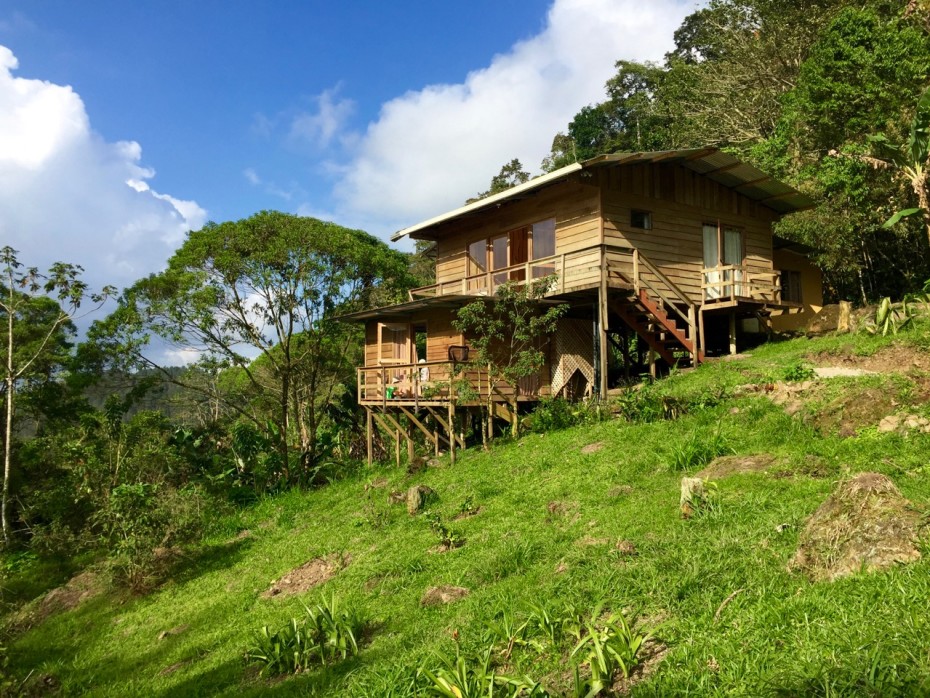 Our house in the mountains, with great views of the surroundings.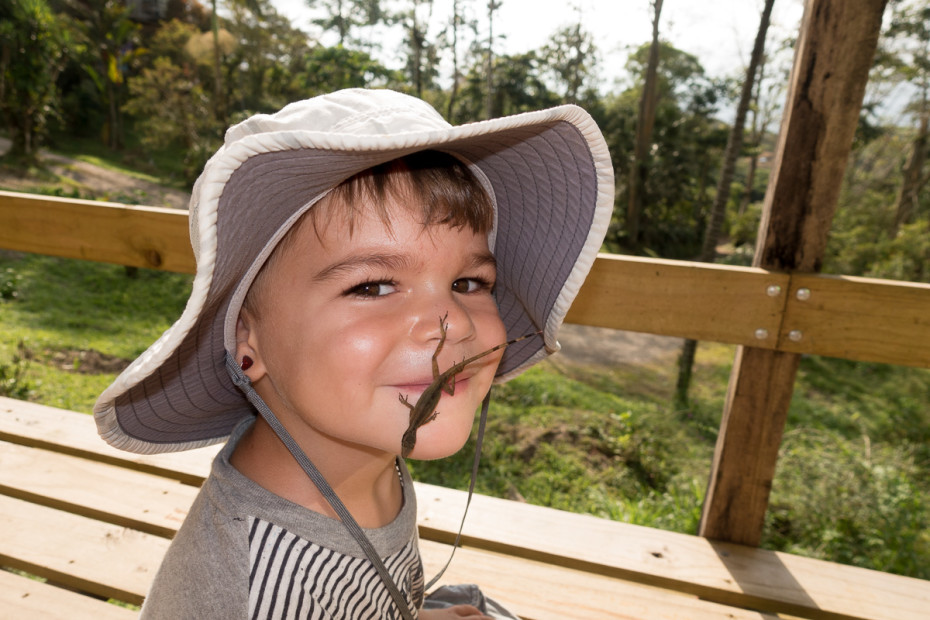 Small lizards are the delight of children and one of them, a little less fierce than others, willingly participate in a photo shoot.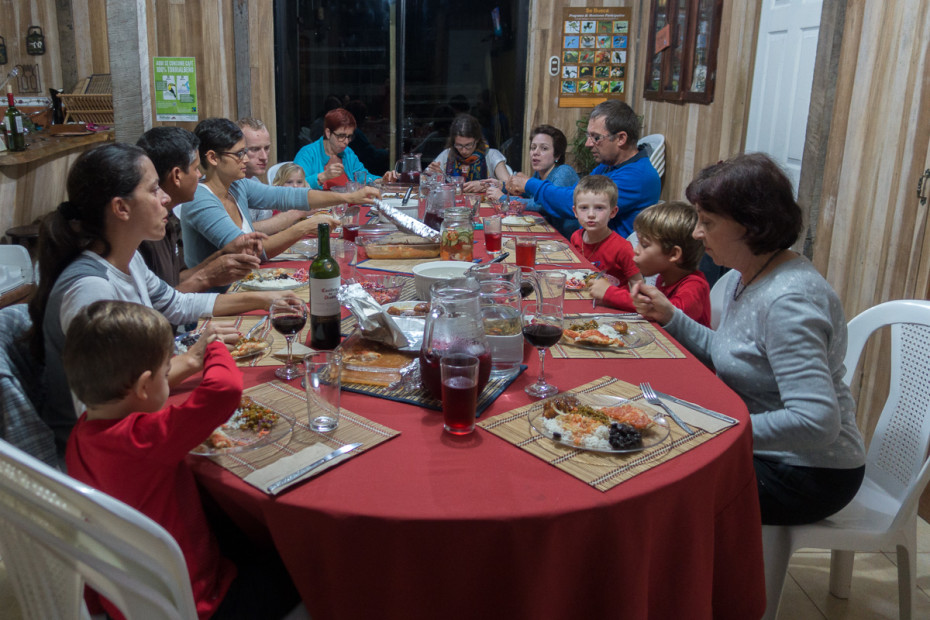 The large table in the evening, with a French family that has just arrived from the southeastern region of Costa Rica. Their encounter with the indigenous Bri-Bri inspired us greatly. We hope to modify our travels to pay a visit to this tribe…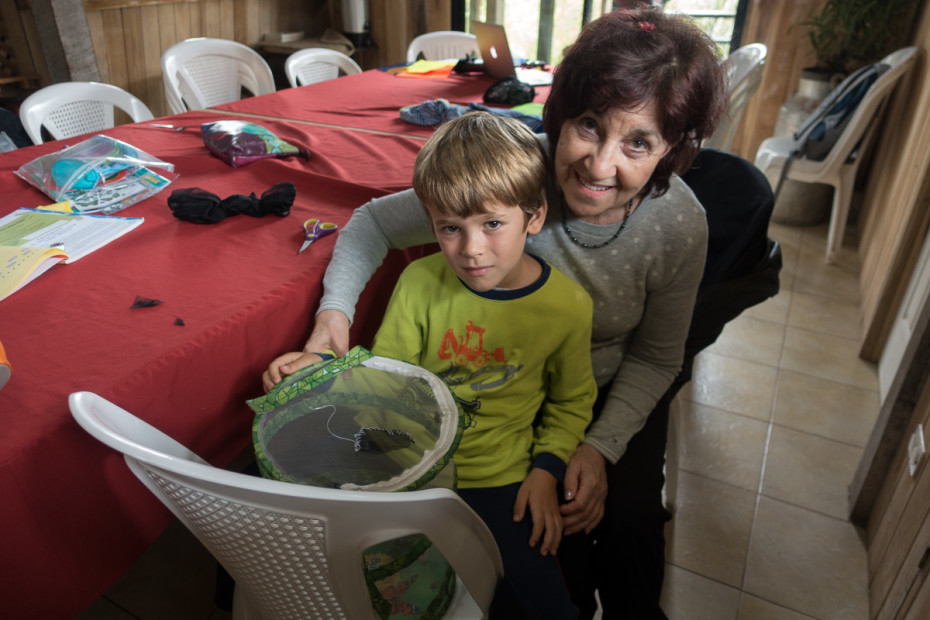 The insect cage suffers from travelling as it is not always handled with care. A small hole in the mesh gradually enlarged in a huge hole that we had to fix. Finally, with a short sewing lesson from mamie Lise, Mael was able to make the repair himself. He was proud of his achievement!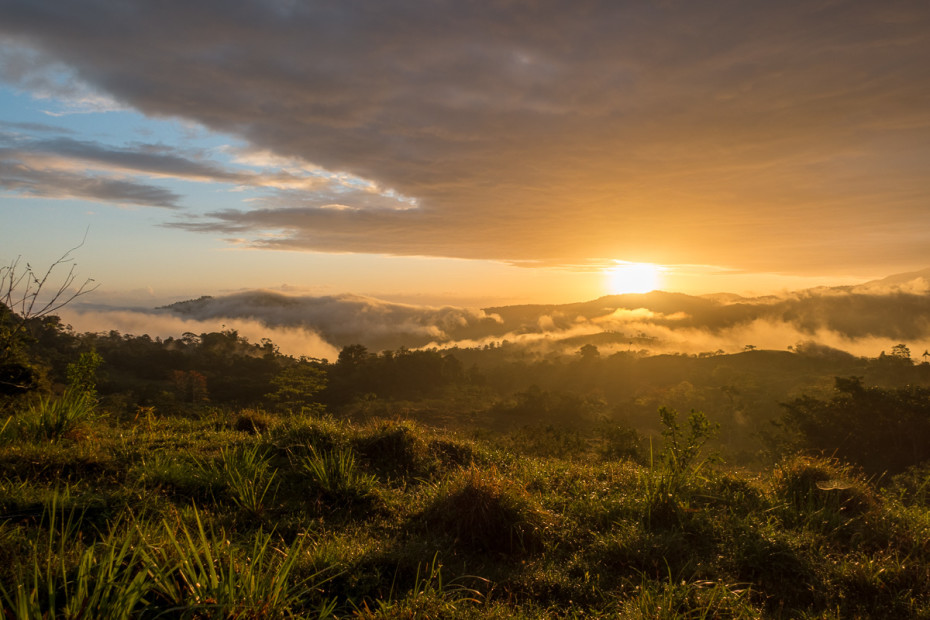 The morning of departure to reach the jungle of Tortuguero, we witness our most beautiful sunrise over mountains.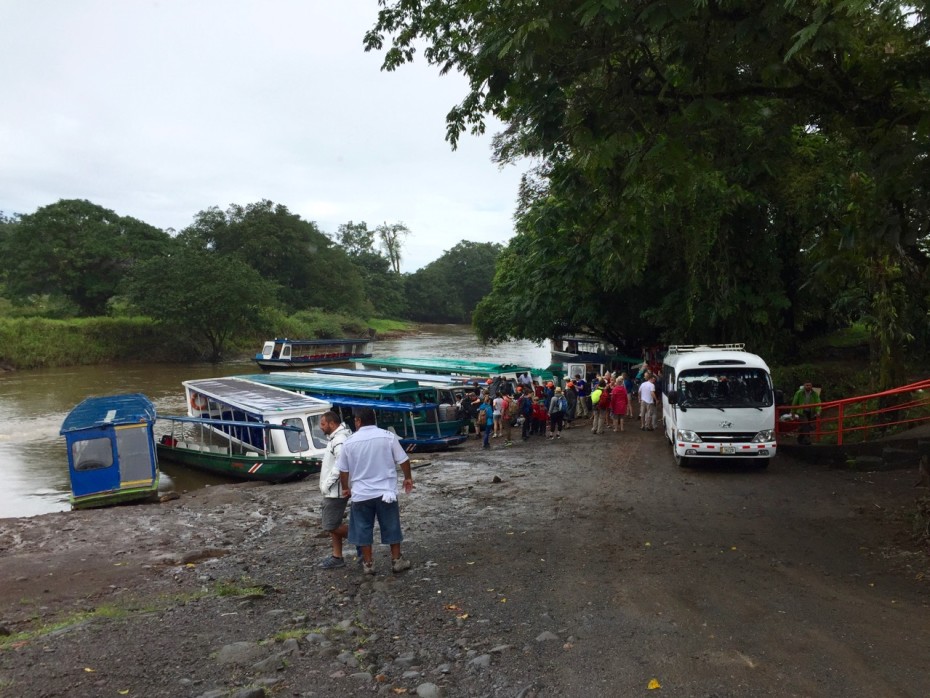 After 3 hours of driving to the north-east, we get to the end of the road, in La Pavona. Here, nothing more than a river terminal where hordes of tourists disembarking from their bus to hop aboard boats that take them to their hotels in Tortuguero.
Infant words
During a dinner, while there are 14 people around the table, Lohan has to go to the bathroom. He appears a few minutes later and exclaimed, loudly:
– I saw a big cockroach!
It's not everyone that shared his enthusiasm …
The wildlife corner
Where are we in Costa Rica?