We spent two nights in Alajuela, northwest of the capital. It was a short stopover necessary to warm ourselves up after suffering from the cold and rain in Monteverde and Arenal. We gladly wore our sandals and could pick in the largest selection of clothes in our luggages, the one devoted to a summer climate.
Upon arrival at our hotel, we only needed a few minutes to find and enjoy the pool … What a joy to swim again! Sometimes we miss the divine pleasure that one can get when swimming behind the boat… Yes, even if we appreciate our journey on land as we can experience a variety of landscape very different from our maritime trip, we frequently look forward to our return aboard Jayana …
Besides, we are in touch with the Beneteau dealer in Leucate who watches over our boat. We gave him a long list of work to do in our absence, which, if all goes well, will allow us to depart just a few days after our arrival in France for new adventure on the Mediterranean. Well, that's what we hope for, because it is not always easy to supervise work remotely and ensure that everything is made to our satisfaction.
On February 16th, the day does not start well for me. Even if I wished happy birthday to Sounda the day before, I completely forgot to convey my wishes again when she woke up. I was so absorbed by a new feature I was programming for the blog that it's only at the time of loading our stuff in the car that I realized my omission. That explained the bad mood Sounda was in. She pointed out that  at least 25 people were ahead of me… Fortunately, after a few excuses, everything returned to normal.
Our short stay in Alajuela was devoted (again!) to the farm life. Never have we seen so many cows in a short timespan! Here, the milking techniques are a little different than those at Rancho Margot. We could taste the cheese produced locally, but our best time was in the greenhouse… we ate as much strawberries as we could, like they were the last we would ever have! It's such a pleasure and as we left Quebec more than a year ago, we invariably miss the summer season with its small pleasures (fresh strawberries and corn).
After visiting the farm, we had a beautiful picnic around a dry lake. Well, I agree that there are better spot, but it was so amazing to see our boys run around to capture butterflies. My biggest surprise came when they captured a butterfly with silver wings! Magnificent.
Oh, I have not told you about George … our new pet! He's a beautiful black scorpion that we captured on the walls of our house in Monteverde. He was close to the roof and a final attempt to bring down in the net, with a broom held in a precarious position, one foot on the railing and the other in the void, succeeded. We provide him fresh food (butterflies, spiders, etc.) and so far he is doing well. Well, he's a bit belligerent, lazy in the day and we have some fears to overcome before giving him affection, but he satisfies the curiosity of the whole family. Why George? In honor of Georges Brossard, Mael's absolute idol  and the origin of all this curiosity about insects.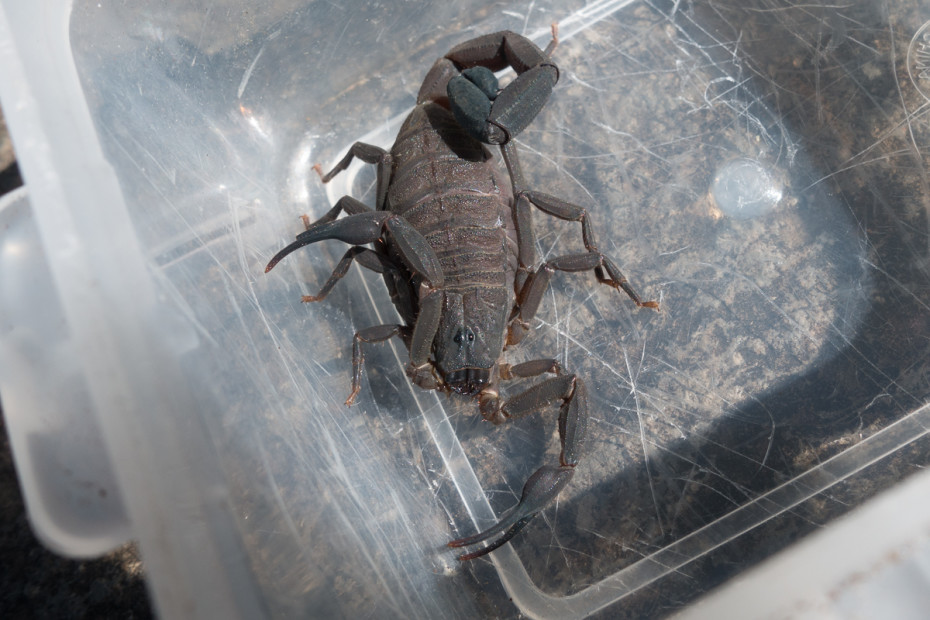 The day ended in a restaurant that offers stunning views of San Jose.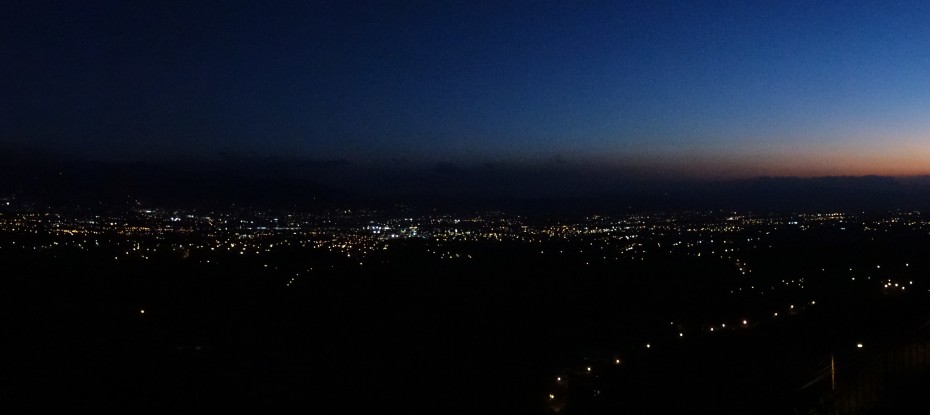 The wildlife corner
Where are we in Costa Rica?