Near our hotel flows a beautiful  river: the Sarapiqui. I needed to play in the water, so I proposed to Sounda and Mael to go rafting in a relatively easy section. For those who know the ratings, the rapids that we did are classified R2-R3. This was a first for Mael and I'm glad he can discover (again) a new activity.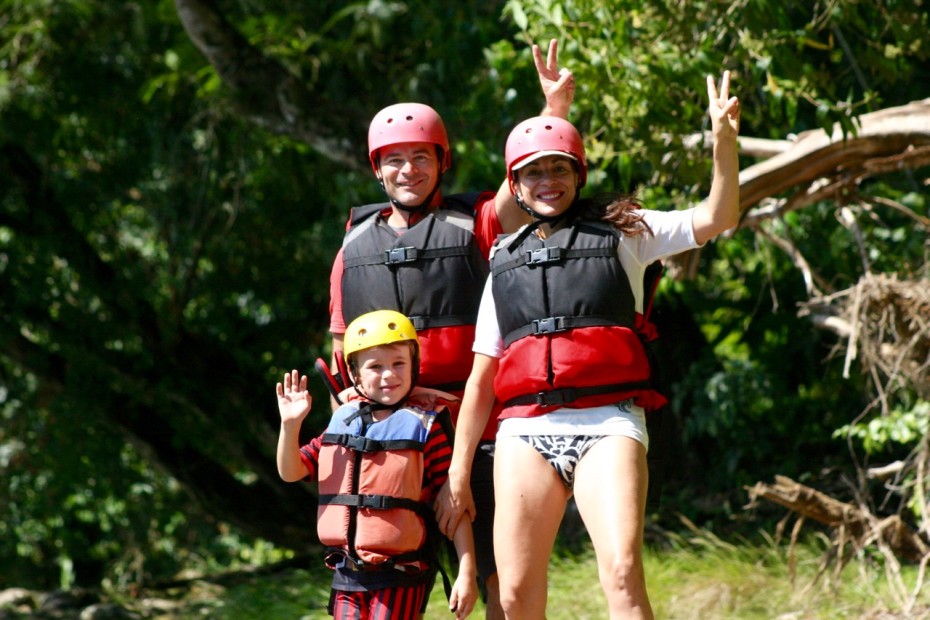 We start the day with a very excited little man! Before boarding our raft, our guide proposed a jump in the river, from height of 10′ (3m), to help us cool down before departing.
Then, we let ourselves drift with the current to our raft and presto! Ready to go for adventure. Our guide speaks impeccable English and we are with a group of about thirty young people, distributed in 5 boats. Good humor rule all along the route and the battles between rafts are numerous.
Mael has some difficulties with his paddle. Not easy to handle that big stick being synchronized with the person forward. He made good progress through practice. His good humor designated him the scapegoat of our guide, who did not hesitate to splash him abundantly. When it was not from within, he was copiously sprinkled by the guide of another raft. Finally after being poured the contents of a helmet, he was completely chilled. His attitude changed completely and reverted to a bad mood…
Finally, good humor came back when I whispered him to push the guide overboard as he was lying on the side of the raft. He took a moment to think about my suggestion and then went for it. He had the giggles of pride when he saw the guide in the water. At the end of the activity, it's with a rallying cry Pura Vida! that the group raises their paddles.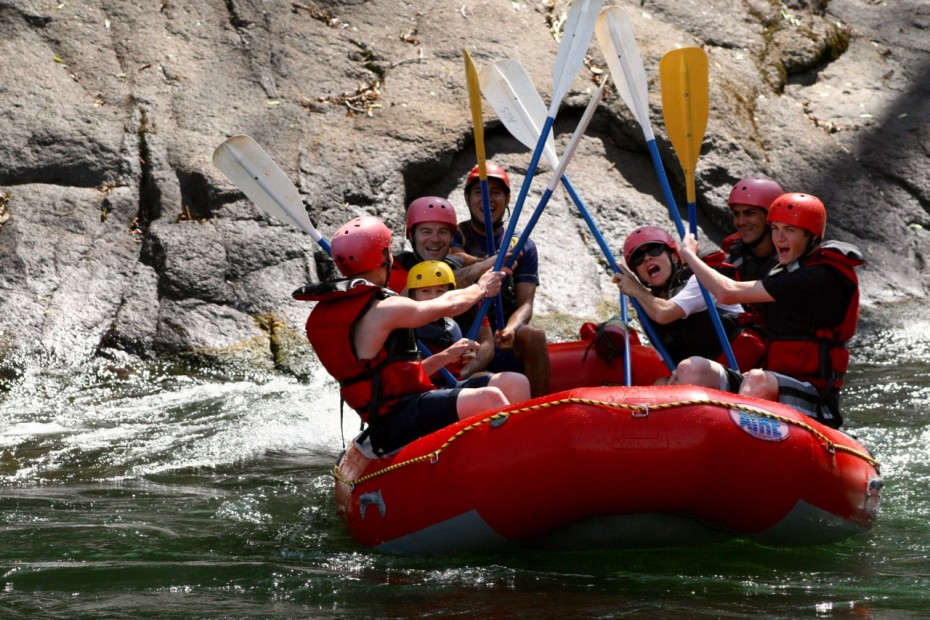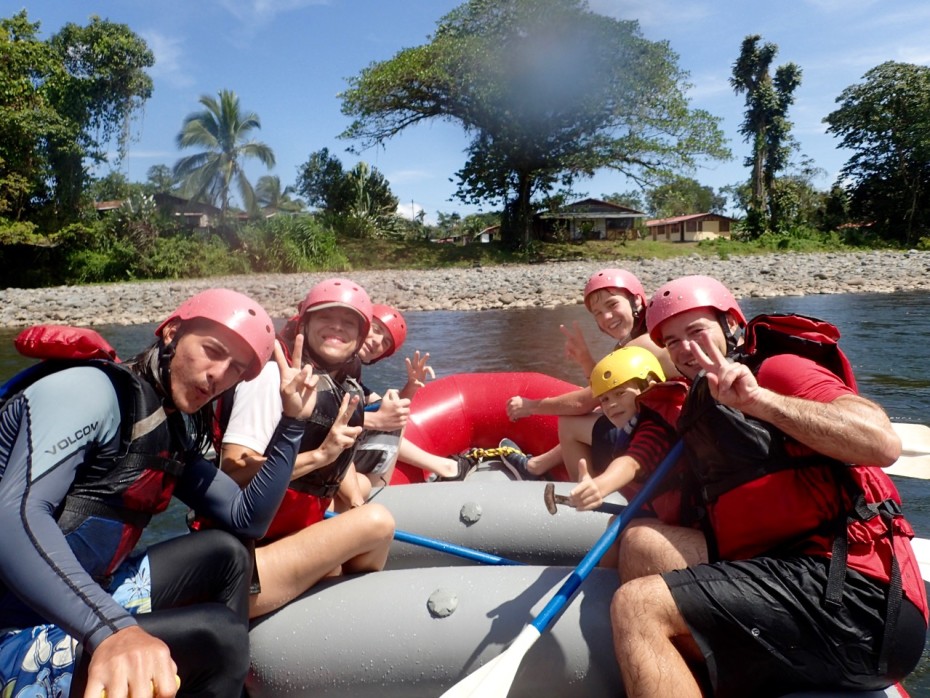 Once we reached land, a well-deserved snack of delicious pineapple and watermelon was waiting for us.