After a few days in the rainforest, we're back in town. Specifically in the capital, San Jose, to welcome Sounda's mother. She joins us for three weeks and we will visit the north-eastern portion of the country.
Children know it happens today and they got up excited and enthusiastic about the idea of being reunited with someone who will pamper and spoil them. There are several steps and a lot of waiting  before getting on the other side of the fence, waiting for passengers on the flight to get out of the terminal. Nevertheless, they were very patient the whole day. Grandma arrived and they welcomed her with great enthusiasm! After a big hug, which lasted several minutes, we could finally approach her!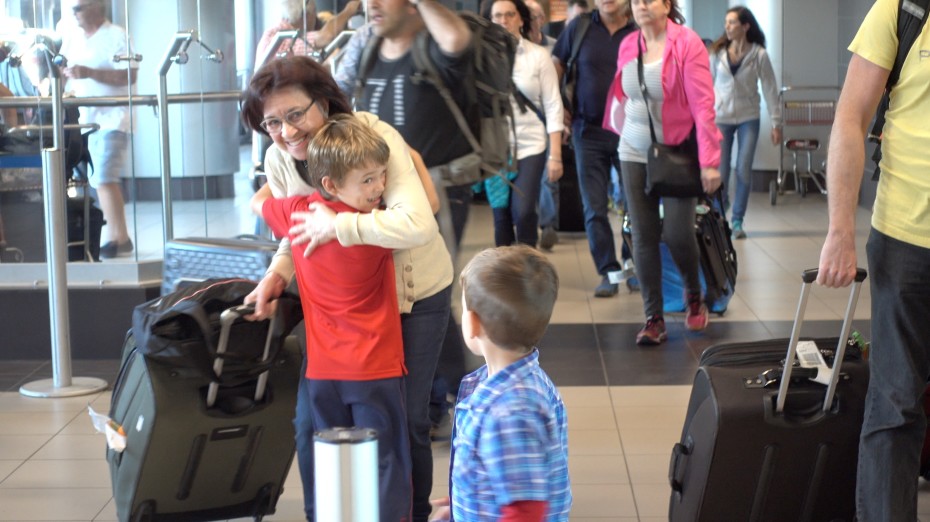 After this intense reunion, we proceeded to our hotel. There was an imbroglio with an Air Transat flight, which has led many Quebecers to our hotel. We had to wait quite a bit for everything (registration, elevators and eating), but it's nice to hear French, although a lot of swearing are in their conversations. The next day, we were inspired to visit the children's museum …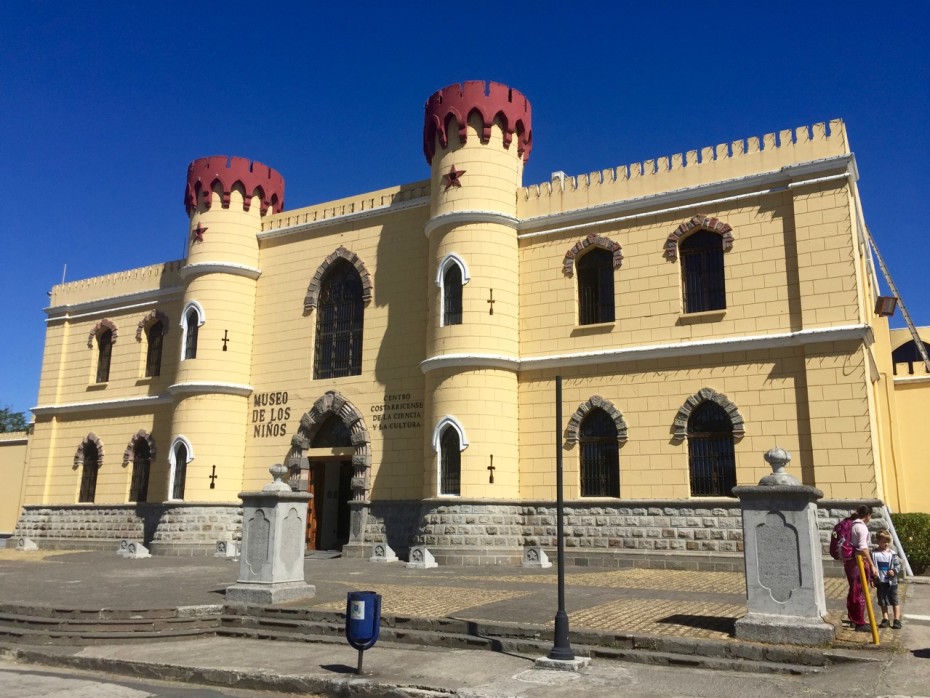 The idea is wonderful: revitalize an old prison and dedicate it to kids for learning important science principles and history. We had a great school session, on astronomy, paleontology, geology, entomology, biology, aeronautics, electricity and physics. In all, 40 rooms have experiences and exhibits on that many exciting topics. Wow! I would have stayed there for 3 days.
This is the most wonderful tool for learning the geological processes. A sandbox, a stereoscopic camera to measure distances and a projector to color sand depending on the terrain. Children could stay there for hours to form and destroying islands, volcanoes and mountains of their invention…
The evening ended around sushis, a rare treat in this part of the world!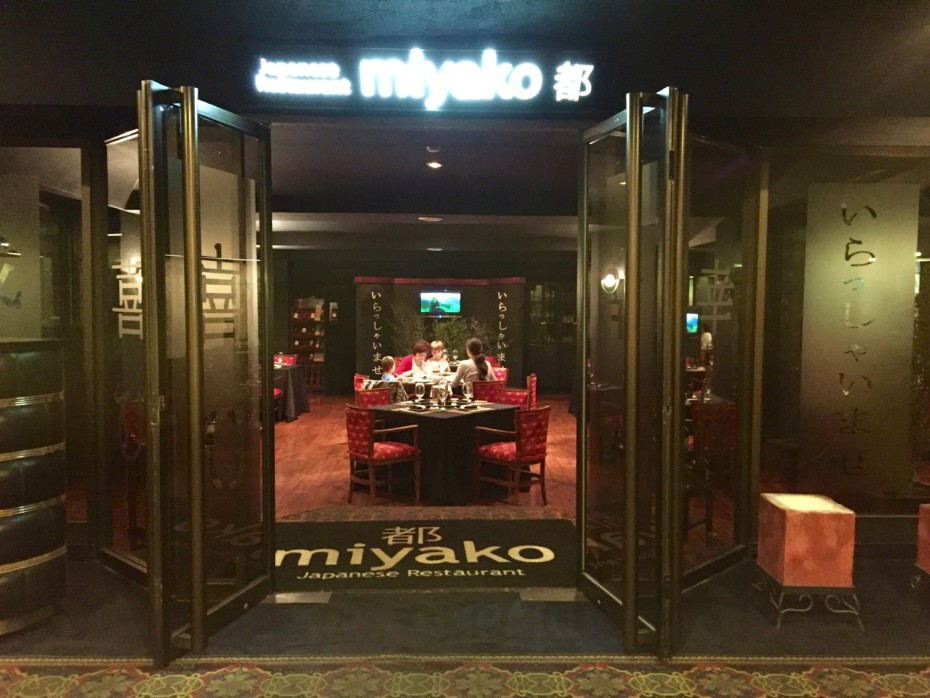 The next day, the day promised to be superb. We had to move to another part of Costa Rica, the Orosi Valley. However, before getting there, we wanted to visit a museum displaying gold objects from the time before the Spanish conquest. I, who formerly was keen stories of the Mayas and the Incas, did not even know that such a museum existed …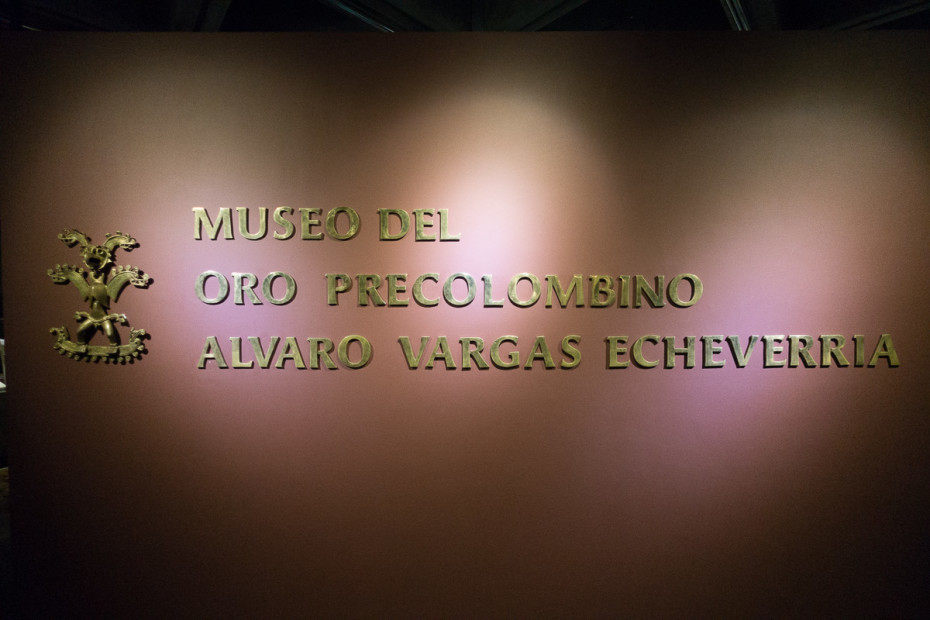 This underground museum belongs to the government. The amount of armed guards that protect these treasures is particularly impressive. The variety of objects presented is really excellent and we learned lots of interesting details, such as where the gold came from for those agricultural peoples and as how did they procured it.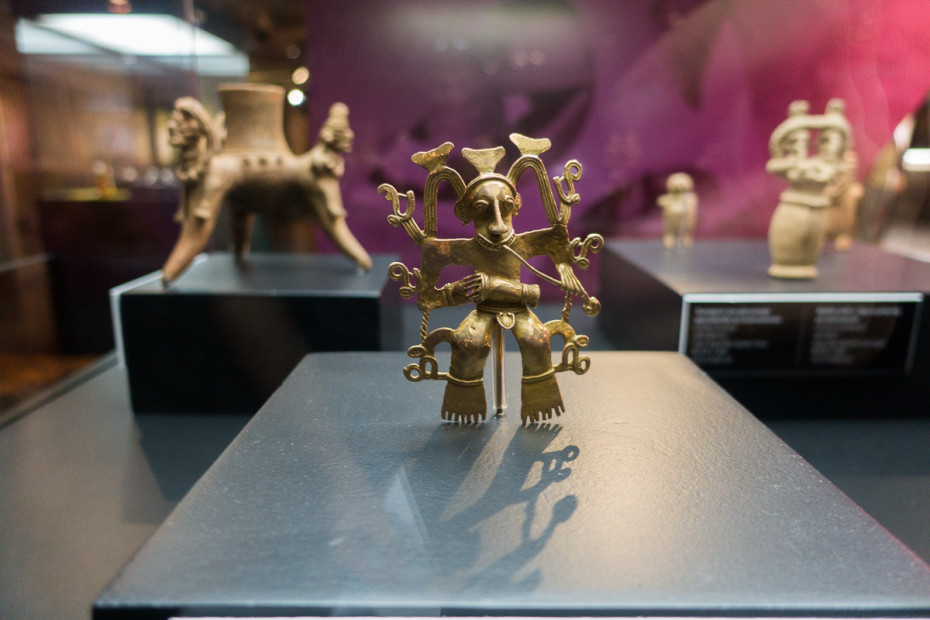 This is a representation of a typical village, according to the stories that have been written, mostly from Christian evangelists.
After a museum visit, the boys needed to run … Strolling leisurely to look at shiny baubles do not captivates their attention more than an hour. For them, it is much better to run after the pigeons! But as they were very patient and kind, they were treated to one of their favorite sandwich: the McFist at McDonald.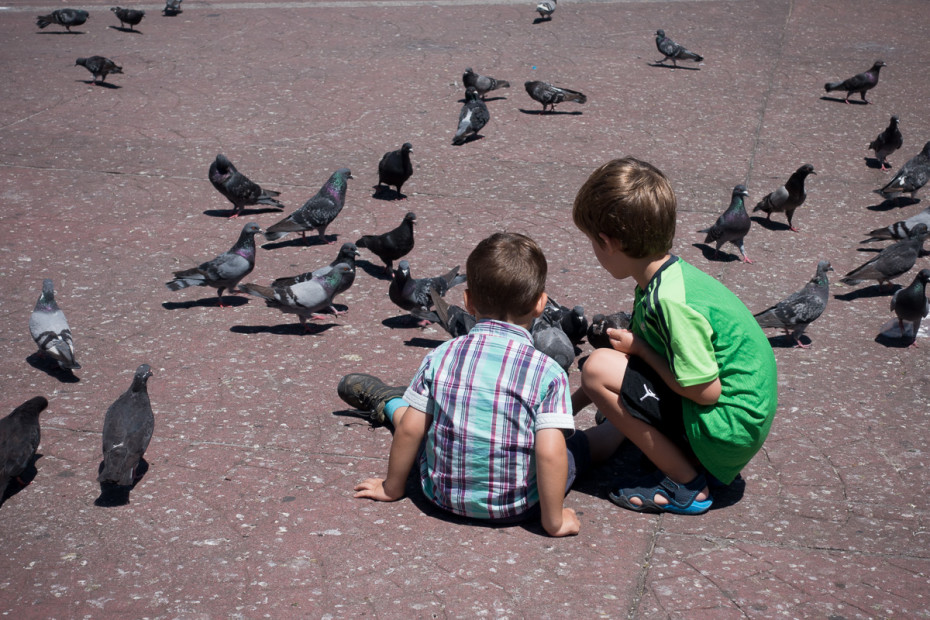 Where are we in Costa Rica?