The pace of our journey slows as we're getting close to returning to Canada. While we stayed on average 3 nights / location until the arrival of mamie Lise, now we're staying 5-6 nights. Some days are free, as well as some half-days to allow us to make progress with Maël's school. The Guapiles region is rather poor in activities and most visitors do not even bother to stop here. For our part, we take full advantage of the magical river Rio Blanco. Every day we spend some time to appreciate  the beautiful natural pool that rewards for the work accomplished (for both students and teachers).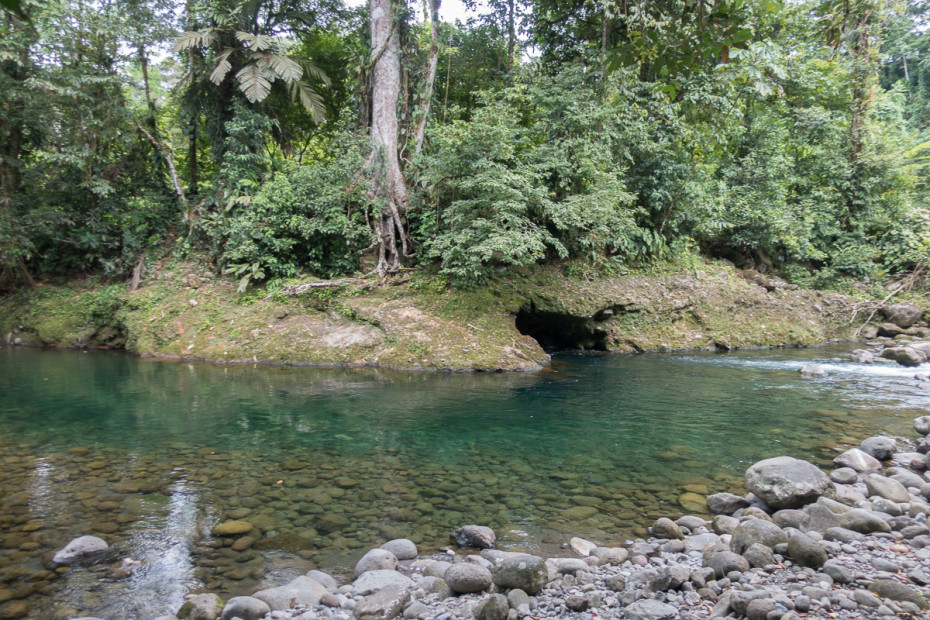 A guide recommended visiting Rain Forest Adventure, next to the Braulio Carrillo Park, a protected reserve close to our hotel. We decided to spend a morning there. The main attraction take place in a cable car that bring us into the canopy, to observe wildlife and flora. On arrival, Mael was already on the lookout and quickly found a hummingbird nest. This find impressed our guide as he himself found it hard to locate that nest the day before.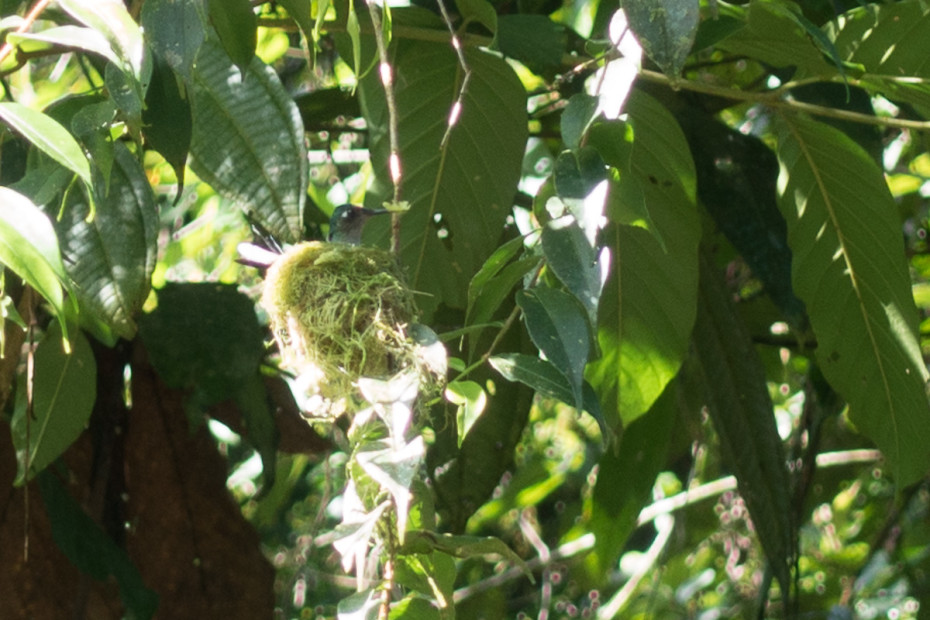 Then we follow the guide to see a tapir mom and her baby.
Then we reached the cable car. We learned that it was purchased at a Canadian ski resort, and they only reused the motors and poles. The cabins were manufactured in Costa Rica and designed for maximum safety in the observation of the canopy.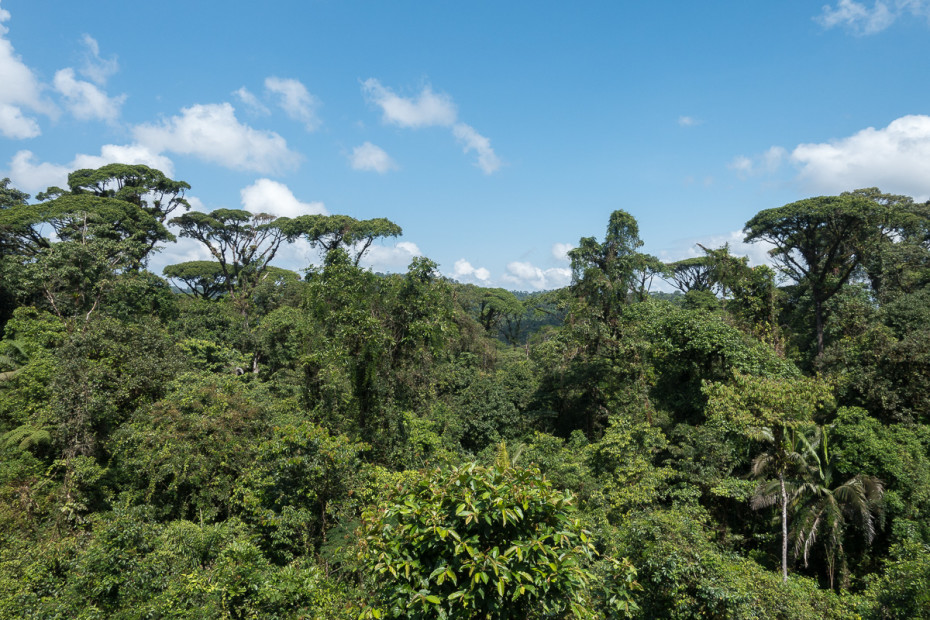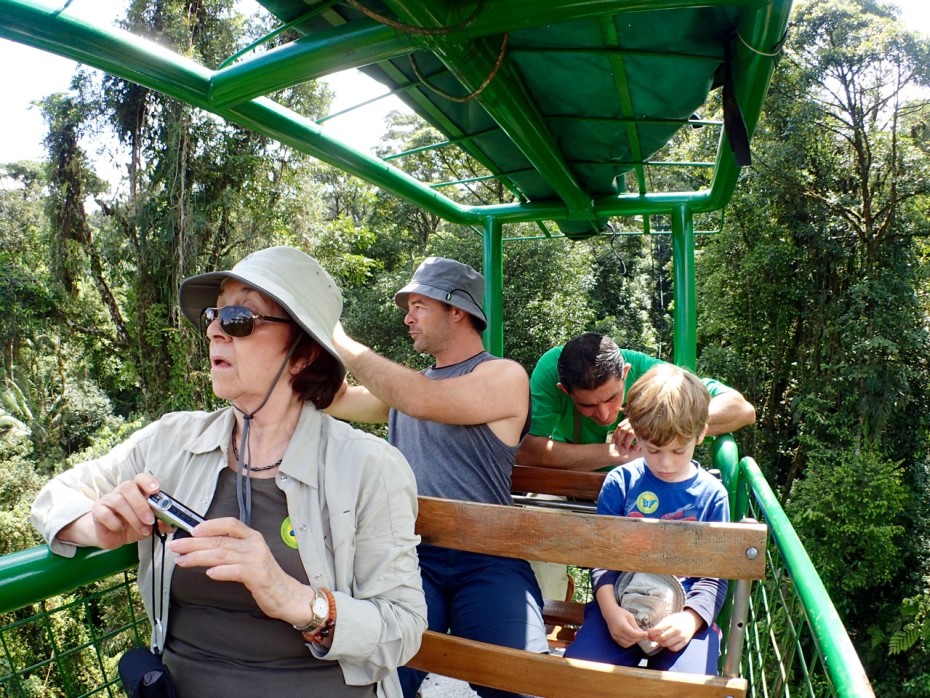 We unfortunately saw nothing extraordinary, but this tour of a little over an hour is very nice with splendid views. We then walked along a path through several habitats of snakes and frogs. W ended our visit with another butterfly garden (the 5th of this trip).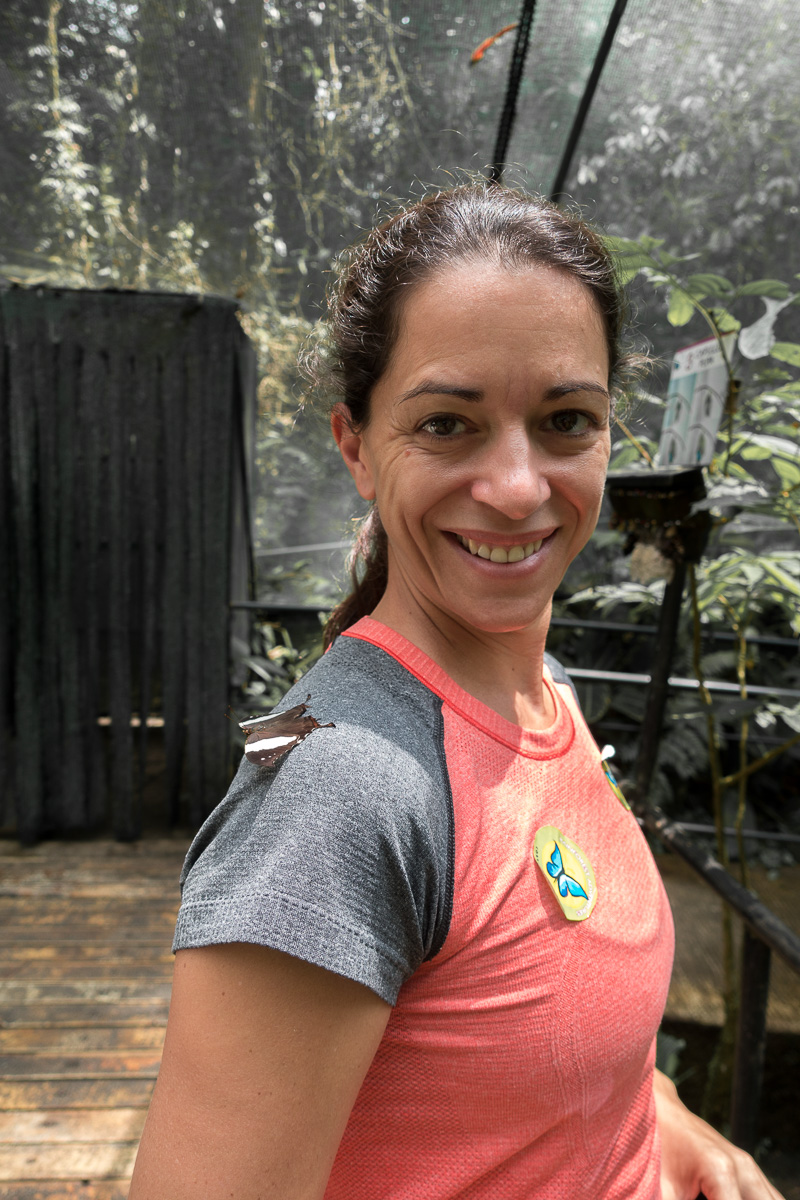 Well, I chose this photo, but I agree, it is not for the butterfly …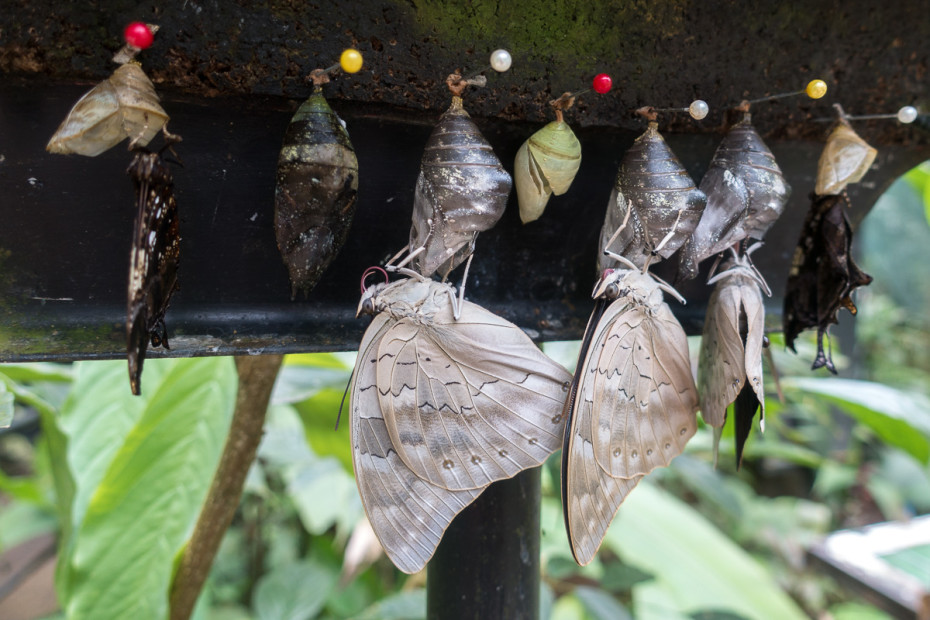 Newborns who have just emerged from their pupae.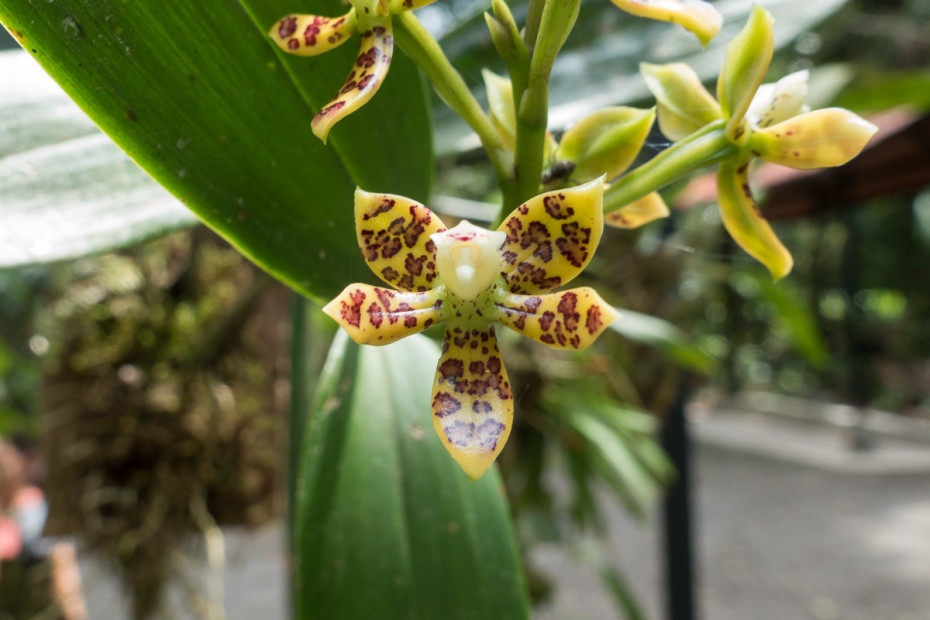 The Angel Orchid. Do you see the angel? (Open arms, wings, head, body …)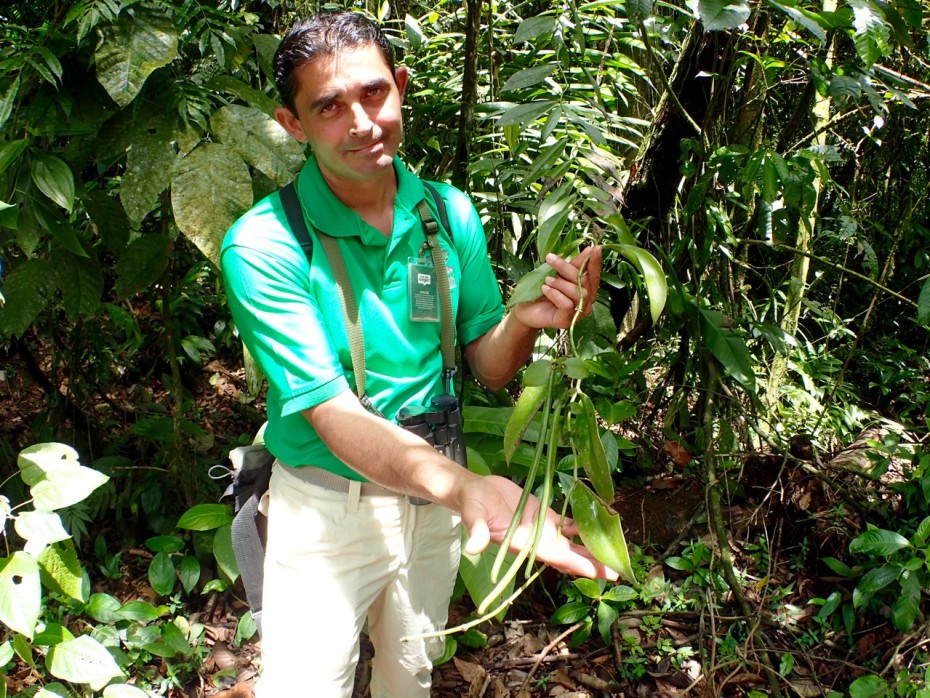 Our guide shows us vanilla beans… Did you know that vanilla is the fruit of a local orchid?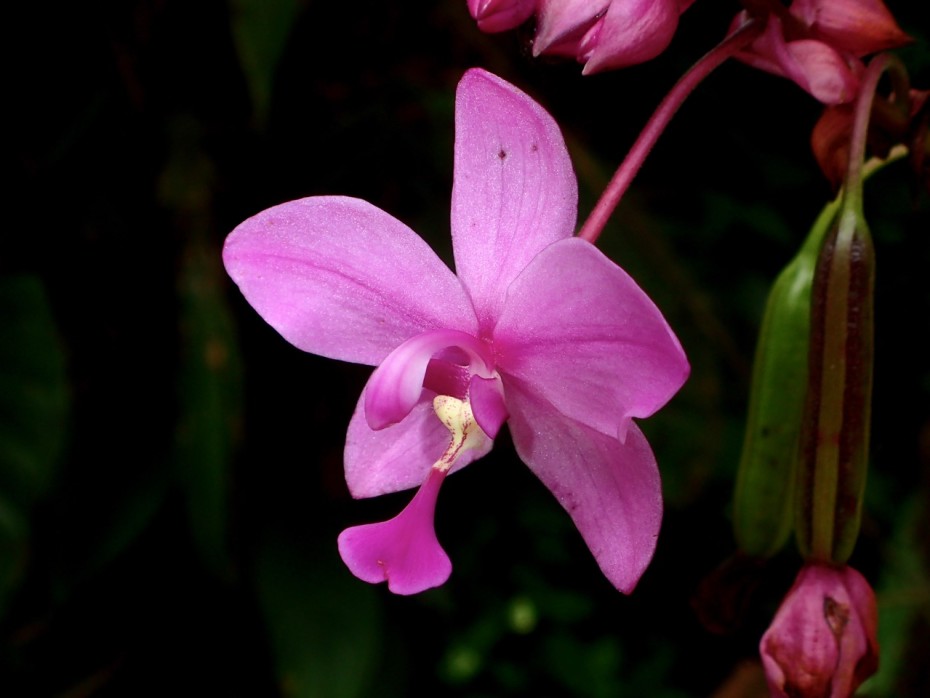 We had some good moments here. What most impressed us is the incredible docility of their butterflies. They remained on us for long moments, unlike all the other gardens we visited. The children were delighted!
Where are we in Costa Rica?