Our excursion to La Paz waterfalls was a very anticipated event. First, we had planned to do it two weeks ago, but we were in a hotel on the wrong side of the Poás volcano. Then, when we were return from Tortuguero, a couple of Israelis told us that they had fulfilled one of their dreams there. They hold a toucan on their hand!  The kids had seen the picture and when we told them it was today that they were likely to have a toucan on their arms, they were immediately ready for this new adventure.
The road to get to La Paz is rather twisty. We struggled to cross the last bridge because there was a huge traffic jam. This is what happens when there is a lot of traffic, one lane and nobody to coordinate the flow of vehicles … Fortunately and thanks to a good Samaritan, we eventually reached the reception building. The provided map allows the boys to get acquainted with their future discoveries: toucans, jaguars, insects, butterflies, birds, monkeys, frogs, snakes… Phew! Expectations couldn't be higher! The first stop on our list is obviously the aviary, where we found the toucans…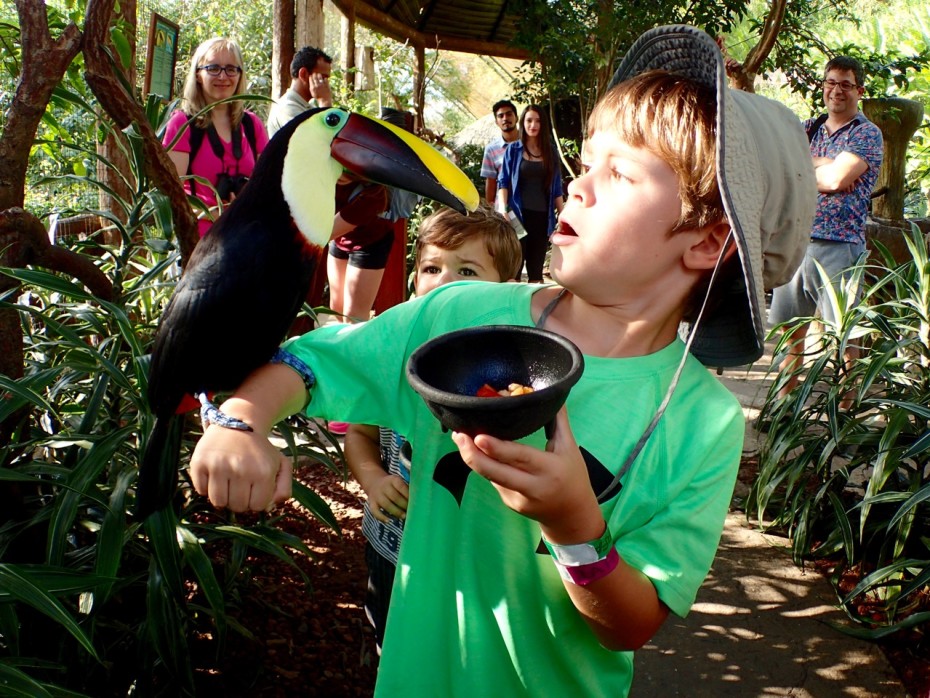 Mael seems rather impressed by the huge bill that is so close to his own nose. In turn, we all had the chance to take this beautiful bird whose beak is altogether rather light.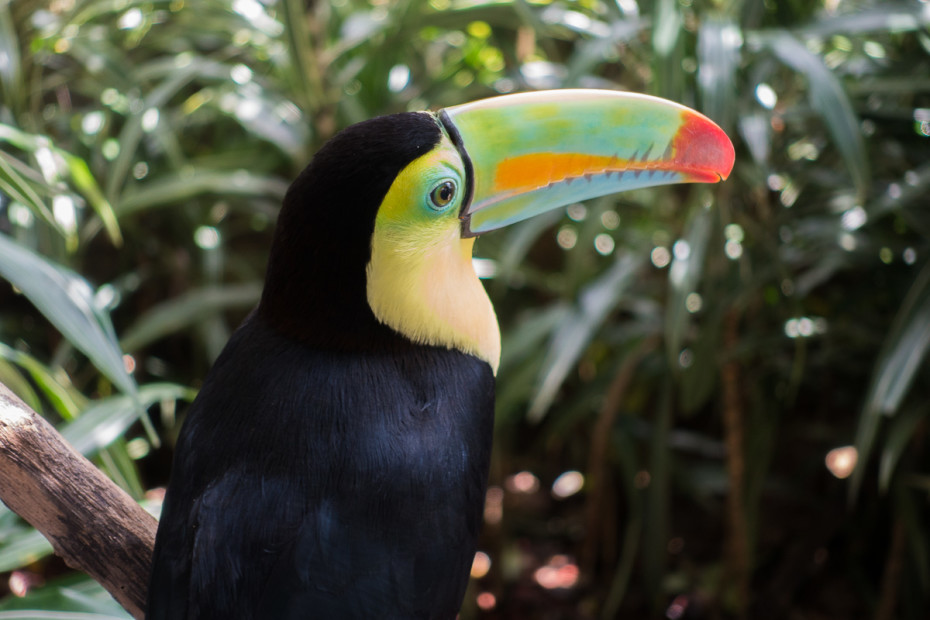 The next stop is the butterfly gardens. This one is beautiful, well lit and we saw the greatest variety of species to date.
Our tour continued with primates, reptiles and felines. We were surprised by the variety of animals that are presented, but we are nevertheless saddened to see these animals confined to a zoo. Men destroy natural habitats so that these animals, especially big cats, do not have hunting grounds large enough to support a viable breeding population for the long term. We take this opportunity to sensitize children to the destruction of natural habitats, so that they realize the impact it causes to the environment. During our trip, they have witnessed first hard how banana, coffee and cattle farming are requiring vast expenses of land. Again, we realize that the best action we can take to save the global environment lies in our eating habits…
After a while, the boys are hungry so we head toward the buffet, which is excellent… We take it easy in afternoon, and head  on a path that leads us to the waterfalls. Wow! I'll let the pictures speak for themselves..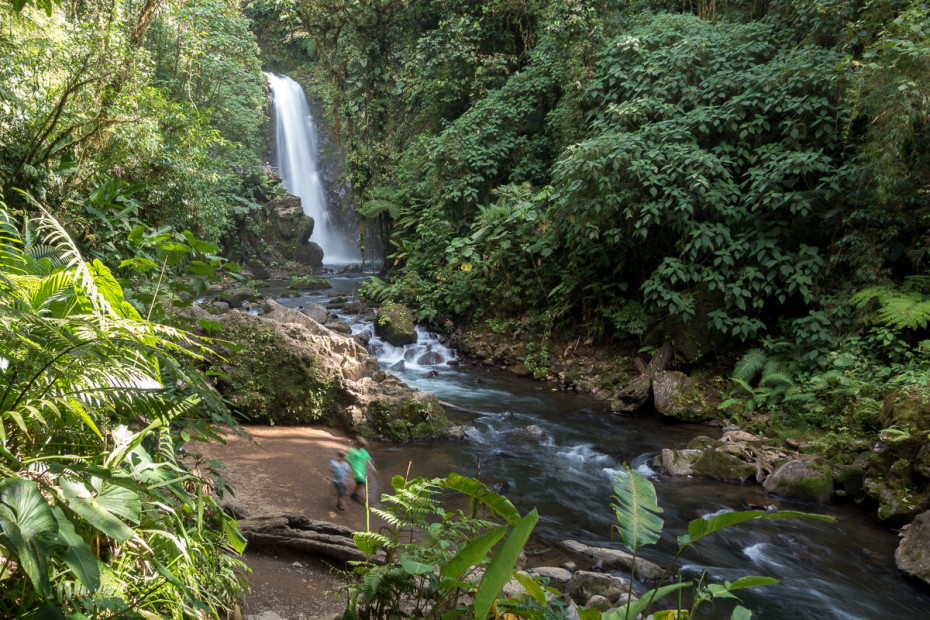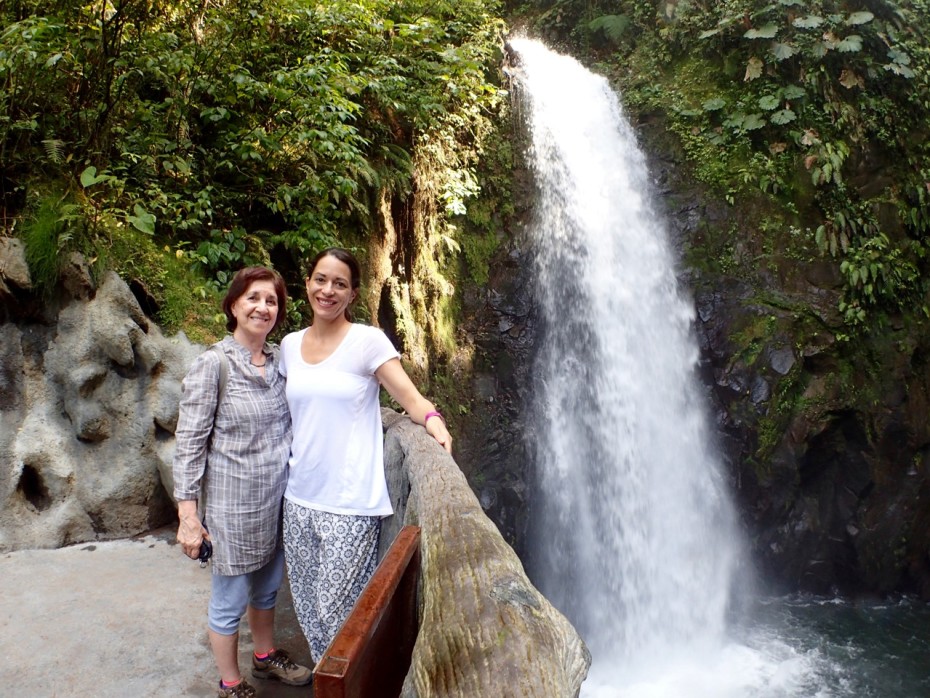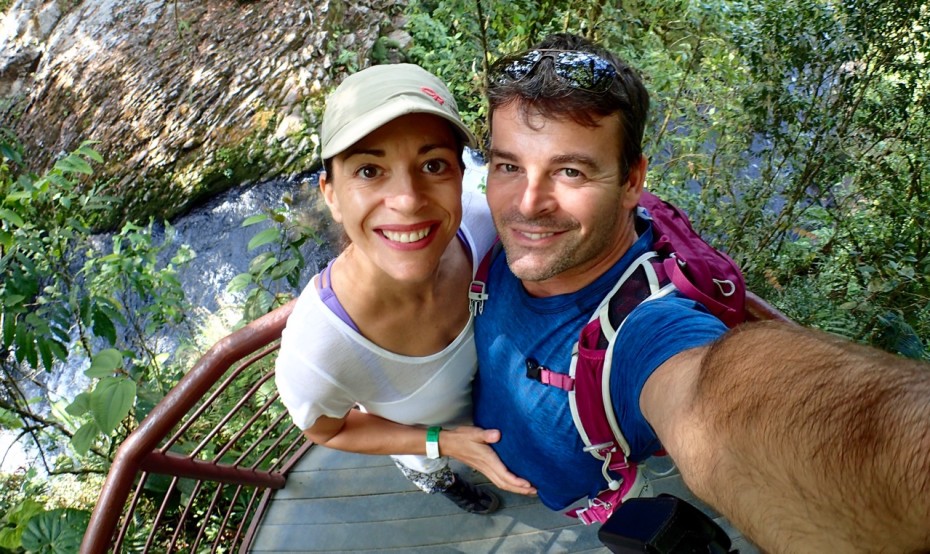 Again, the children were champions to achieve a long day of walking and discoveries without much bitching. Bravo for their incredible endurance.
Mots de Maël
– School is my friend.
Where are we in Costa Rica?