After Manzanillo, we had booked a stay (the 3rd) in the vicinity of Turrialba. However, I convinced Sounda to cancel our last hotel to allow us to enjoy a few days in the Manzanillo area. We were looking for hotels and almost everything was sold out. We realized that it was Holy Week and a lot of people come to this area to attend large parties. All hotels at reasonable prices had no vacancy, so our options were quite very limited. We then tried the option to venture outside the beaten path and visit a Bri Bri tribe, an expedition that a French family we had met in Dikla particularly appreciated.
We had three days (two nights) for this kind of adventure. However, despite our best efforts, it was impossible venture up the river the next day because of a celebration at the local church. They accepted us the next day, which fit into the schedule, but we had to find a place to spend one night. After some research and a phone, which required all of our Spanish vocabulary, we found a place away from everything: Bambú. At least, this is the embarkation point for the canoe trip the following day that will take us all the way in the jungle, at the edge of Panama, in the village of Yorkin.

This morning, we leave our house in Manzanillo. Children have fun while we're in a suitcase packing blitz. As we travel by canoe, it's safer to bring only one small suitcase. A chance, because once we are there, we will realize that there is a 30 minute walk in the forest between the pier and the hut that will host us! Outside, the heat is scorching. It rained heavily during the night and the sun, we seem to enter a sauna as soon as we put the nose outside. Mael has to make a few schools before departure and his attitude is unpleasant. Sighs burst forth at the slightest mental effort and every mistake is conducive to trigger a comedy in which he is oppressed, misunderstood and incompetent. Our patience is thinner than usual …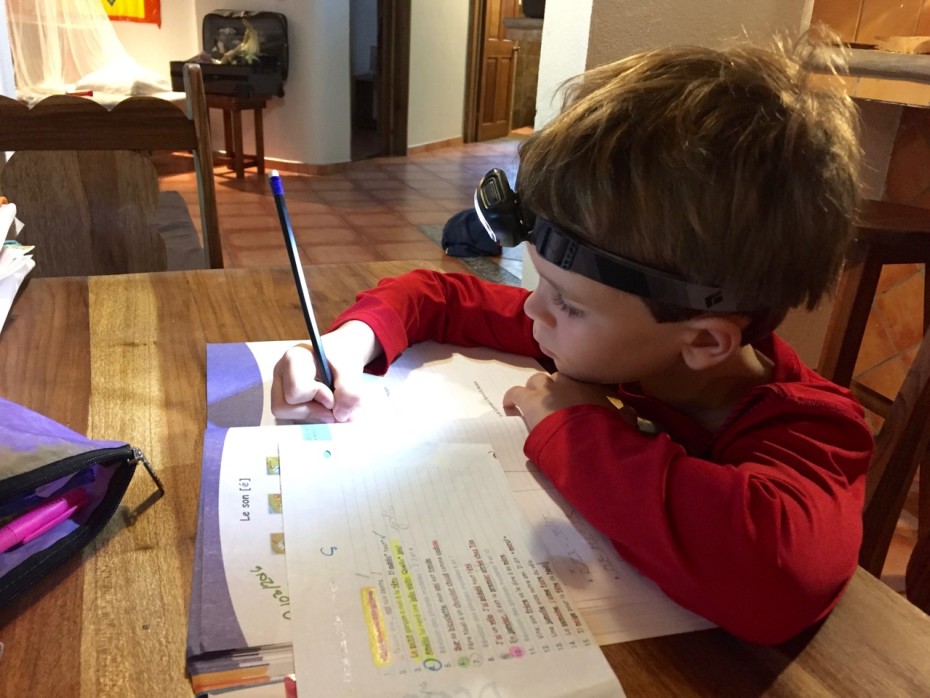 Anyway, we still manage to extricate ourselves from the house with a little time to explore the path that Georges Brossard has called "the trail to Georges." It really is a beautiful trail in the heart of the jungle. Immediately landed, the discoveries are numerous. Unfortunately, there is not enough time to go far. Local groups on the trail inform us that the path is long about 2 km and it looks nice. Sounda is on fire and finds Harlequin frogs in abundance. There are tons of golden spiders, some grasshoppers, beetles, millipedes giants, toucans and blue butterflies.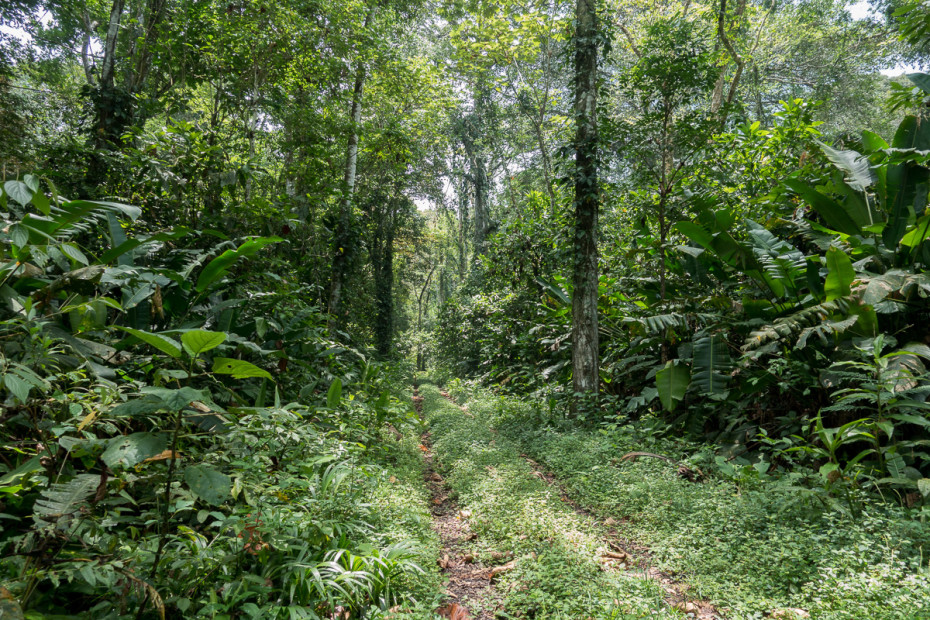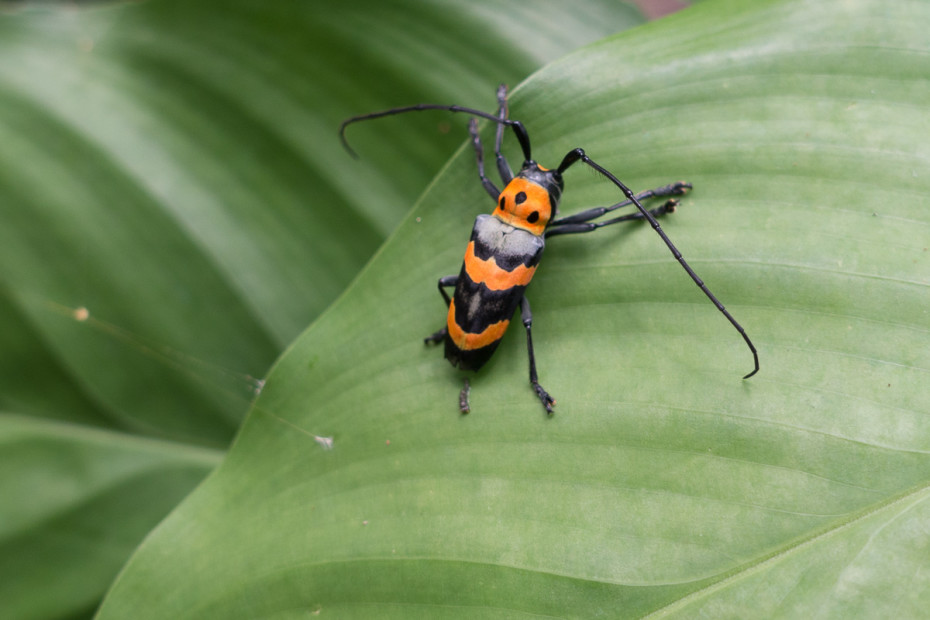 We arrive in the city exhausted and tired. Our first choice is closed and finally, we arrive in a small vegetarian restaurant. Yum! We take advantage of the beachfront to one final swim in the sea. Then go to discover our campsite and to Bambú Hotel. This is the description that the owner has made us. An hour later, to be stirring the contents of the stomach on rough roads, we find a nice place. Large huts live in a huge dining room on the ground floor. Upstairs, they have the mattress on the floor with mosquito nets to rudimentary bed. For $ 30 a day, room and board, we are delighted by this new experience. We literally sleep outside: there is a roof over us, but no wall separating us from the forest ….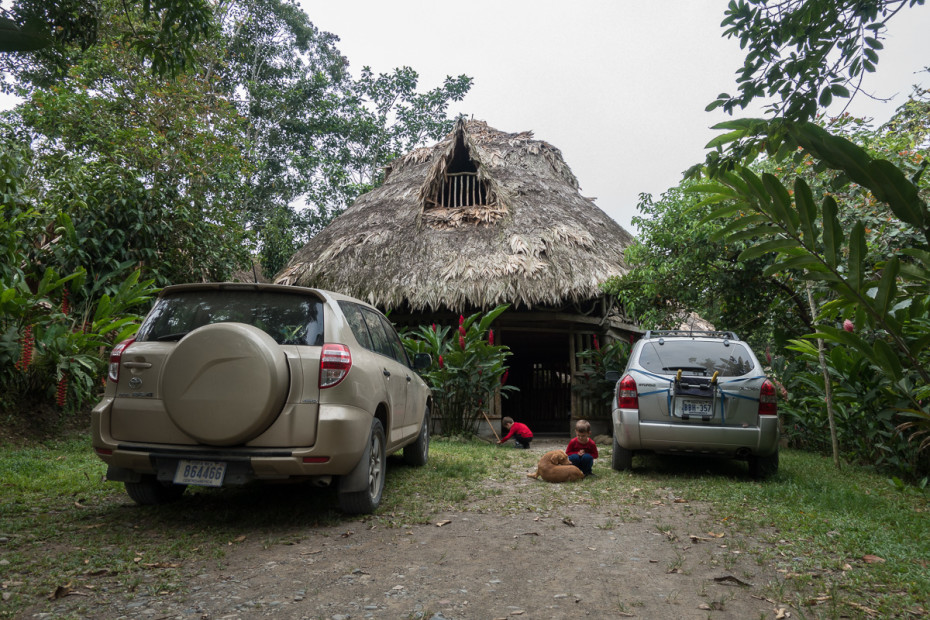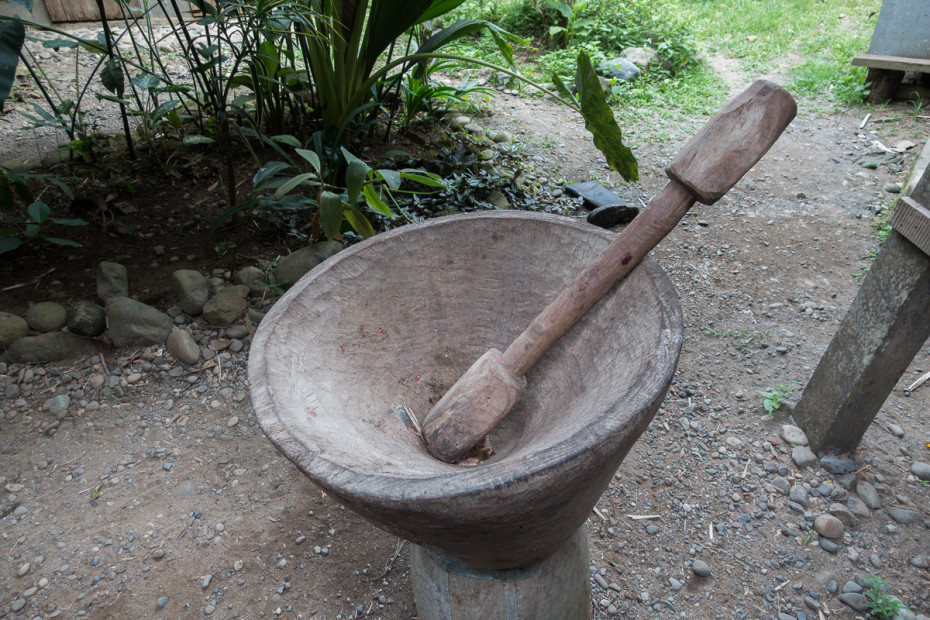 We will take one of our best showers. Water in abundance on a body dripping with sweat by suffocating heat … Dinner is traditional for Costa Rica: rice, red beans, salad and meat. When supper Sounda entitled to a performance: not only do they cook with traditional means (pots over hot coals), but preparing an animal with a long skinny tail. Is an armadillo, an opossum? We never will. The language barrier is too important for us to have this discussion …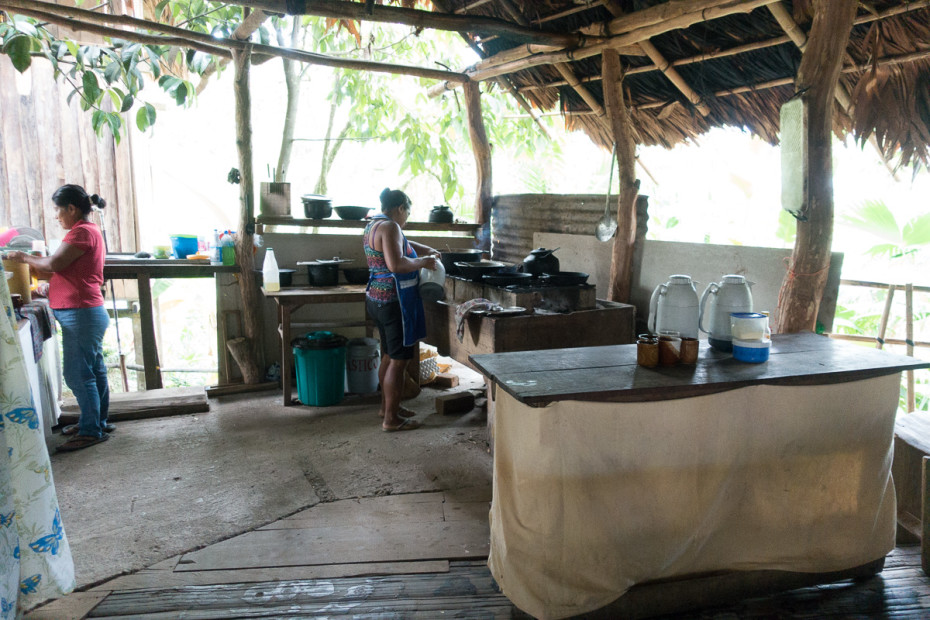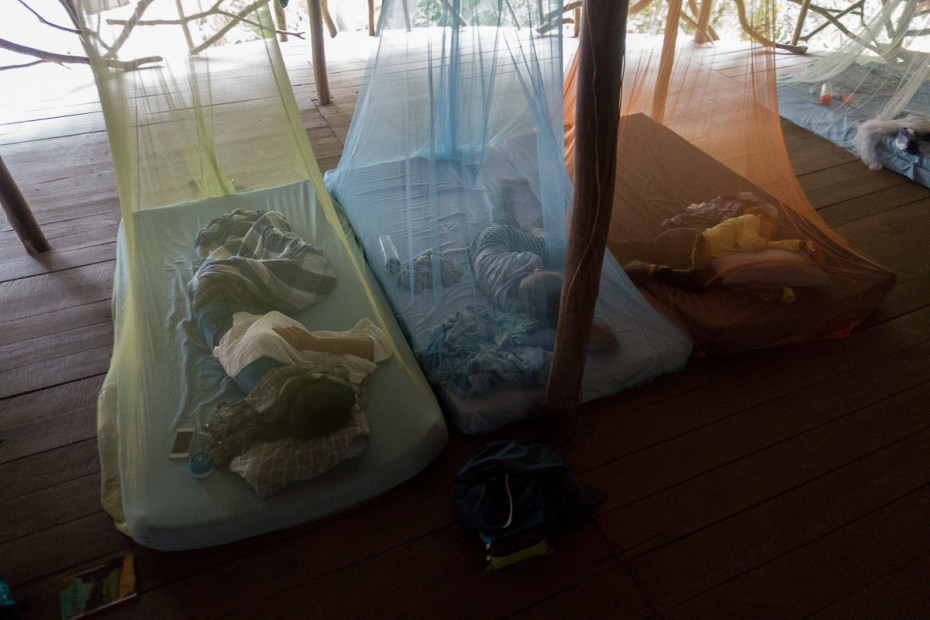 Where are we in Costa Rica?