A few months ago, we have had the opportunity to meet Georges Brossard at his residence. The goal that we wanted to accomplish was to inspire Mael in his interest in entomology.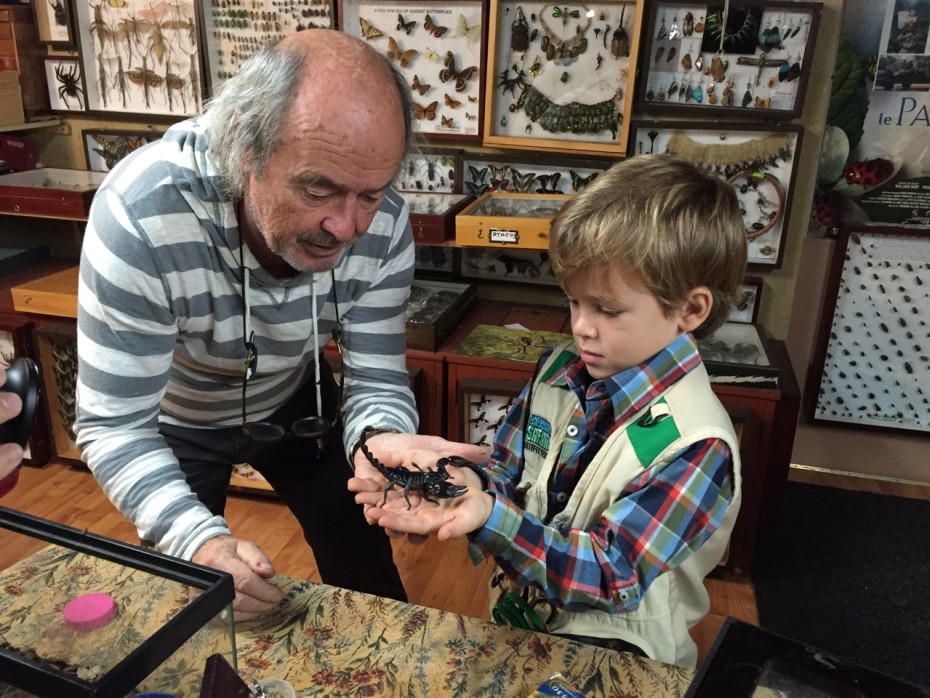 However, our lifestyle has piqued Mr. Brossard's interest and in one of our discussions, we mentioned that one of our next destinations would Manzanillo in Costa Rica. He told us that, for him, it was one of the best place for hunting insects and he went there regularly. He also informed us that this was the main location where the movie The Blue Butterfly was shot. As he acted as adviser and entomology consultant, he spent two months in the region with the film crew. So he could provide us with several tips on places and people to visit. He scribbled few notes on a piece of paper that we have carefully kept with us.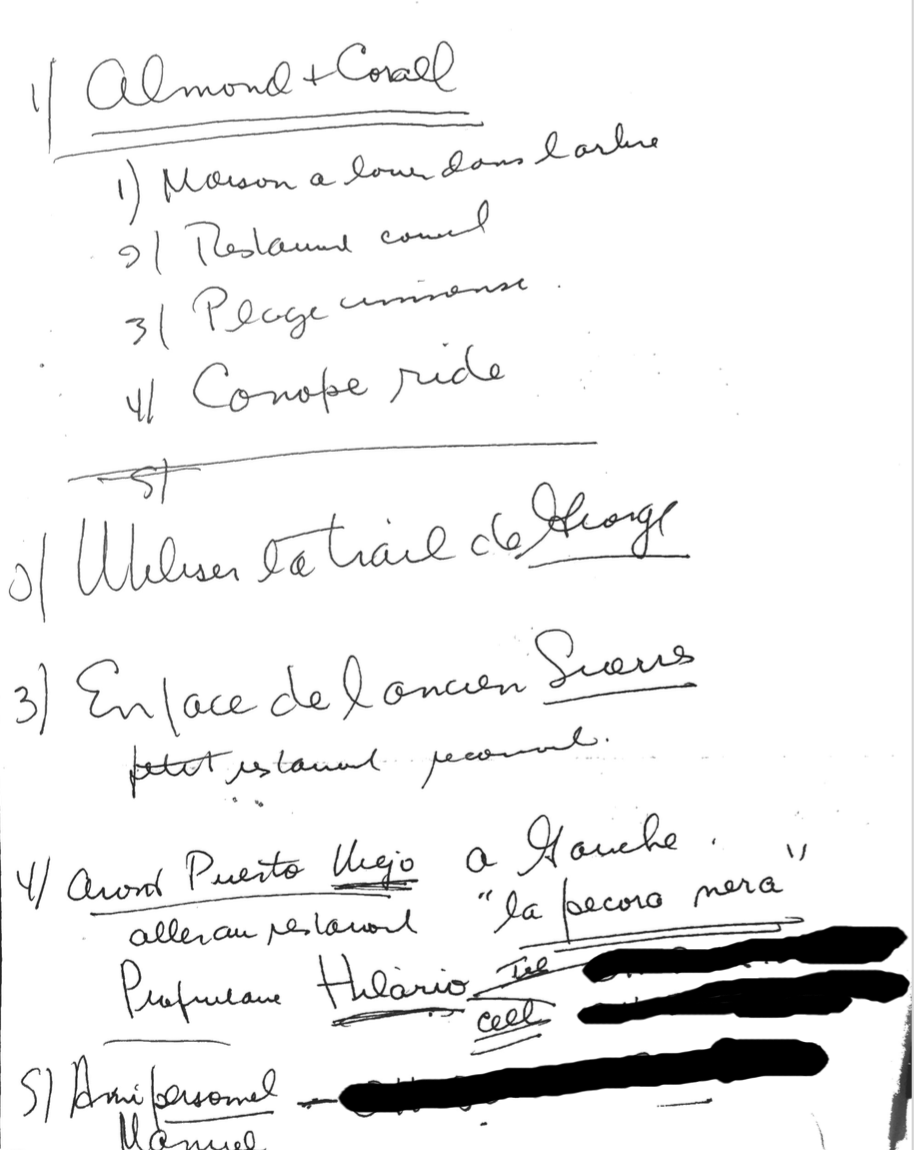 After two nights in the region of Alajuela in a cottage with a very nice family, we moved to Manzanillo, where we had rented a house on HomeAway. For one week, we will live a spacious villa with pool in the heart of the jungle, within walking distance of the beach. Our noisiest neighbours are the howling monkeys and the cicadas!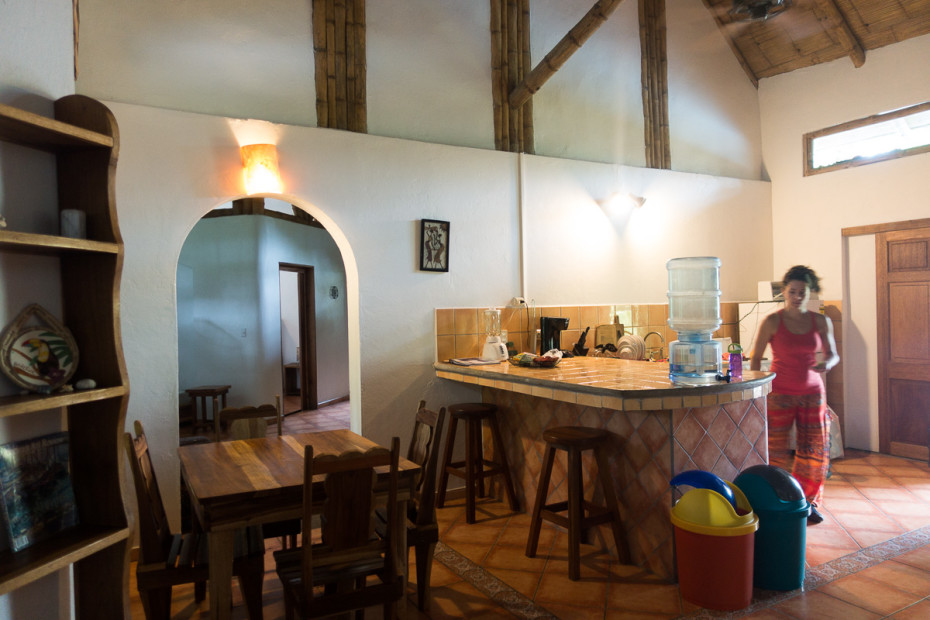 The first evening, after the long road to get here, provision the fridge and cook a meal worthy of kings, we got out to explore our backyard. It was amazing to see so much life around us: blue crabs, spiders, lizards, frogs, etc.
The next day, we try to call one of Georges's contacts: Manuel. His number is no longer valid, so we were slightly disappointed. We had not really planned our activities for our 6 days in Manzanillo. We were waiting to speak with one of Georges contacts before filling our agenda. Of course, we had to do school lessons and what remained of our days was spent at the beach. Days were passing by so rapidly that at after half our time here, we realized that we had only just scratched what this area had to offer! In the evening, I gathered my courage and I called Mr. Brossard to share with him our disappointment of not finding Manual. He told us that we should speak with the owner of La Pecora Negra, one of the best restaurants in Costa Rica. So be it, we'll have dinner there tomorrow night!
What a feast it will be. Hilario vividly remembers George … His exuberant personality is seemingly impossible to forget and despite the crowds, the memory of his last visit remains vivid. Hilario even has a huge fly in his freezer that is intended for Georges. He would like us to bring him, but ultimately it did not work out. Hilario informed us that Manuel works at the hotel next door and as much as he would like to help us personally, he can't because he has little time with his 2-month old baby and the restaurant.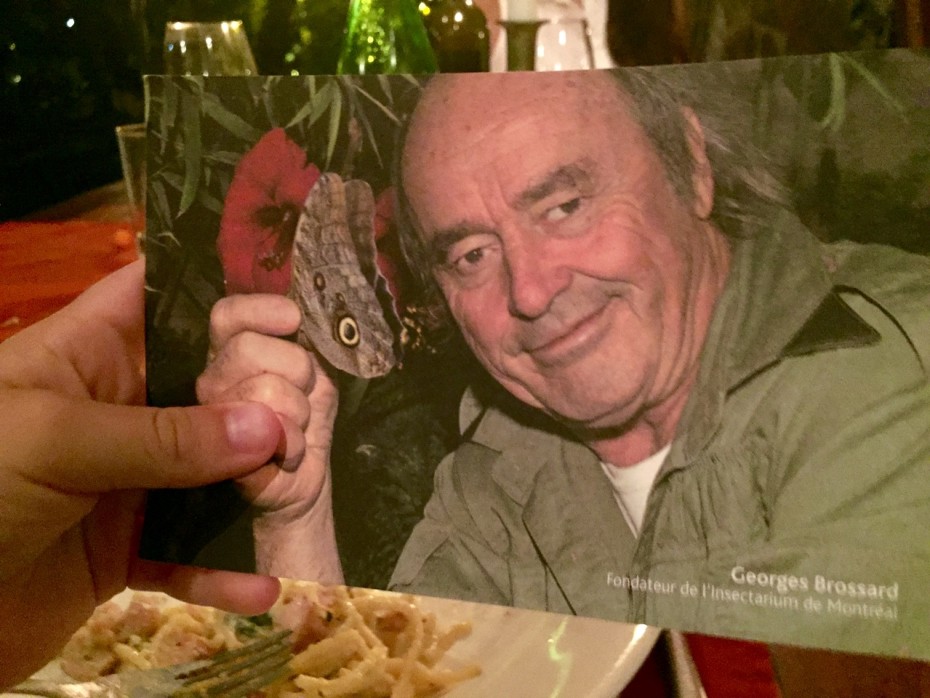 The next day, we are happy to finally meet Manuel…  who only speaks Spanish! I did not expect this, because with a stay in Quebec just a few years, I thought he would speak a little French or English … He tried, however, to be as useful as possible in us referring one of the best guides to visit the park reserve in Manzanillo. He would also take us a few days later to one of the  shooting location of Blue Butterfly: a magnificent fall near the village of Bri Bri.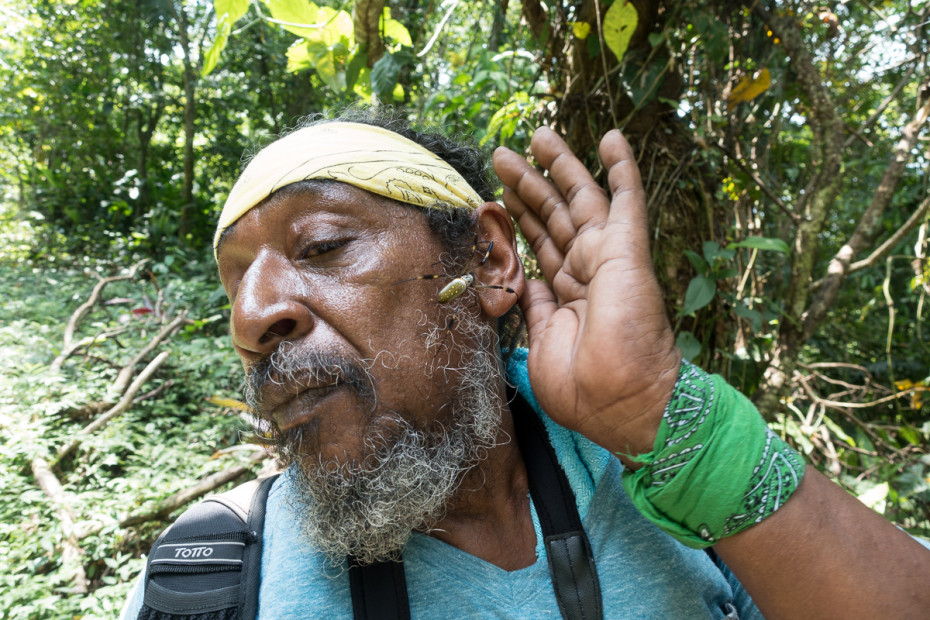 Our guide Ricky, who shows to two young ladies that golden orb spiders are not dangerous, despite their large sizes. He shares our conviction that we must do whatever it takes to educate people and get them to stop fearing spiders.
Where are we in Costa Rica?