Ometepe Island is straight out of a Mayan legend. First, it is located in the middle of the huge Lake Nicaragua and flanked by two huge volcanoes. Its location and its beauty certainly have served as inspiration in animation program The Mysterious Cities of Gold. The island where Esteban and Zia finally found the entrance of the City of Gold is on an island in the middle of a large lake…

Ometepe wanted to be desired… The wind was pretty strong the day that we had to get there, which resulted in a significant delay in leaving (3h) and to get there (at 2:30 instead of 1:30). So we felt like it was a rite of passage to get there… The kids have shown great deal of patience because we were on the third deck of the boat, baking under the midday sun.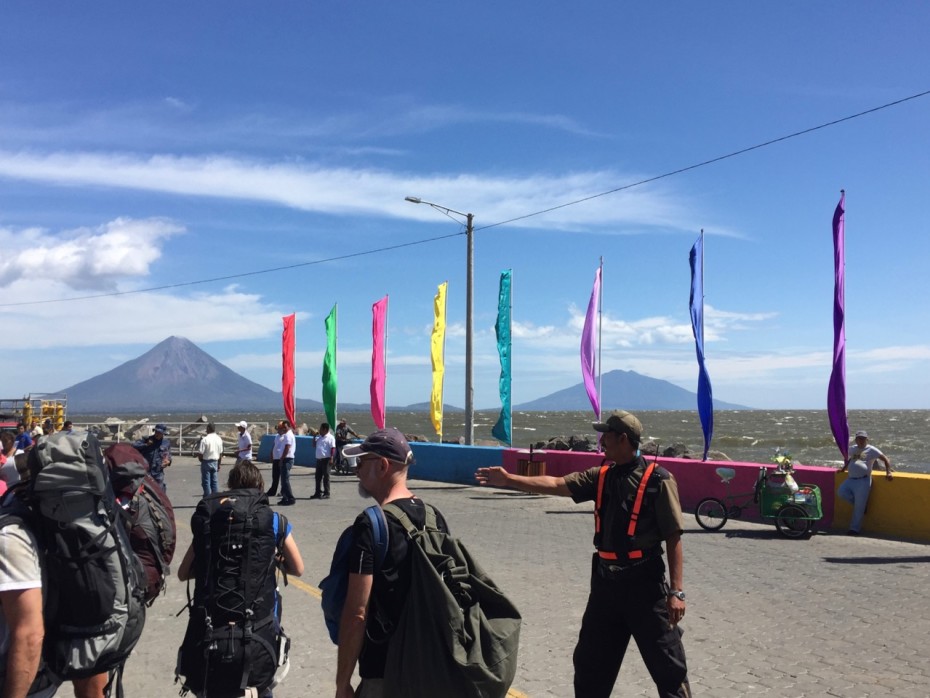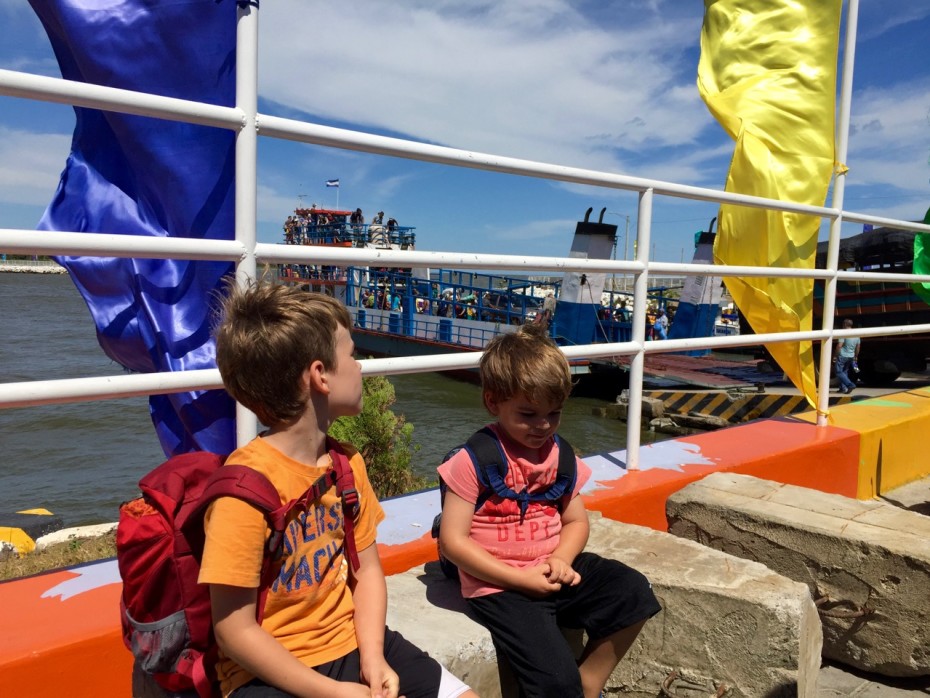 All sorts of activities are offered on Ometepe but traveling alone with two toddlers brings a lot of limitations. Horseback riding, volcano climbs and long walked in the forest are no-go. The remaining activities are all-time favorites : chasing butterflies, playing on the beach, swimming and visiting museums. We had a great first day that included a bit of everything ….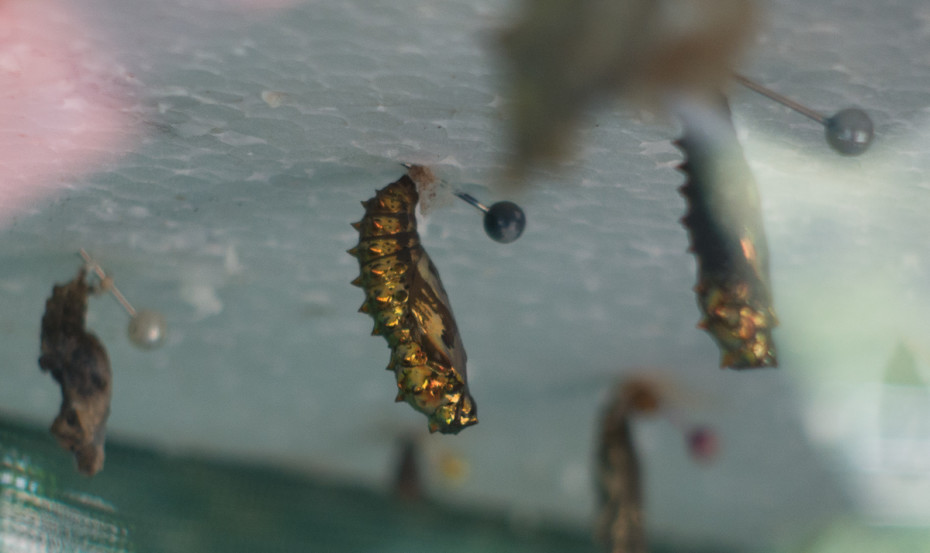 This hanging jewel is actually a chrysalis! Its the most beautiful I've ever seen.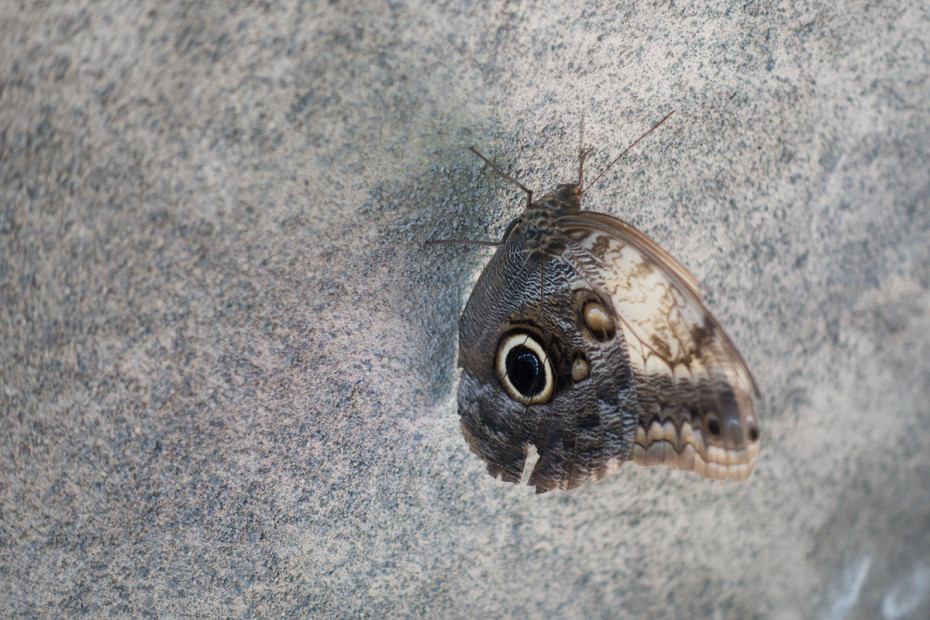 The second day, I was bedridden because of food poisoning. Nevertheless, I gathered my strength for a short walk in the forest with Lohan that allowed me to see monkeys and my first Blue Morpho butterfly in the wild!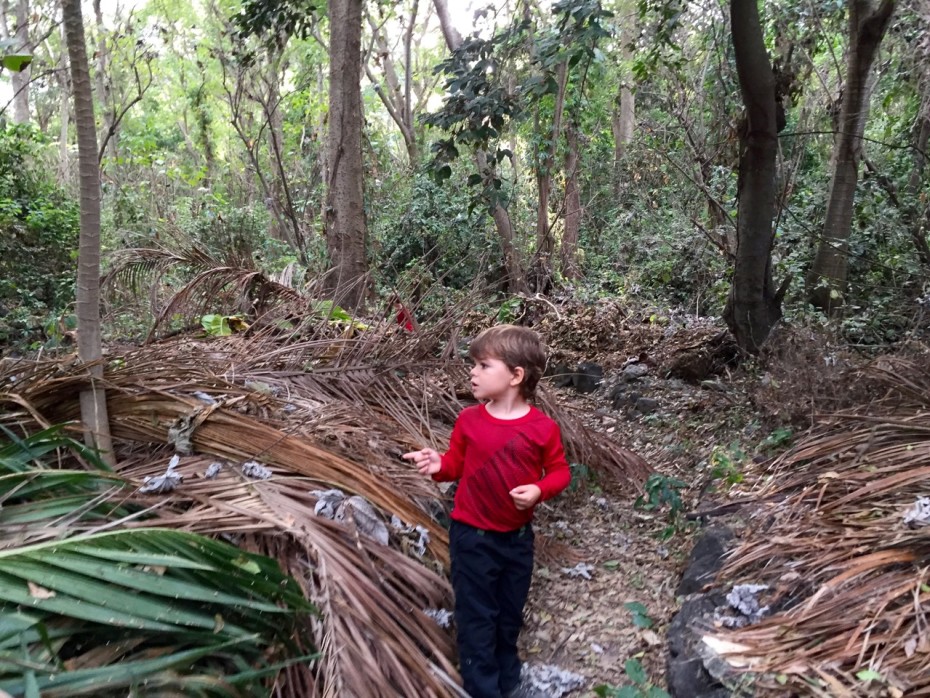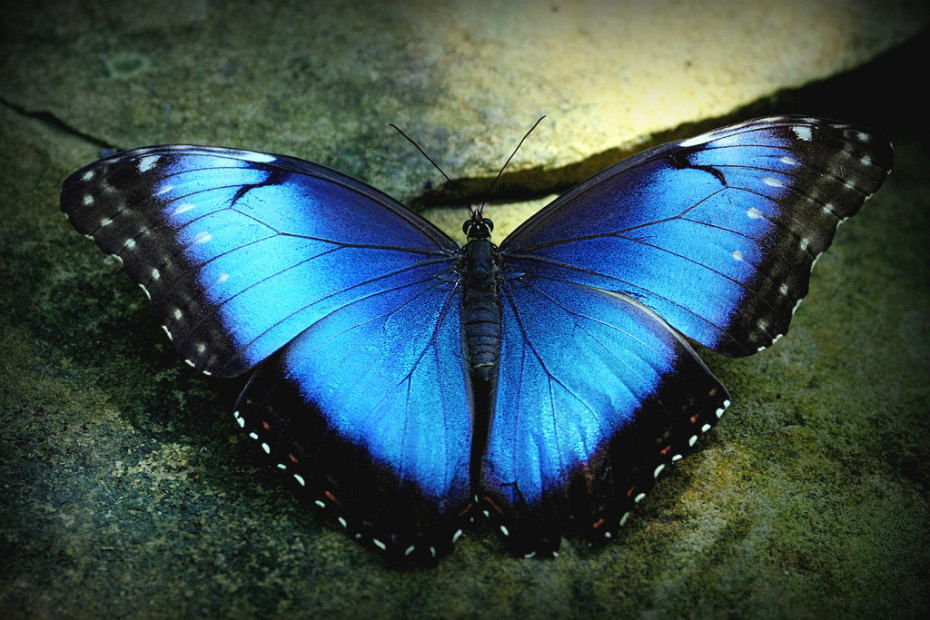 Meanwhile, Mael went in the rainforest with a guide for bug hunting. An hour later, he came back drenched to the bone ! He and the guide walked on the beach to get back the the hotel and two dogs started chasing Mael. He apparently yelled and jumped into the lake, hoping the dogs would not come to bite him. The strategy worked and he got away unharmed. I congratulated him for his great presence of mind and all ended well…