For our second and final day with a car in São Miguel, we took the route that leads us in the central portion of the island. First stop in a pineapple plantation, where they grow a variety that was completely foreign to us. Then we took a road in the mountains that has led us in the clouds, which was unfortunate because all points of observations were there… We are returned in a valley where reigns a tropical microclimate, with lush vegetation that looks at any point to what can be found in a jungle. It is in fact a major tourist attraction because there's a hot waterfall! The place is very common, but is well worth a visit. Return, the cloud ceiling is was somewhat relieved, allowing us to admire the beauty of the Lake in the caldera of an ancient volcano of the island…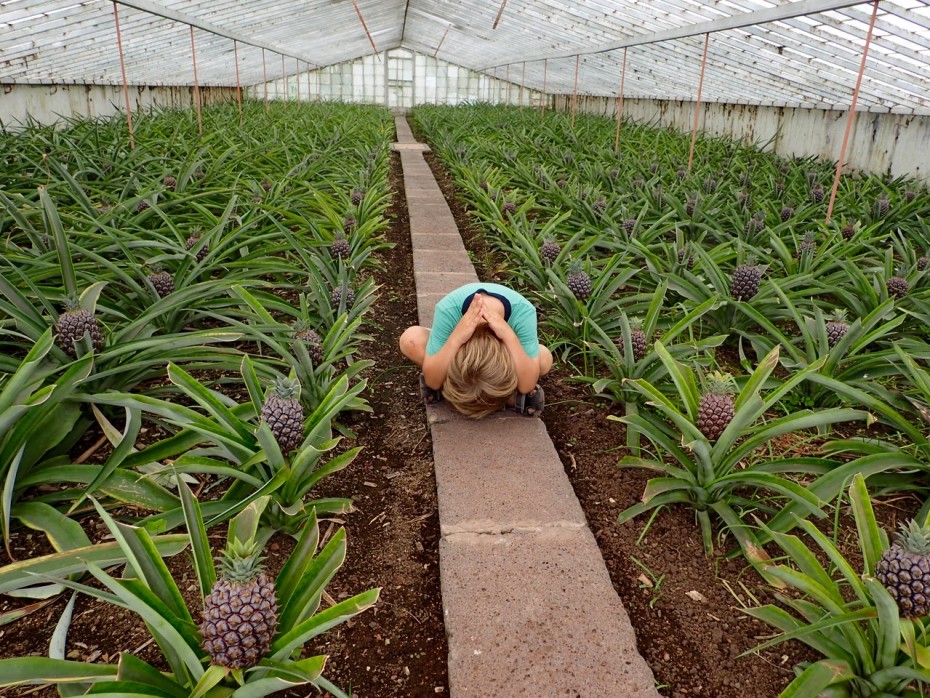 Máel making yoga in the greenhouse where to grow pineapple ready to be harvested.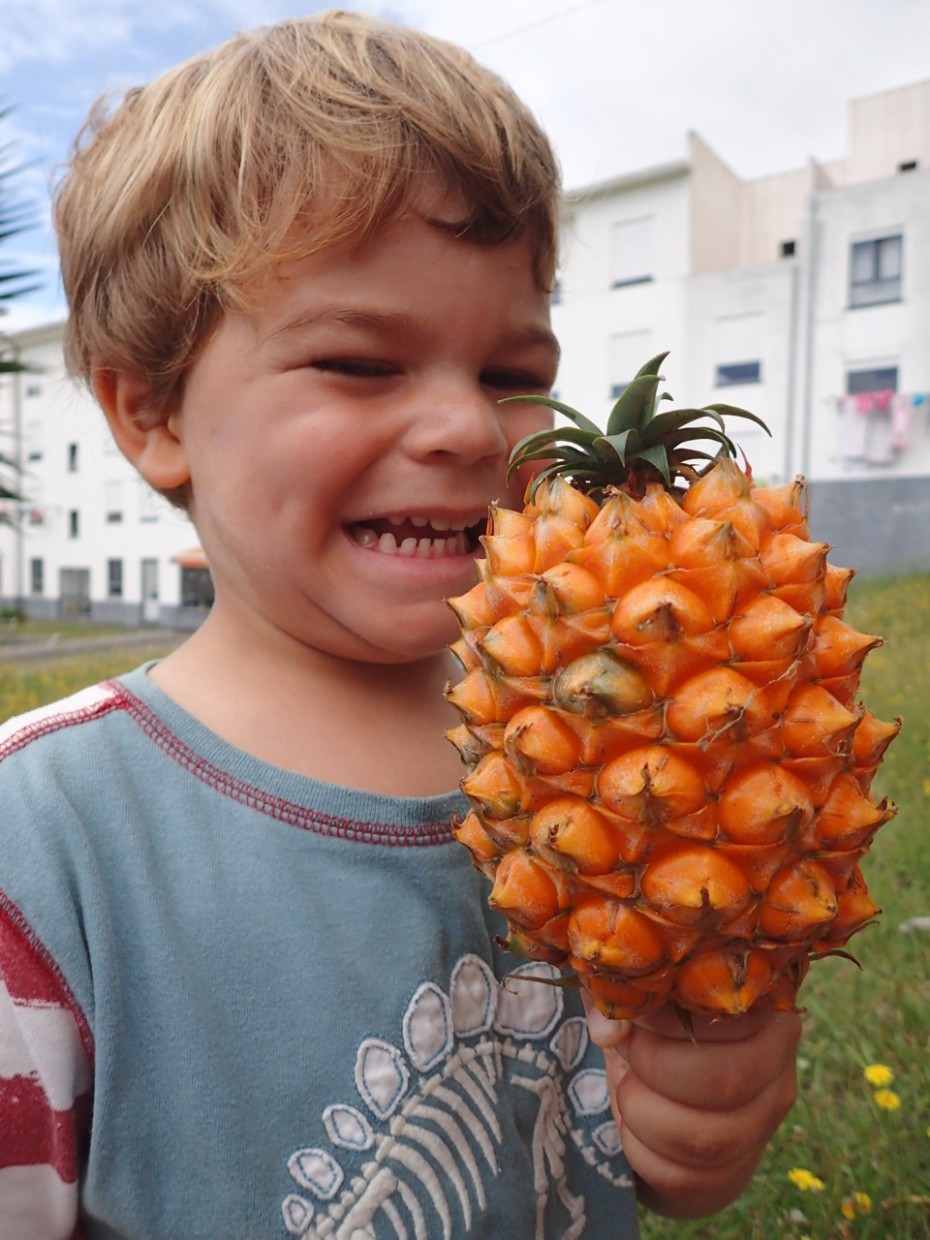 Lohan, fascinated by this variety of pineapple that we have seen no hand elsewhere.
Thermal baths at Caldeira Velha, a magnificent natural park in the centre of the island.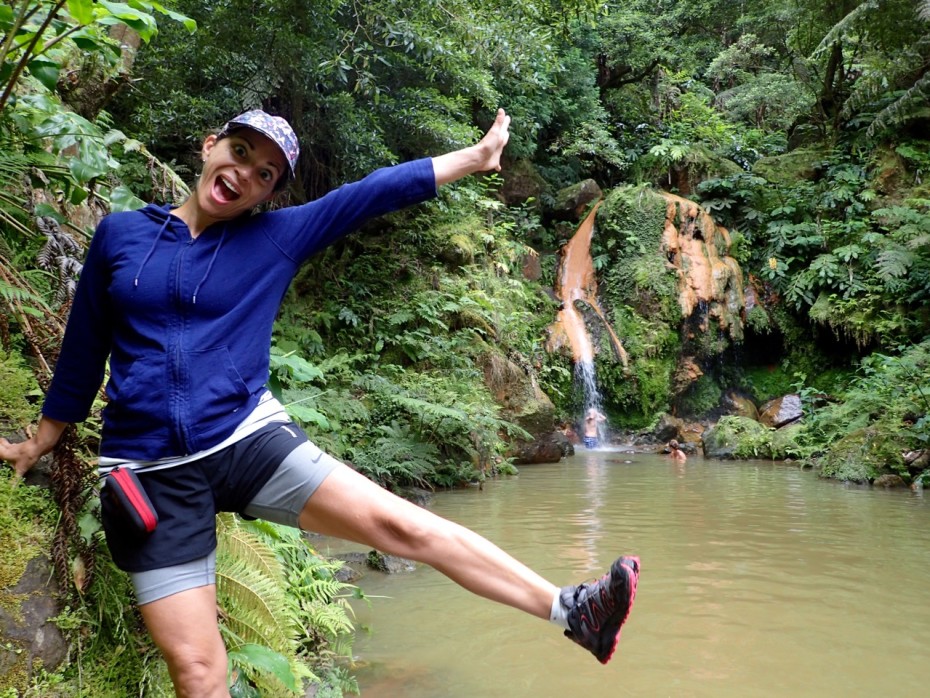 The hot waterfall behind the distraction at the forefront… : p note the presence of sulphur in the water, by yellow deposits where the water flows.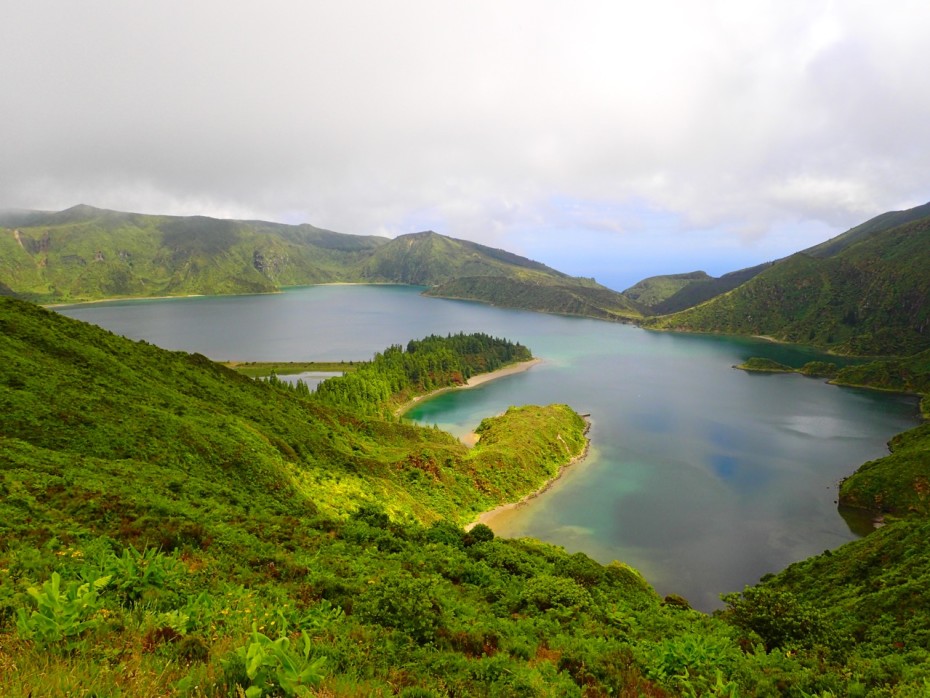 Beautiful Lake in the caldera where hikers can get off and do the trick… And why not stroll on deserted beaches… Ah, if we didn't have children, it would have been a great adventure.