After being separated for 5 days, the family is once again reunited in San Juan del Sur. The itinerary that the agency Unik Tour organized us ended here. Sounda found a villa near San Juan, as well as a car to facilitate our travels. Our week-long stay was perfect to unwind, enjoy quality family time and catch up with our academic program.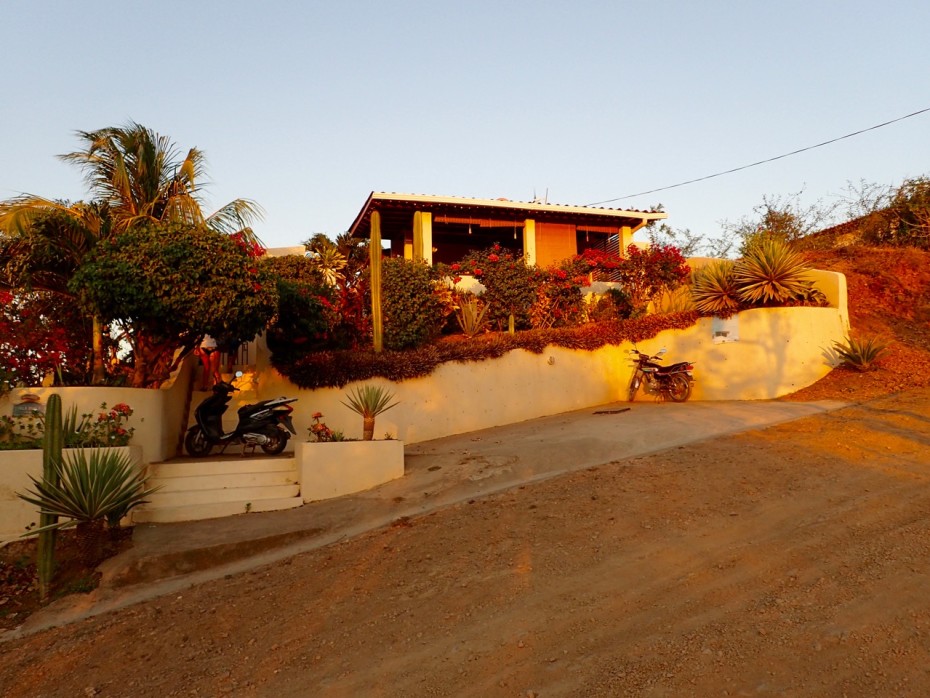 The owners of this villa, which we found on HomeAway, are Canadians. A couple of Nicaraguans lives on the property and are responsible for cleaning, cooking and making dishes. That's real vacations!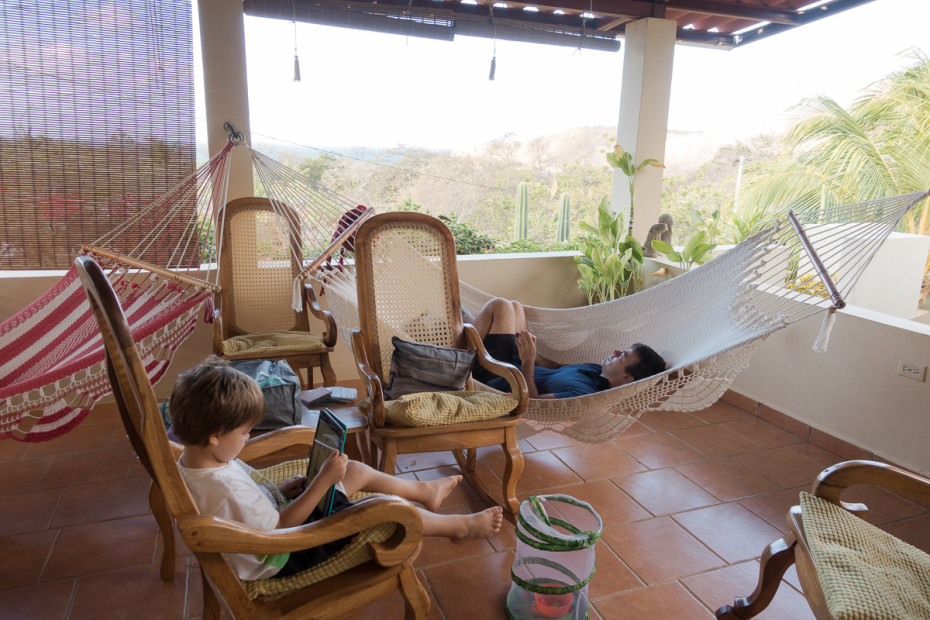 The living room was very relaxing … Unfortunately, we did not use the hammocks as often as we would have liked!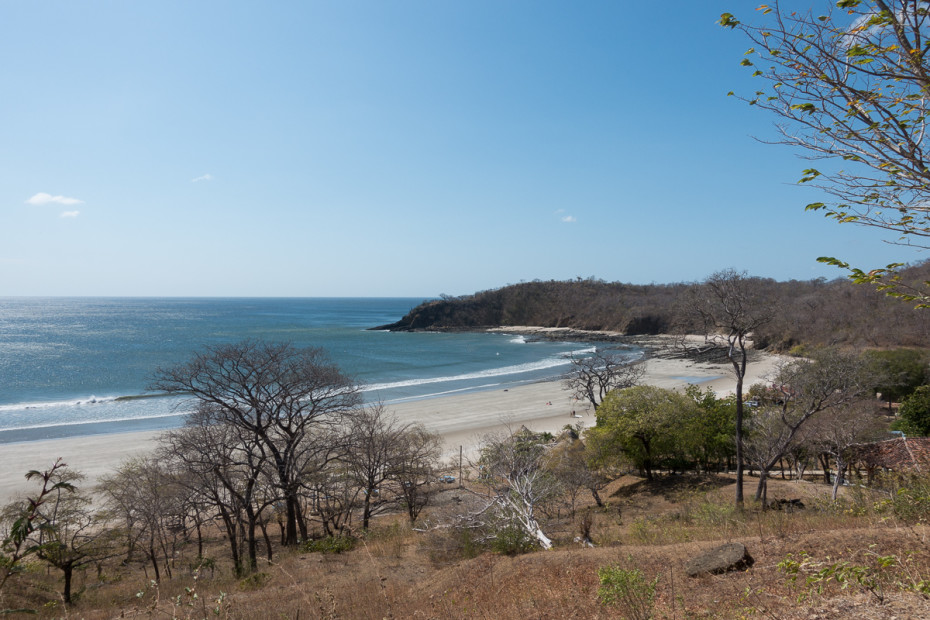 The house is located a few minutes walk from a beautiful beach, where we could start learning how to surf.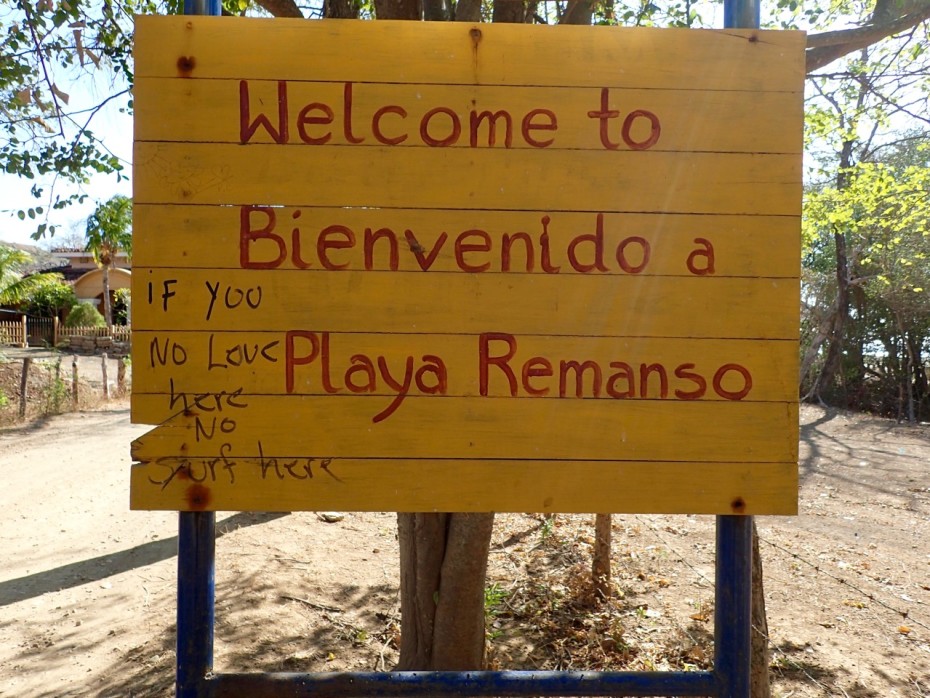 Playa Remanso is a well kept secret, a beach for locals and largely undeveloped . There are two small bars along the beach that also rent surfing boards, but that's all. This was just perfect as we tend to stay away from the crowds.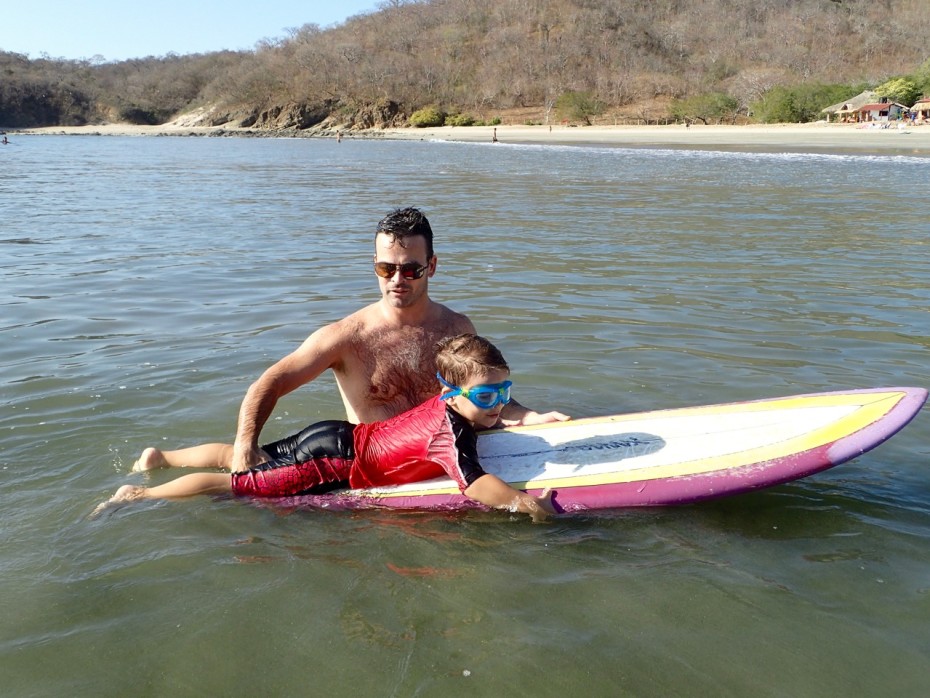 Lohan, while learning his first surfing lesson. He clearly has a 'I'm too cool' attitude when surfing, but you have to wait for the video to see for yourself!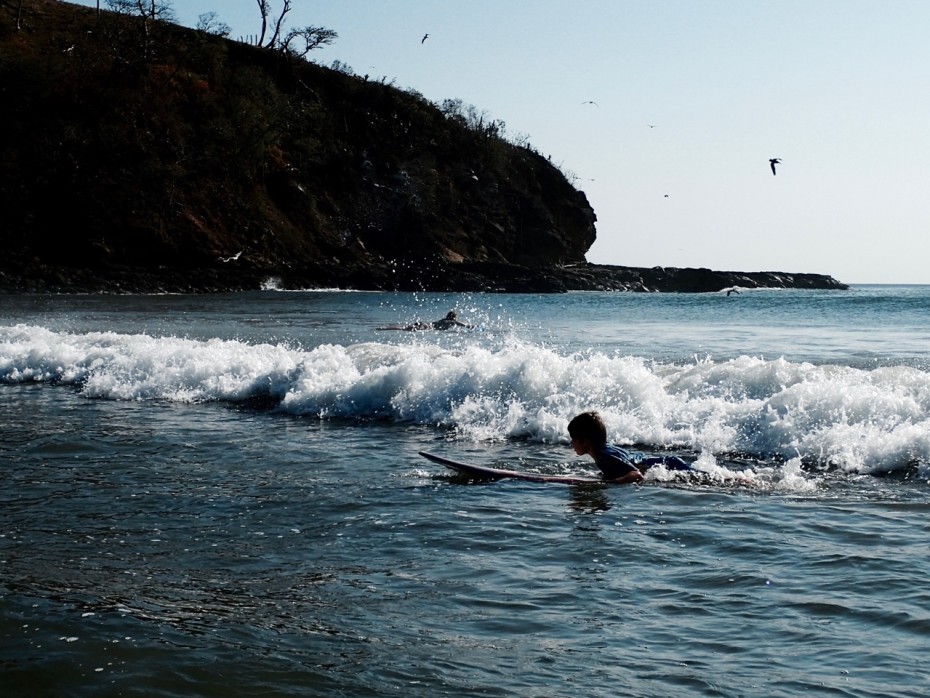 Mael felt a few times in big waves, but managed to stand up on a few occasions . He was so proud! (And perhaps a little less when he hurt himself on the board a few times … )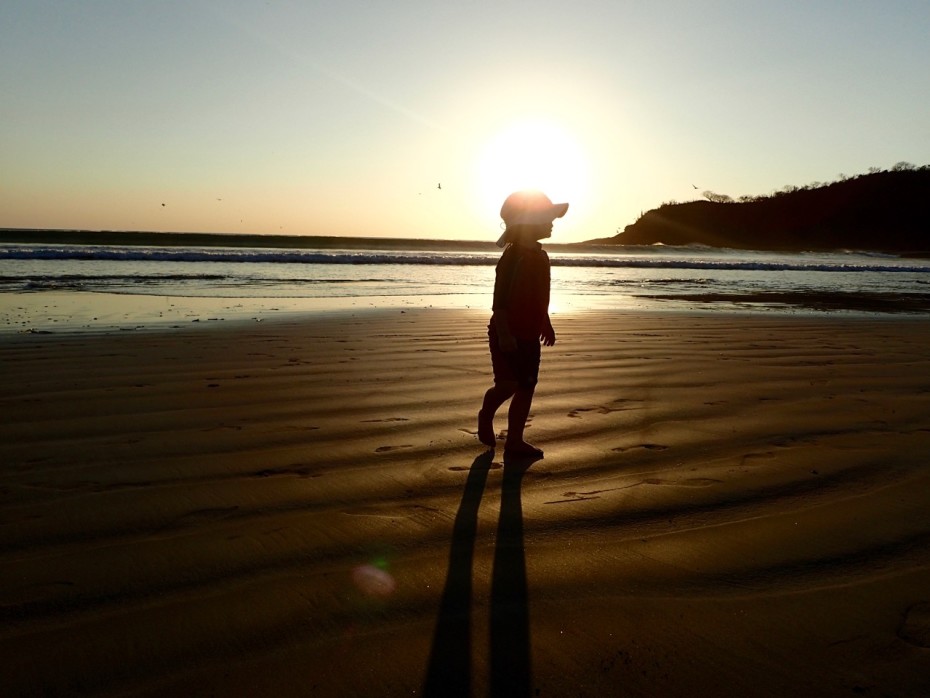 February 1st
Like every day this week, the day begins with an intensive school period. One hour for Lohan and two for Mael. The latter is progressing well in many subjects, but there are periods of discouragement, bad attitude and lack of patience. The parent- teacher life is not always easy …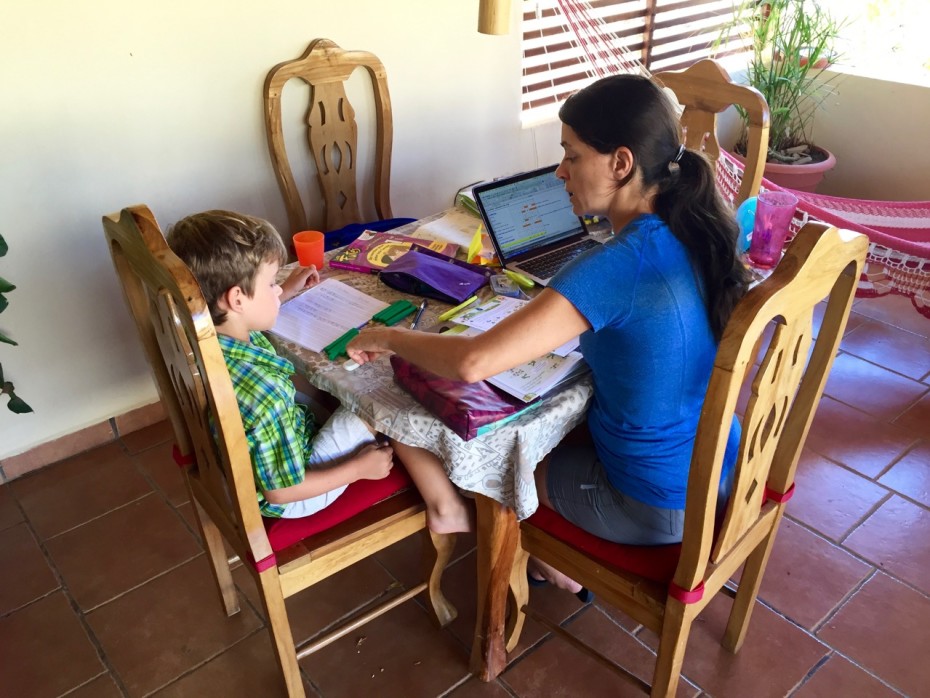 Sounda following her curriculum and progression seems good according to the contacts we have with his school.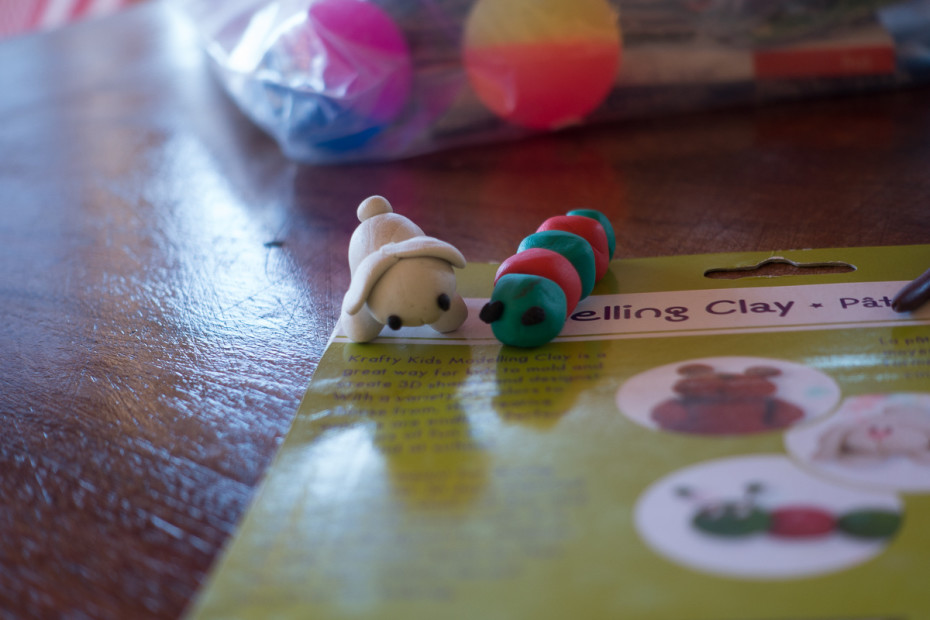 Meanwhile, I work with Lohan on music, sentence construction, English vocabulary, the alphabet song and a bit of visual arts. I'm also trying to help him catch up with his language deficiency. He's having trouble with the proper construction of phrases…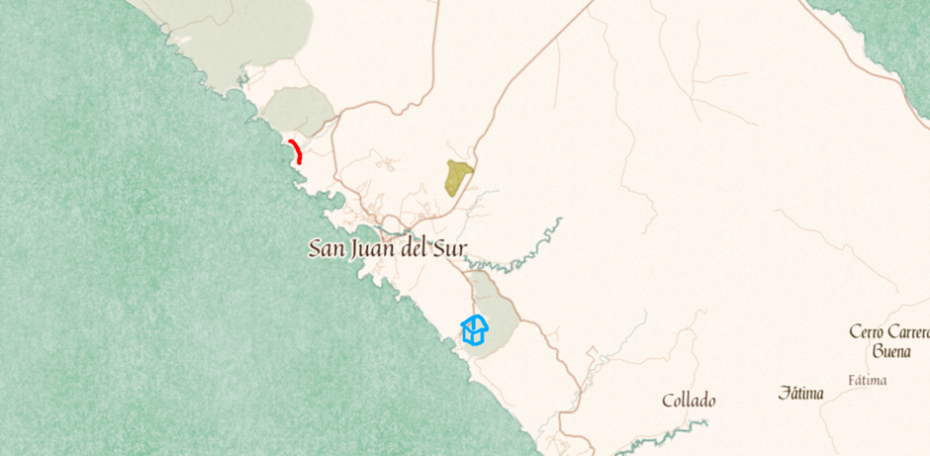 This map shows where was our home in San Juan del Sur. The road parallel to the ocean is unpaved and most locals are living in metal shacks. In general , apart from places that cater to tourists, the rest is particularly poor… In red is the Maderas beach which we went to (below).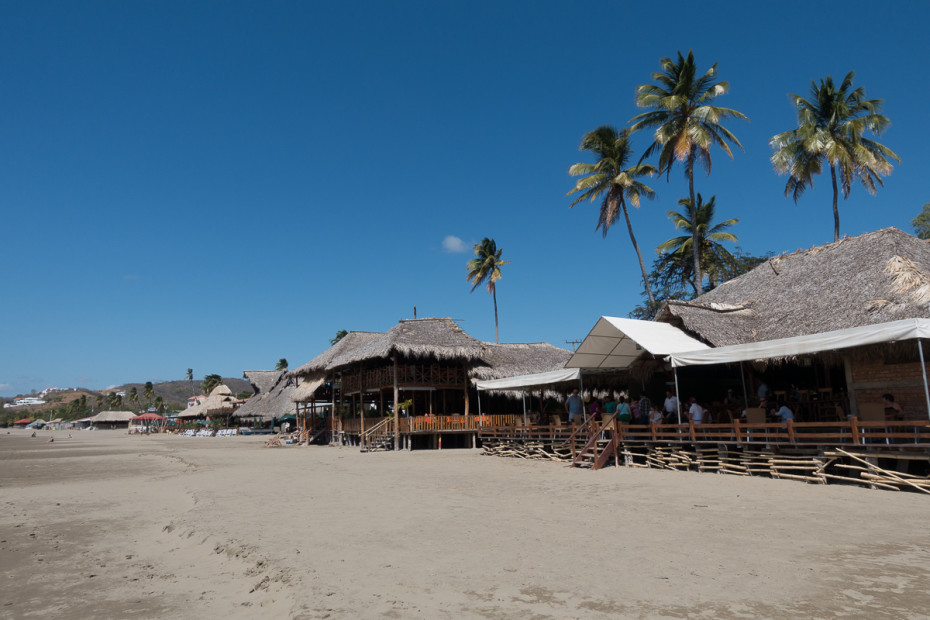 One afternoon, we pay a visit to San Juan for a few minutes on the beach.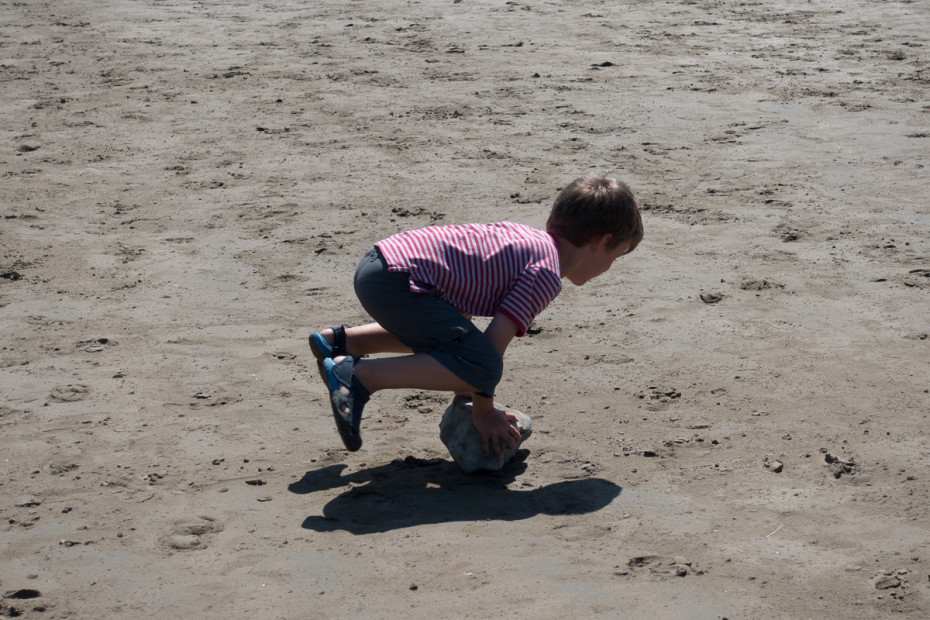 Mael tries to impress the locals with his new yoga poses.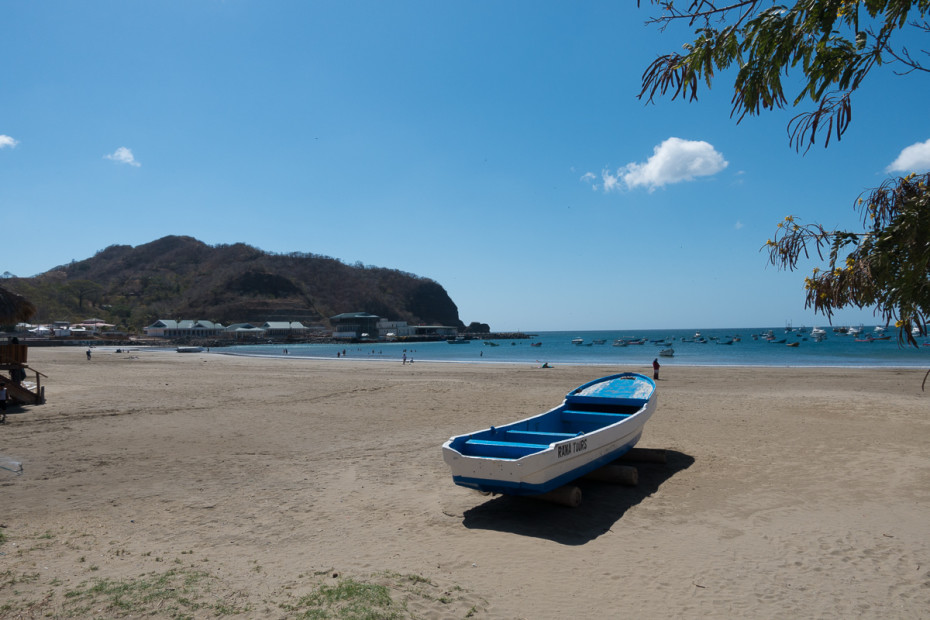 The San Juan del Sur bay is very pretty…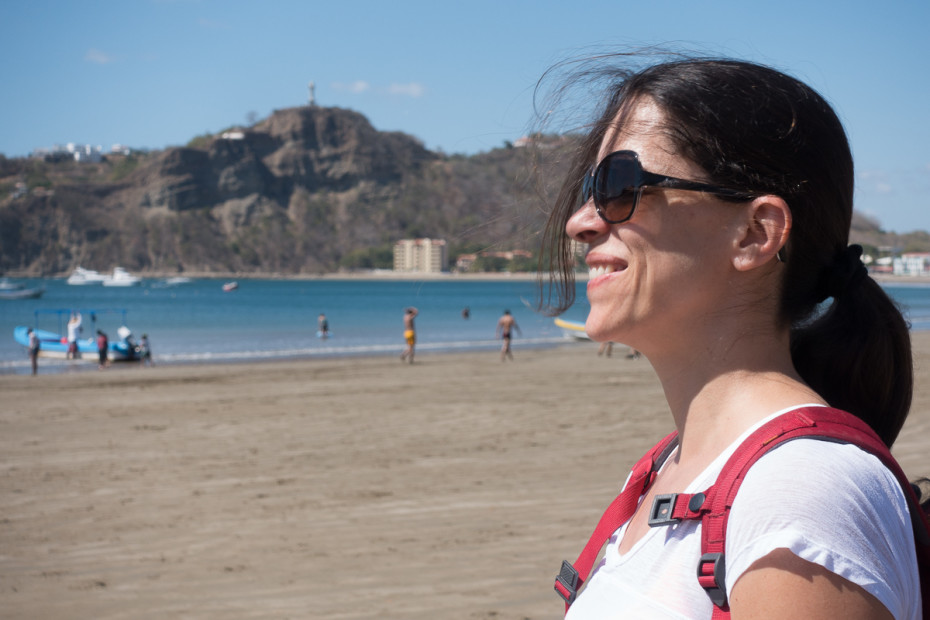 After a hearty meal, we head to a beach north of San Juan: Playa Maderas. It is more popular and crowded, but really beautiful with the rock formations at the each ends.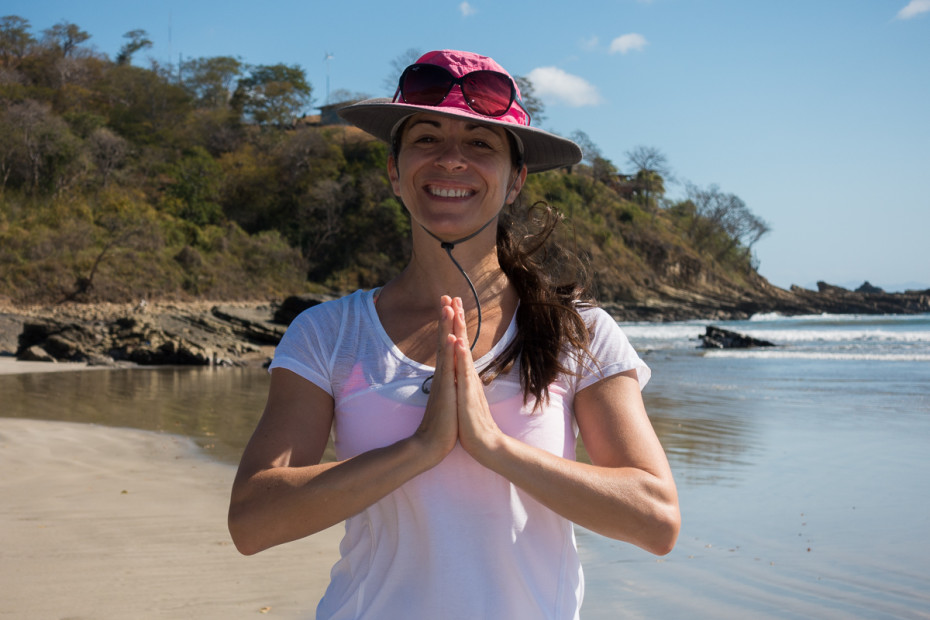 There is a surf school and a yoga center on this beach… If someone is volunteering to babysit our boys, we would take out a week of vacation without kids. It's perfect to relax here!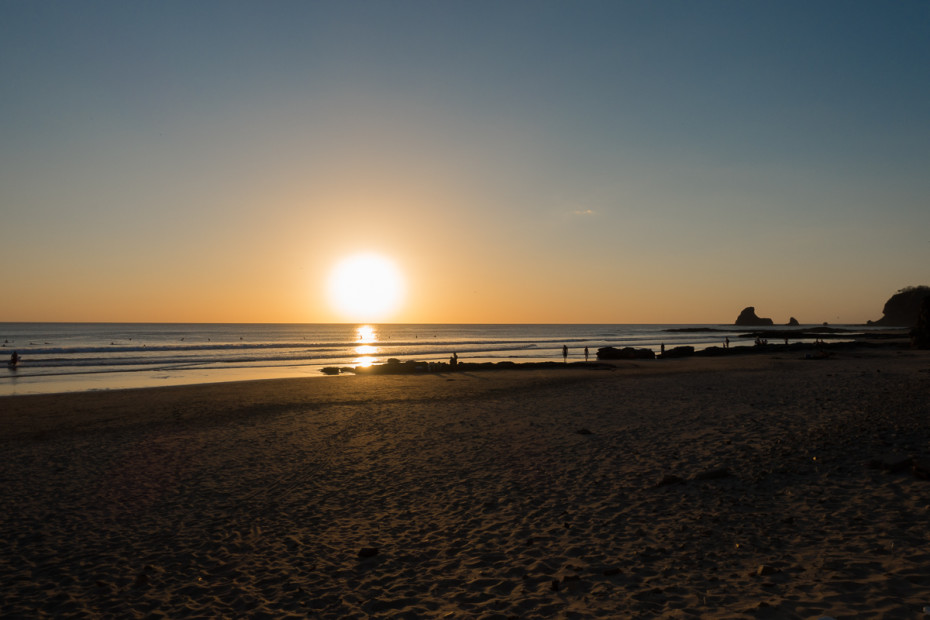 Giving back to the community
Sounda wanted for a long time to give something back during our trip. At some point, she decided that she would provide used eyeglasses in a community in need. During our visit in Quebec, Sounda asked her friends and former colleagues and thus, was able to get about 80 pairs. Nicaragua was perfect for this gift, because the country is the second poorest country in Latin America after Haiti.
San Juan del Sur is a city of contrasts, hotels and luxury villas alongside dwellings shelters that have no running water. Prices are artificially inflated by the influx of tourists, which aggravate the problem for the local population. To ensure that our donation would be routed correctly, Sounda has done some research to find those responsible for mobile eye clinics where foreign medical volunteers visit the poorest communities. Thus we were able to leave our donation with an hospital doctor in San Juan, a close friend of an optometrist who participates in these humanitarian efforts. Mission accomplished!
Le coin de Maël
-Dad , I do not want you to die, I love you too …
– I also like you very much
( After a moment's reflection)
-Did You can go to the North Pole ? There surely is a plane that can take us there …
– ?
-Faut I go talk to Santa. Him, he does not die because he drinks the magic potion . I would like to ask him a bowl of this potion for you …