After a few days rest in the South of Ibiza and Formentera, we find the civilization to redo our stock of victuals. Our choice of destination was arrested on Sant Antoni, the second largest city in the island. The significant advantage of this city is to stay there all being at anchor. Thus, one can save the some 200 to 400 euros it would cost us to stay at Evissa. You can really enjoy nightlife, but anyway, this is not really possible to go with children. Will have to return leaving the children behind…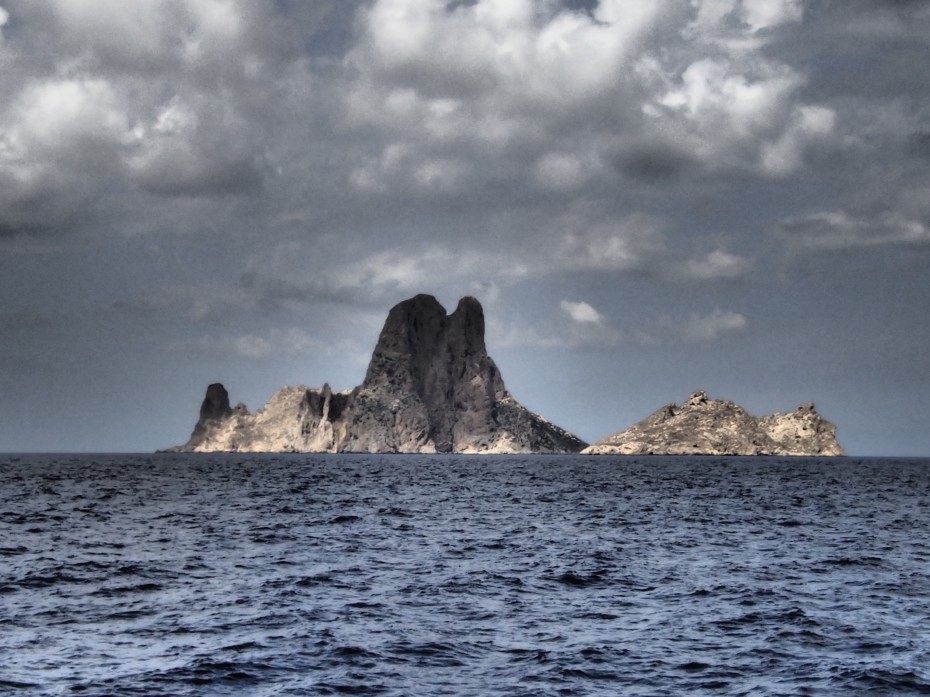 En route to Sant Antoni, we pass close to the island of Vedra, mystical and majestic.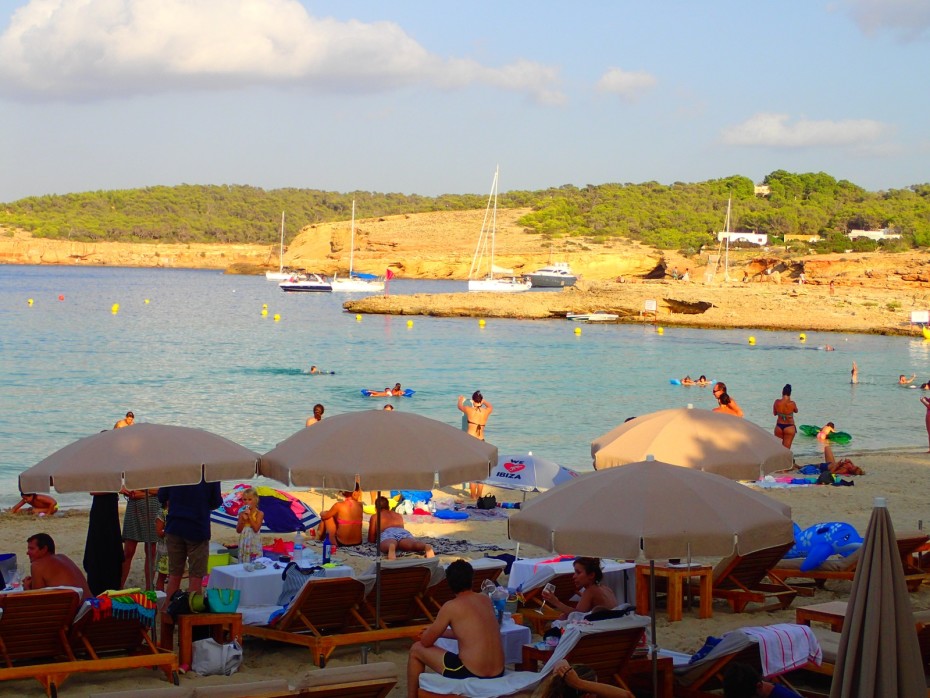 We have just put in a very cala achanlandee by tourists: cala Bassa. We will take the most expensive mohito of our lives: 14 euros!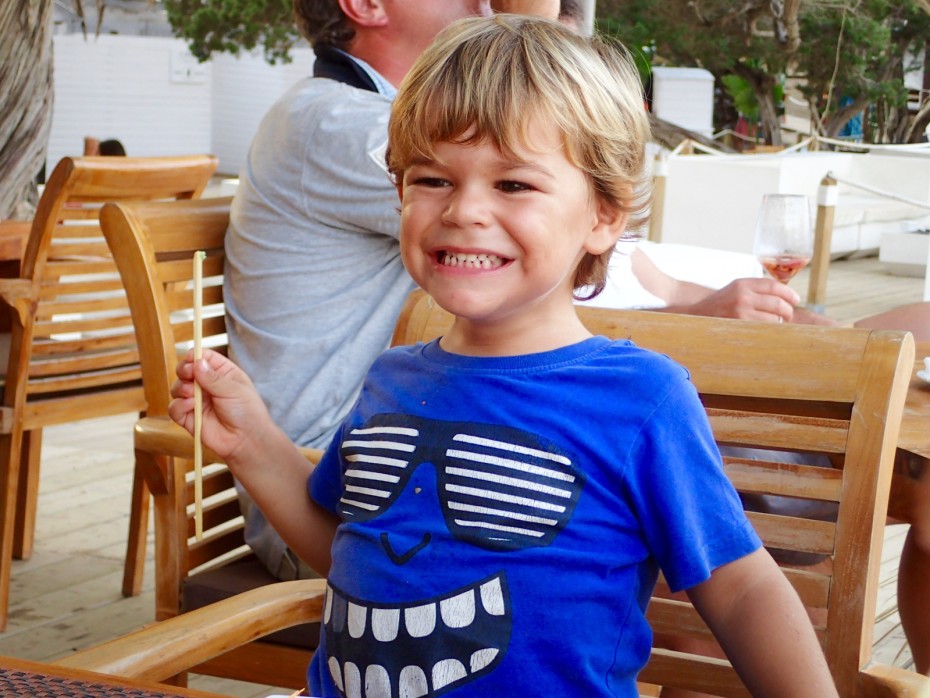 Lohan, he seems to have enjoyed the sushi. It sports the same smile as her sweater!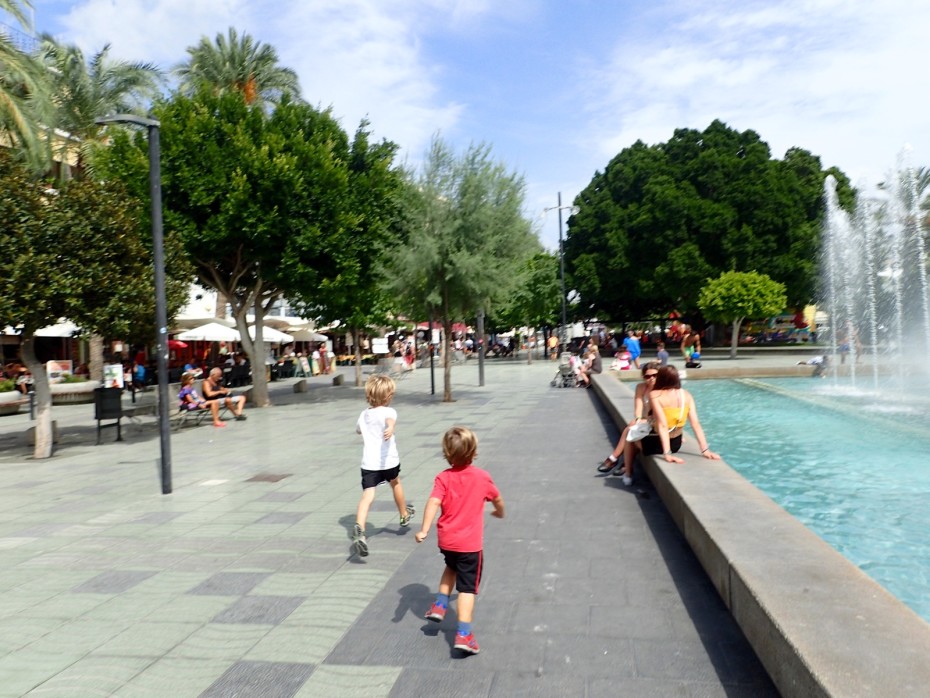 In the city, children can, to their delight, run on the large square.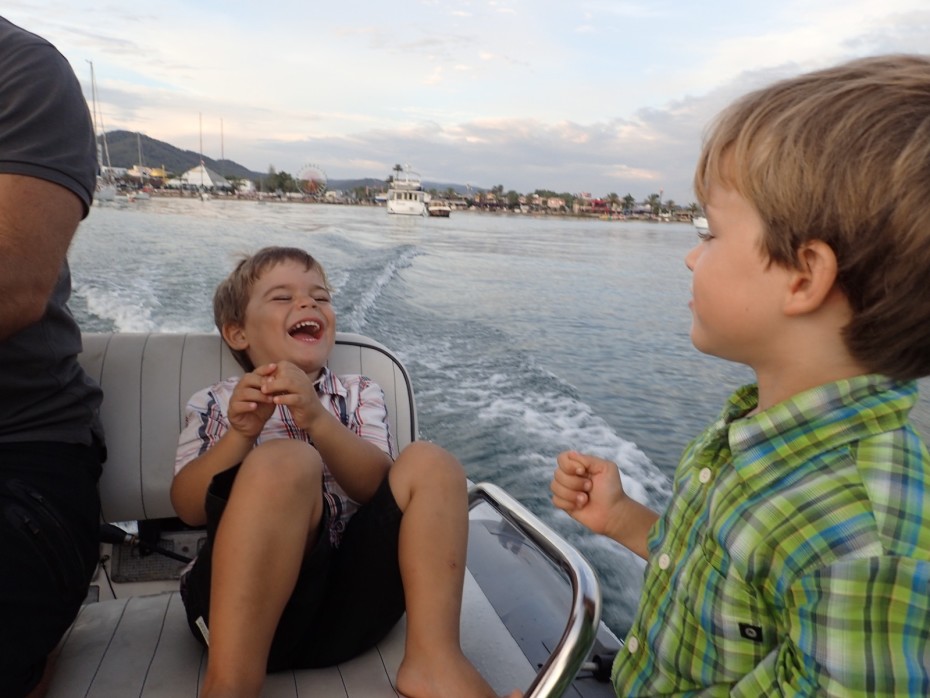 Dinghy rides are appreciated by the whole family. There are the big wheel of the fair on this picture.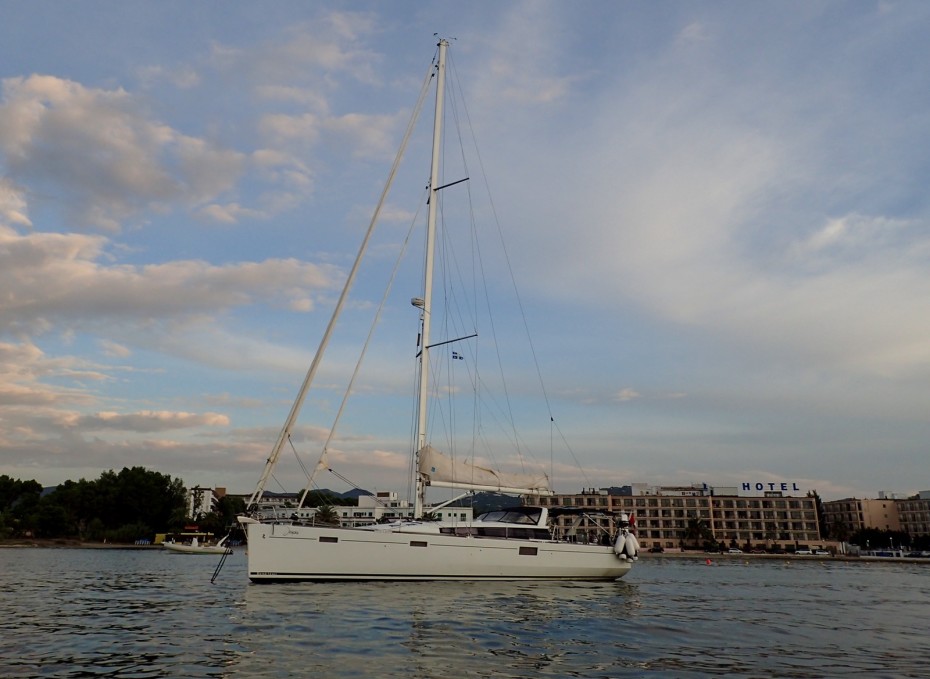 Jayana anchored in 7′ of water, a little away from other vessels. Since I am in Europe, it takes full advantage of the shallow draught of the vessel. Most of the time, it was not even what to spend standing between the keel and the bottom!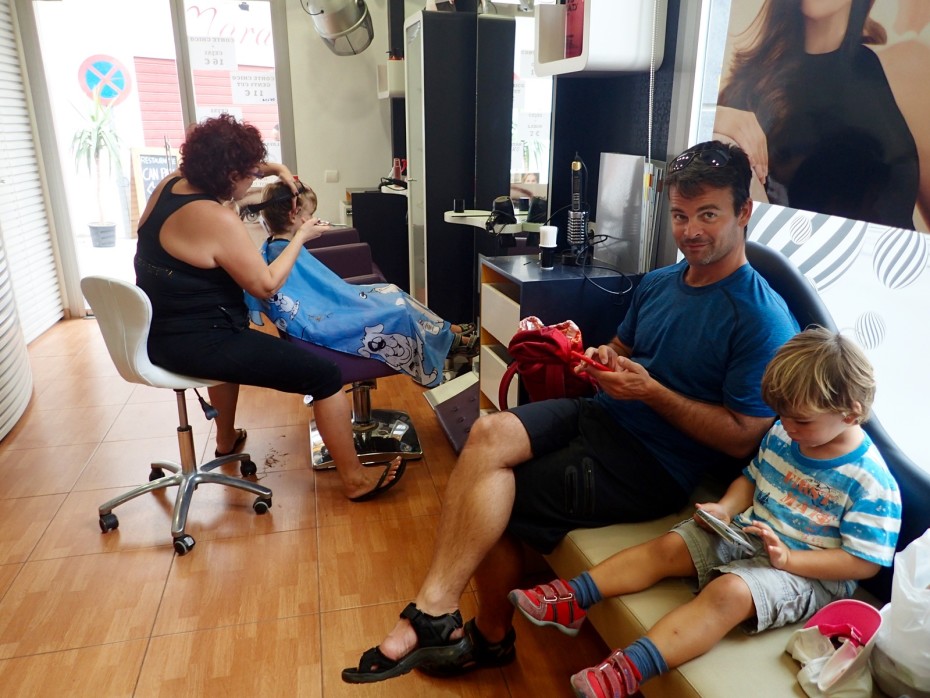 All guys must pass under the Cleaver to be beautiful. The "wild in the Bush" look is not suitable on this island where the cult of beauty reaches a level that we had not yet met.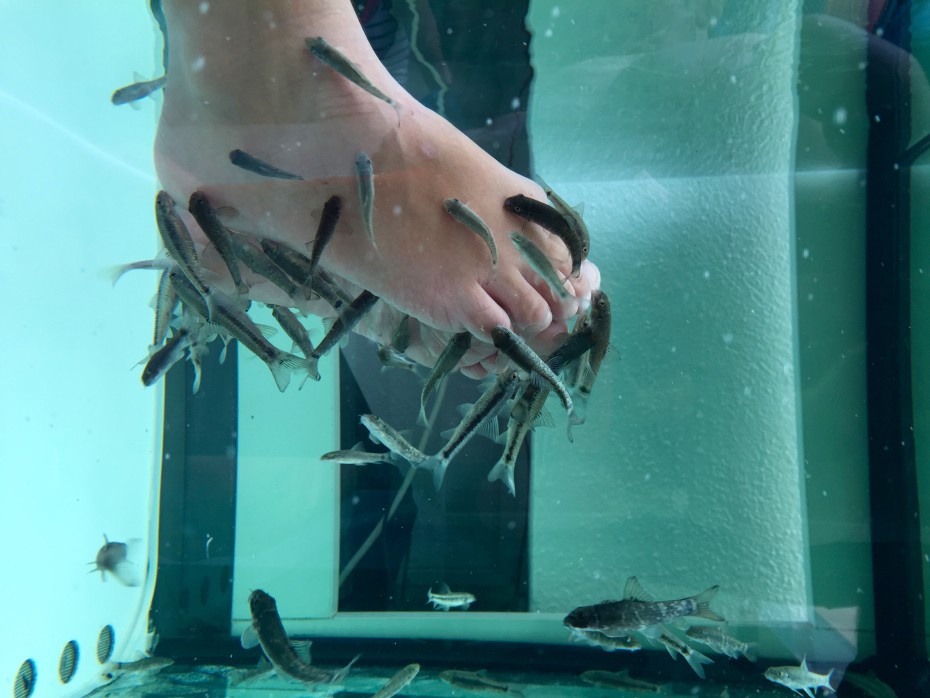 MAEL and Sdgsdgsd let themselves be seduced by a pedicure new genus…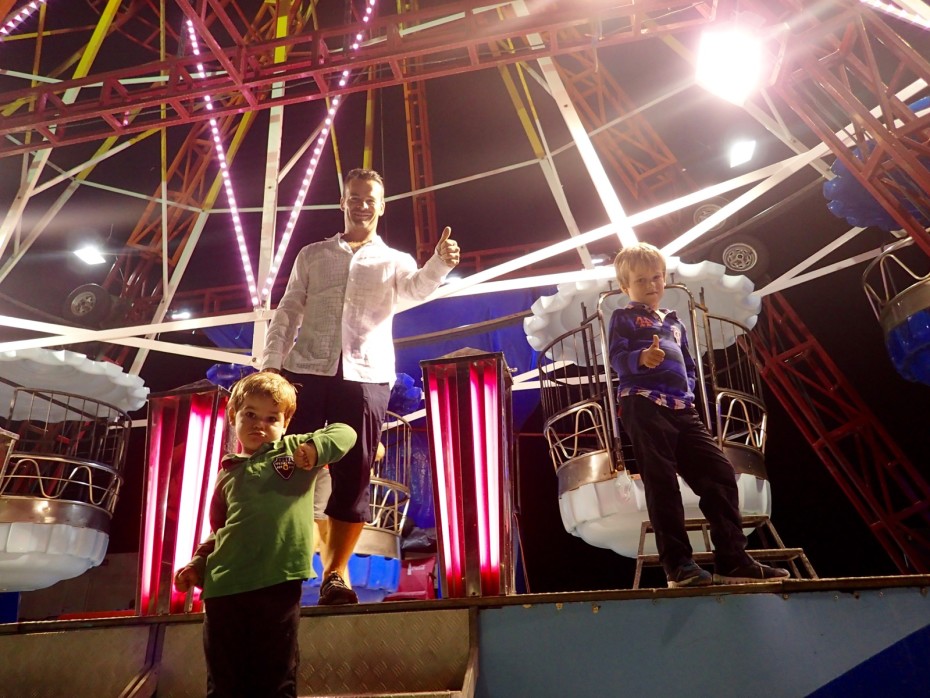 First ride in family: the Ferris wheel.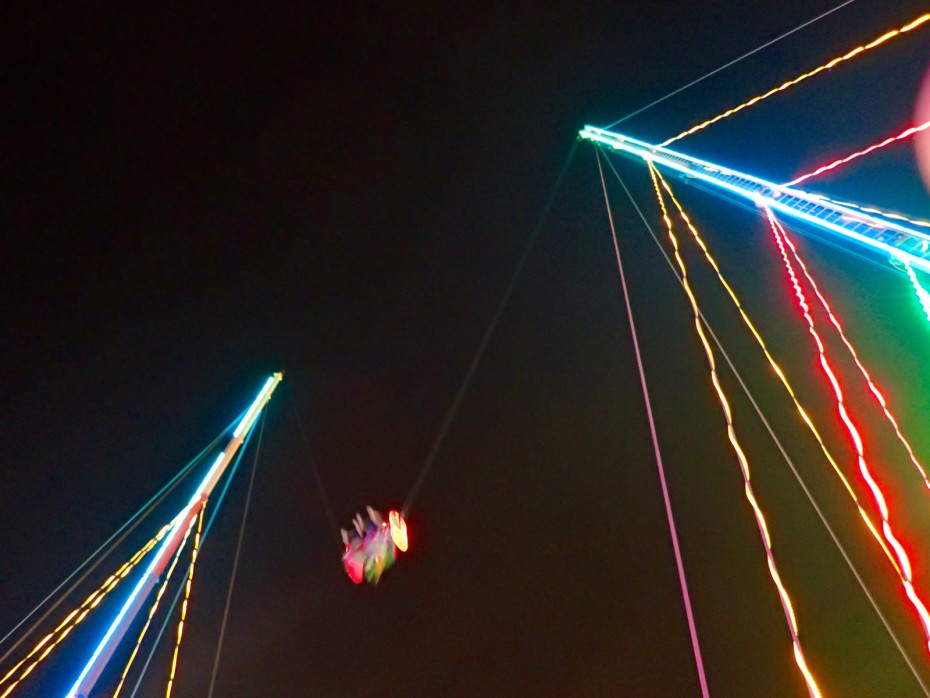 Then, Máel wants to try the sling shot. Dad can not deny him a small surge of adrenaline!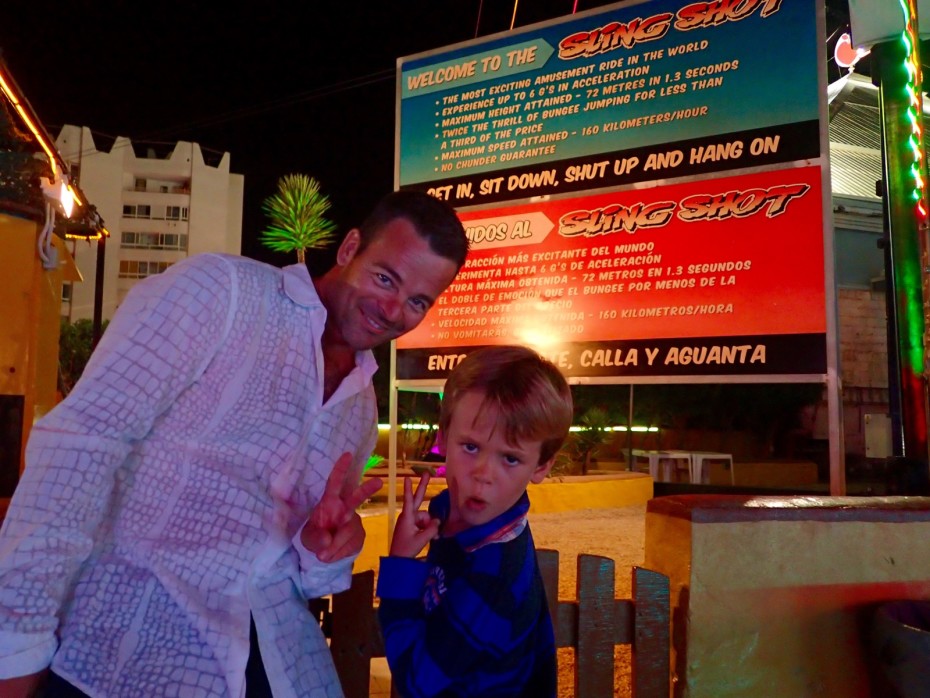 Well proud to have done!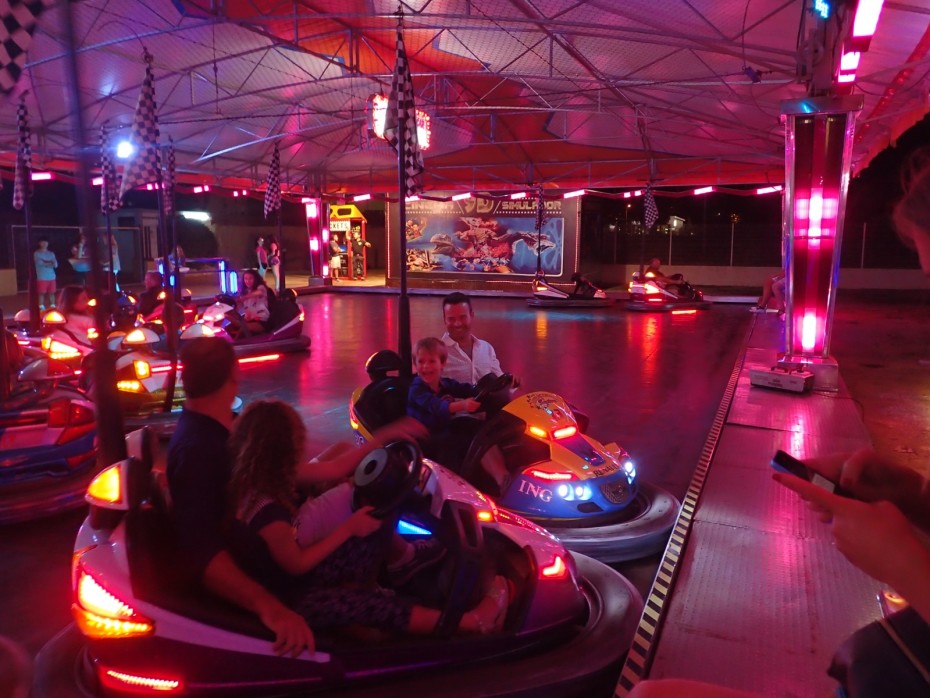 Bumper cars, it's still funny!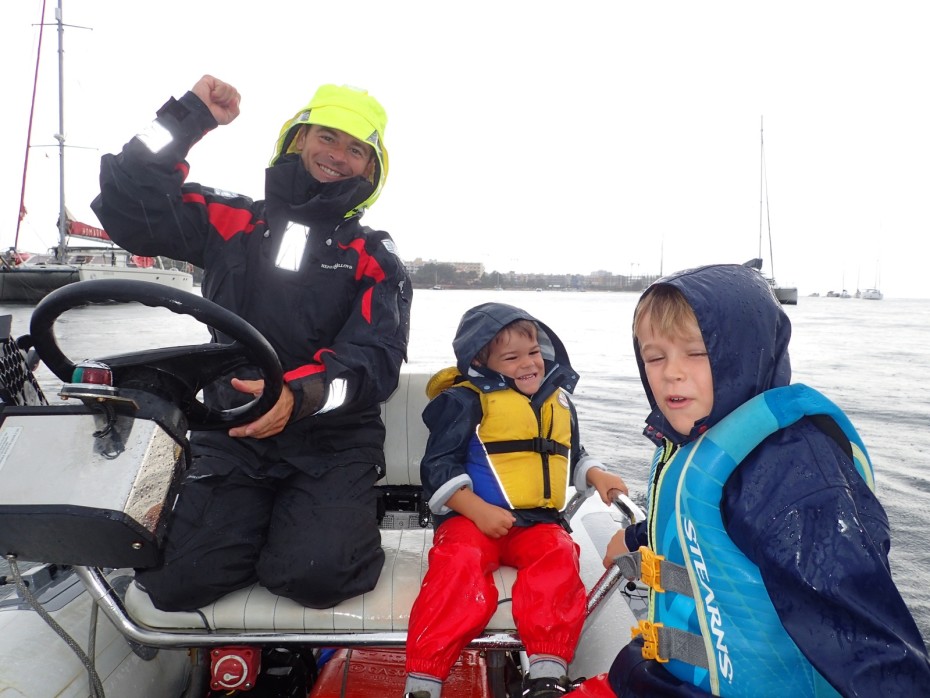 You rent a car to explore the backcountry. The height of woe, it's raining! It is so rare for us! The last time that I pulled out my wax to make the dinghy, it is in the Bahamas over 8 months ago!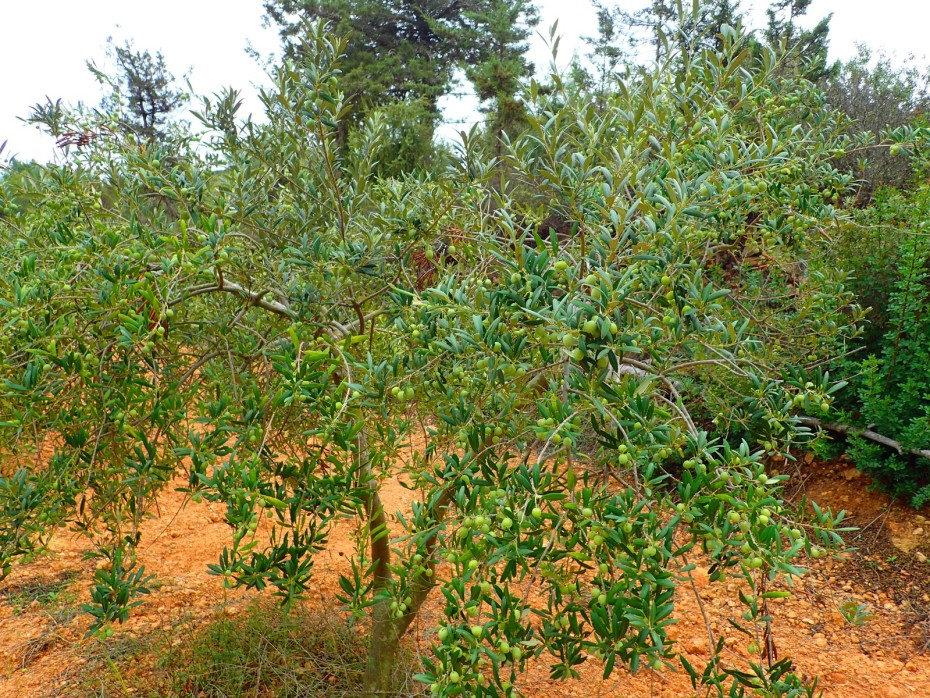 We'll see a host of fruit trees on our route: limes, almonds, etc.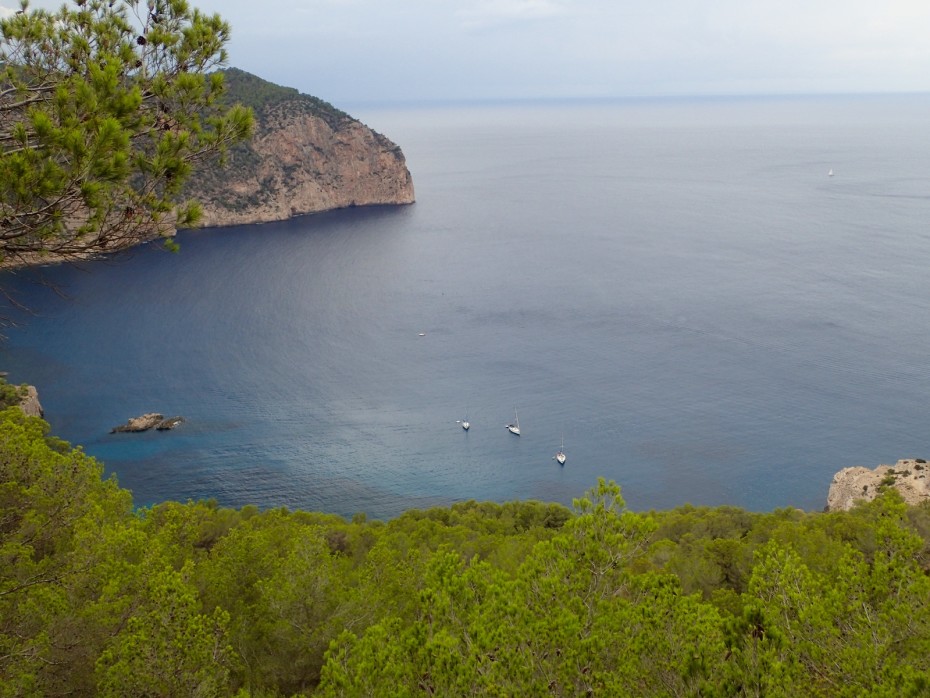 A trail of Earth, the boldness to go all the way and we discover a beautiful Bay! It promises to visit with Jayana.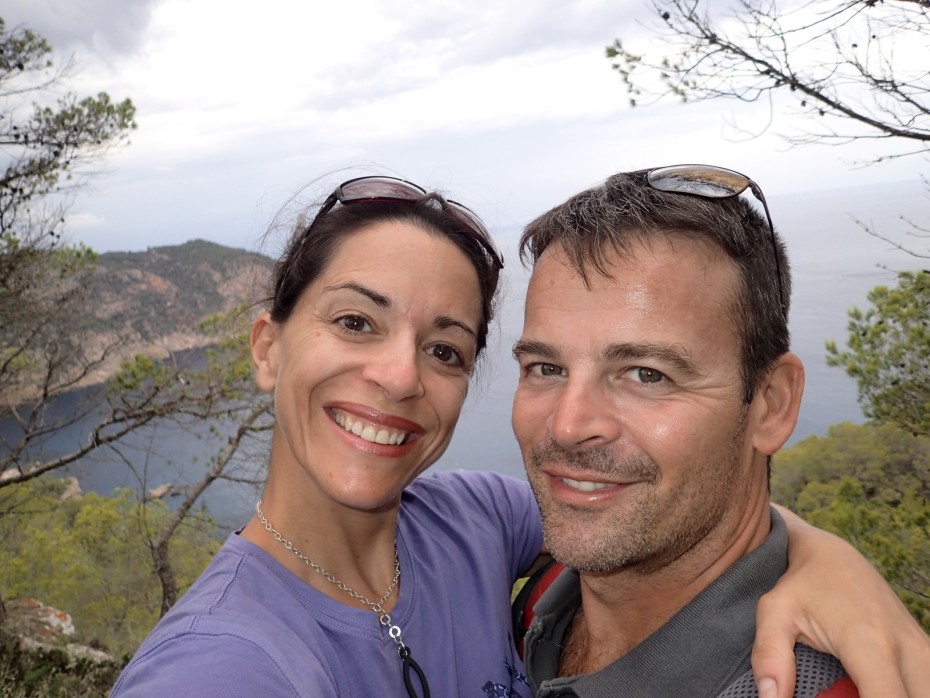 It is so beautiful! The decor lends itself well to a nice photo of couple.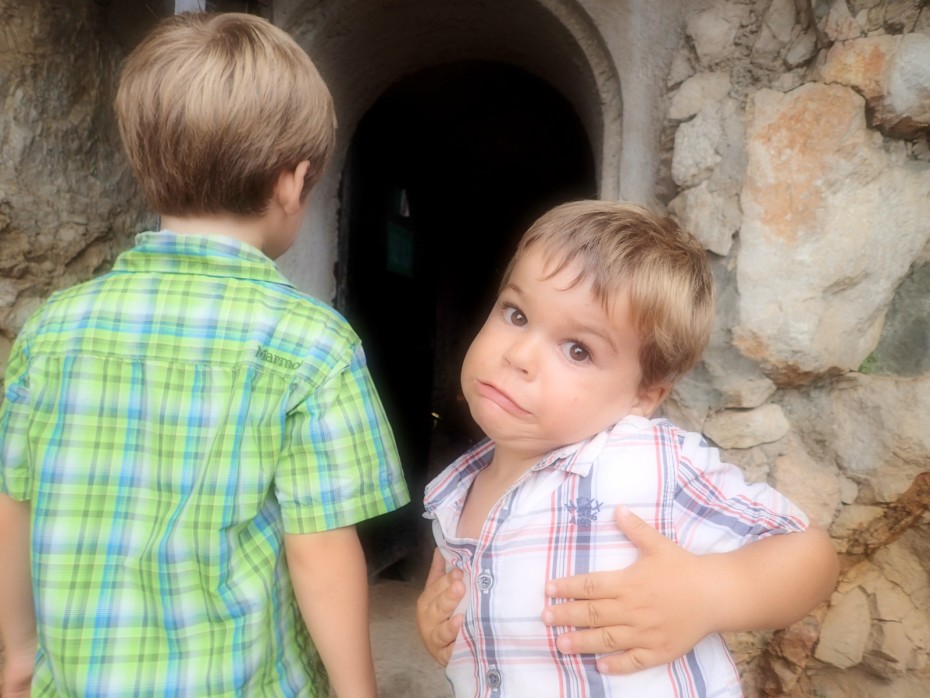 After that, it brings Mael and Lohan visit a cave. (San Miquel)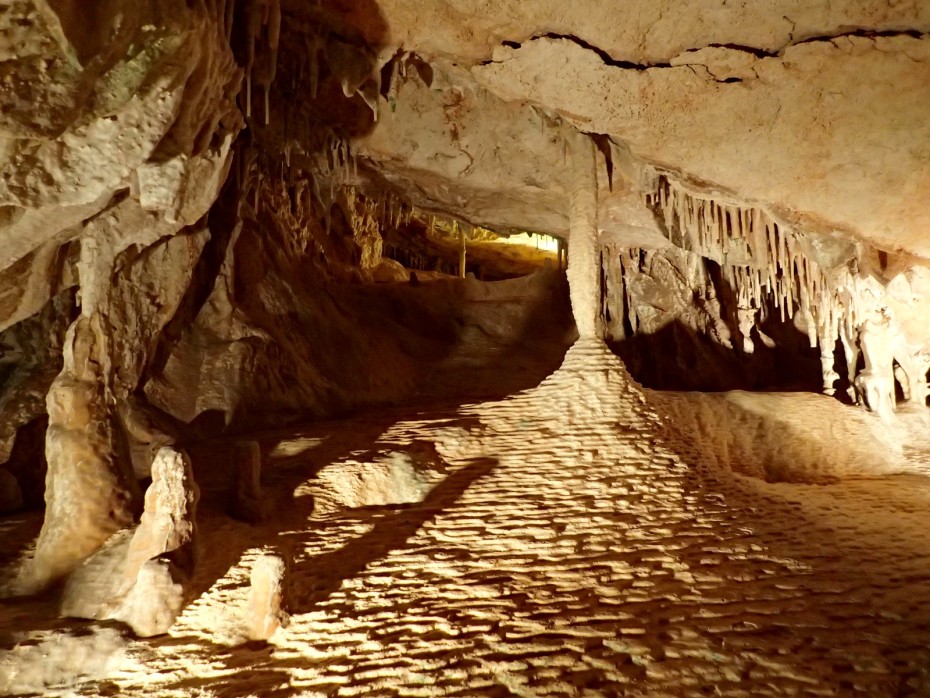 After the caves of the Azores and Gibraltar, it is not very impressive.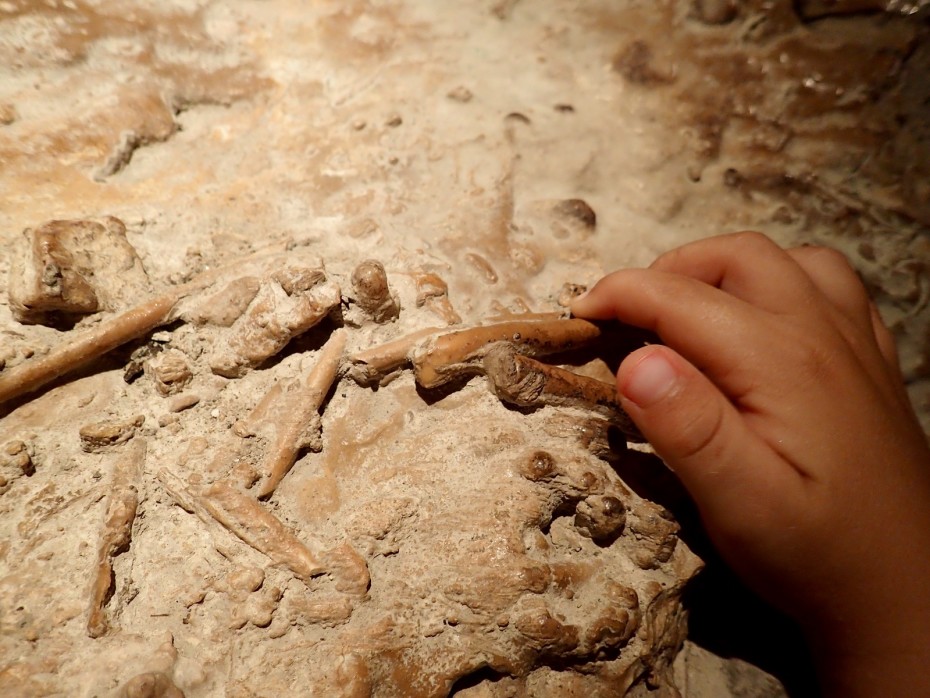 But there are fossilized bones, to the great delight of my amateur scientists.