After our stay for a few days in the second largest city of Ibiza, we look forward to find the calm and serenity of the wild places. We eagerly expected the arrival of Jesse-Clare, our last team of 2015. It is an Australian woman who completed a 2-year stay in Europe, period during which it has been of children in Ireland and in Italy as girl au pair. She will be with us until our departure from Europe, or around October 10.
Our first stop after Sant Antoni was Cala Salada, where we have returned with the crew of Asfar. The small Kenza (4 years) fell under the spell of Máel and she can't wait to review it. After all, their last meeting dates back to Rota. We then took advantage of a weather window to Gibraltar and then the Balearic Islands very quickly. As there has not been such favourable conditions in the weeks that followed, Asfar took three weeks to join us!
After a nice evening of dance and beautiful reunion, the two boats have put Cape to the Cala of Albarca North of Ibiza. A few days earlier, we we were stopped with the car to admire this great carved beautiful Bay with steep cliffs. The show was even more majestic from our maritime perspective! We stayed several days in this little corner of paradise, cut off from all civilization because the cliffs were blocking any wave from the outside world.
Our life was paced by swimming (when there was no clouds of jellyfish), school on board, beautiful evenings, walks in the annex and for Sdgsdgsd, a walk to the top of the mountain. They even offered a picnic on the ground with Luc, Bernadette and Kenza.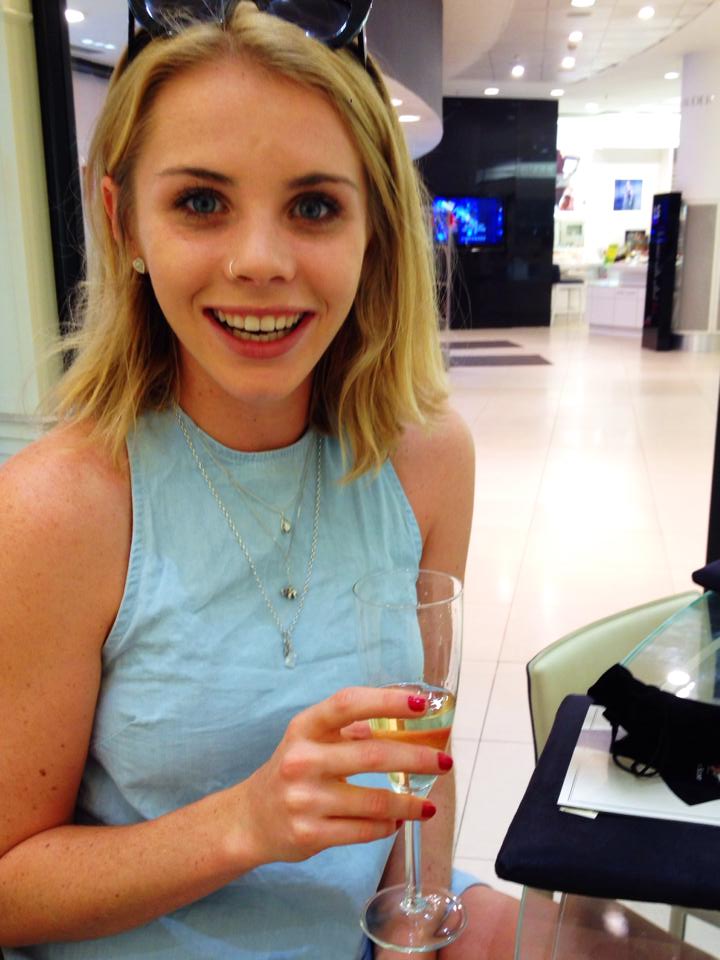 Photo of Jesse-Clare to enable us to identify it at the airport.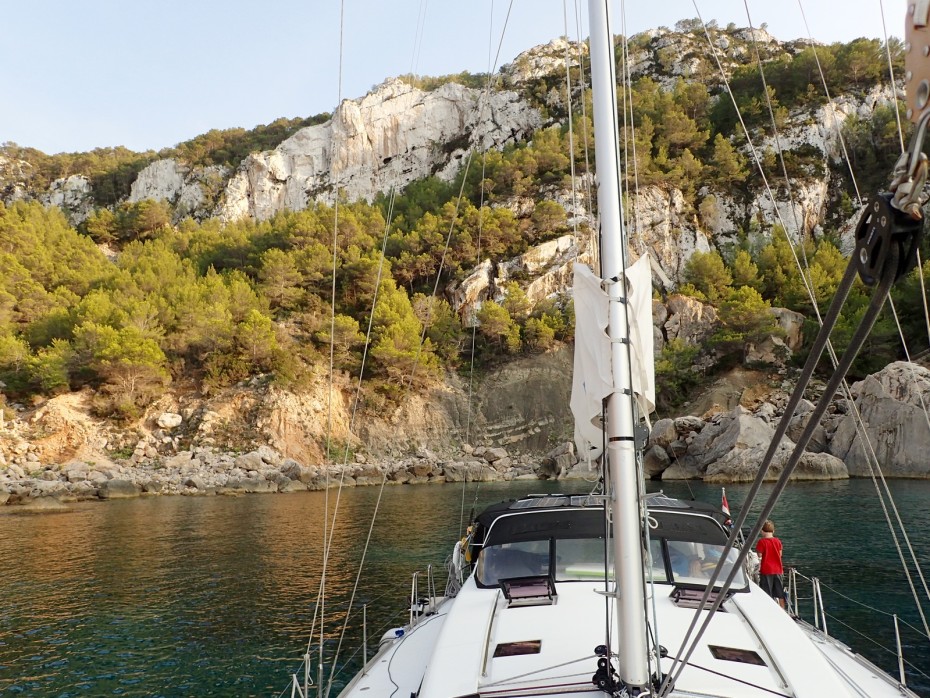 I start to have the annoying habit to anchor Jayana a few kilometers from the Earth. It avoids to have curious behind the boat when we take our shower!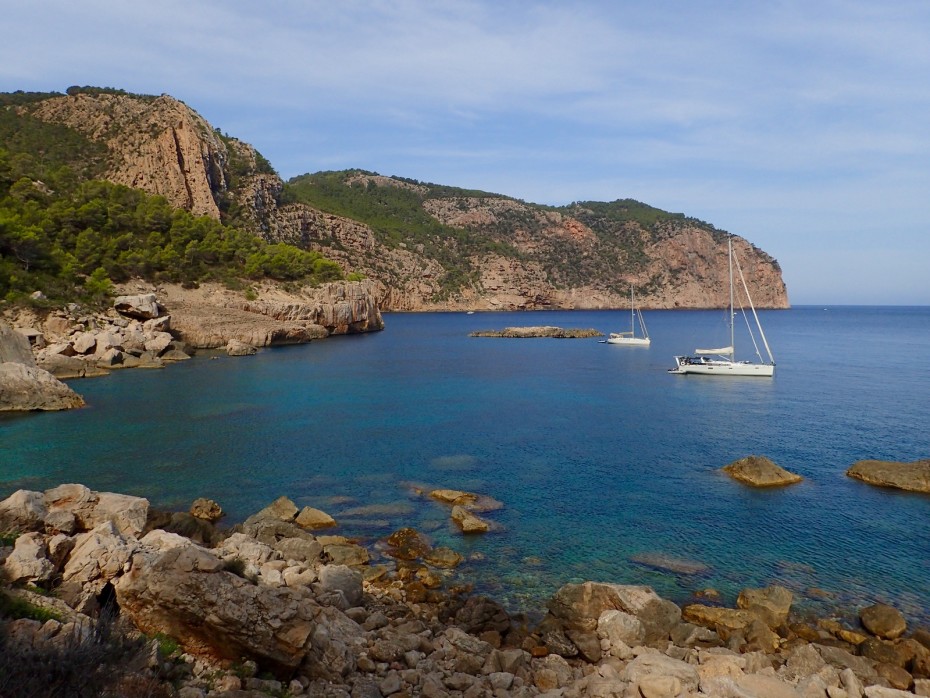 Isn't this beautiful?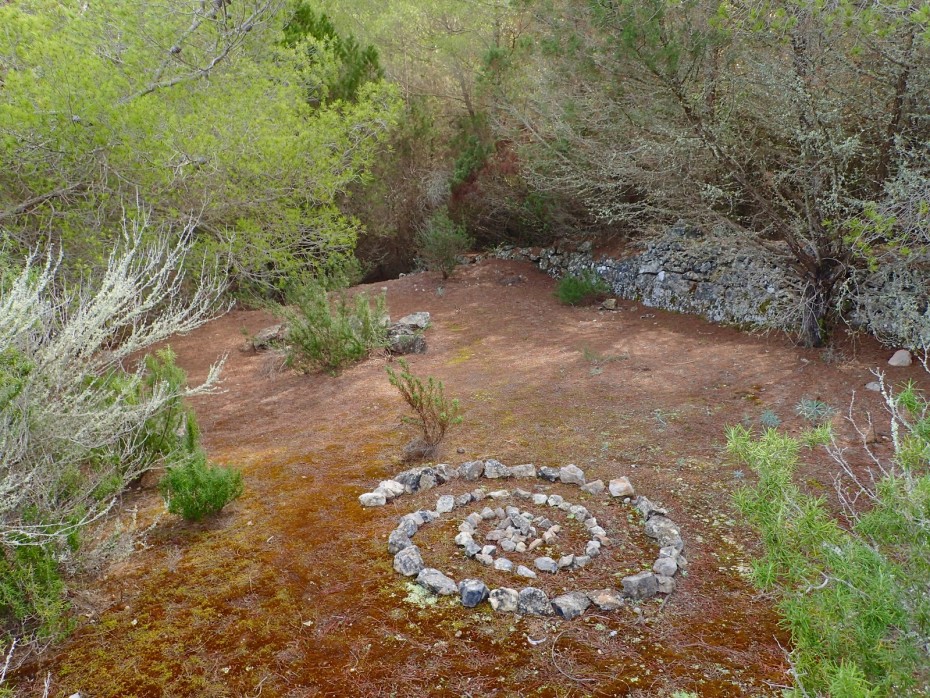 Photo taken by Sdgsdgsd hiking.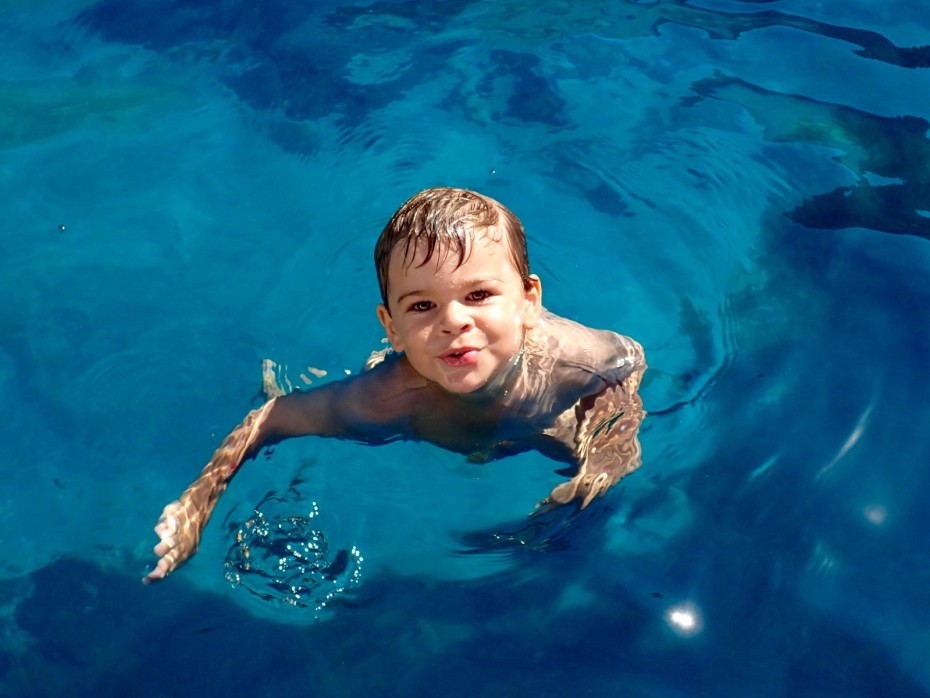 Lohan we always impresses with his ability to swim without ball or float.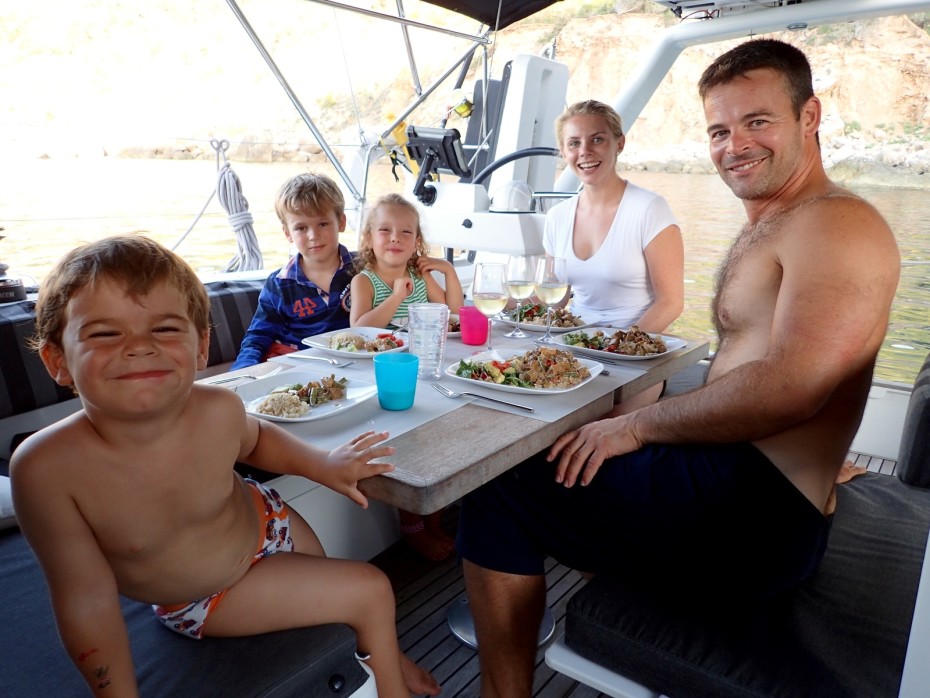 Another feast that Sdgsdgsd prepared us. This is happiness!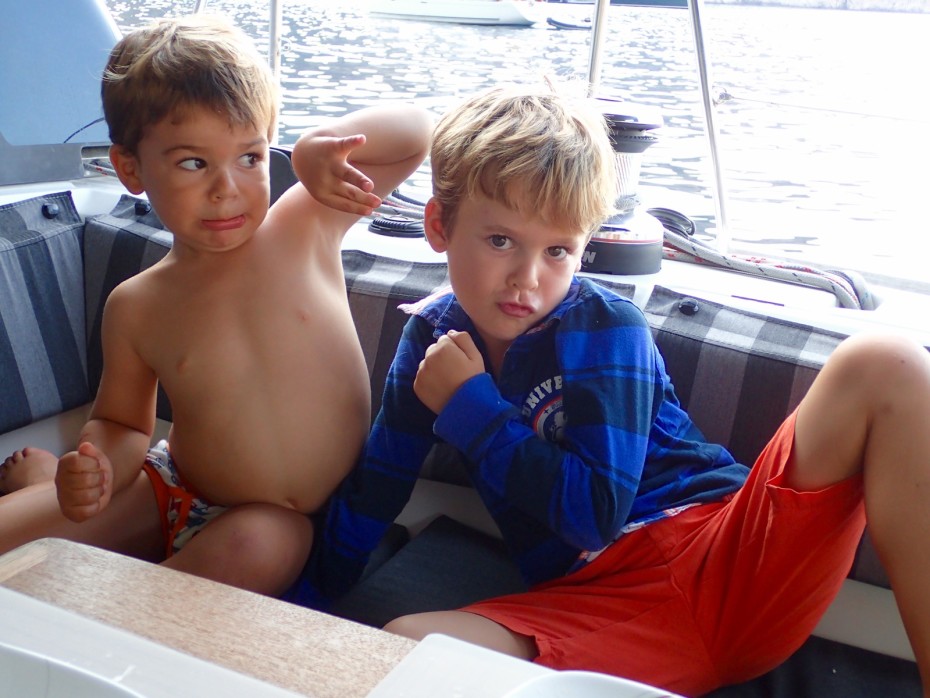 Guys make us well laugh with their grin…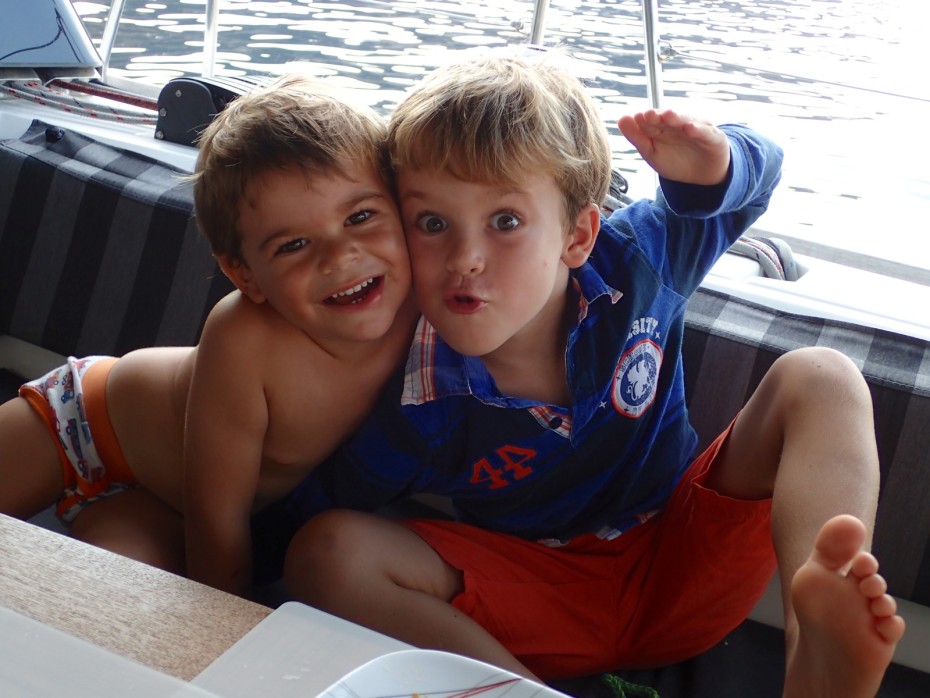 .. .and their moments of fraternity!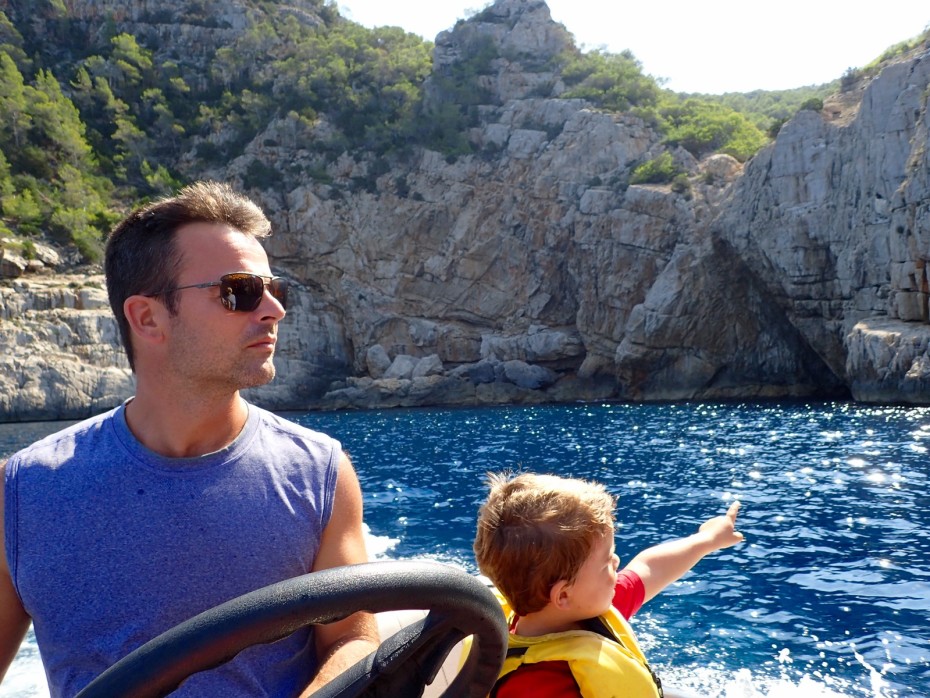 Dinghy rides to explore the surrounding caves.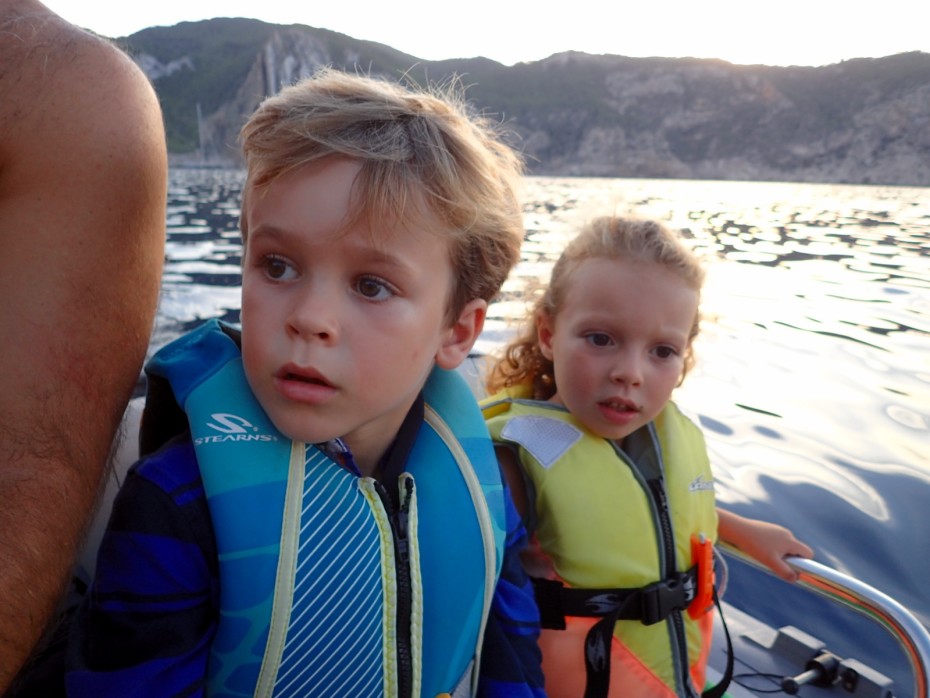 It tells children the legends of dragons which have inhabited the place.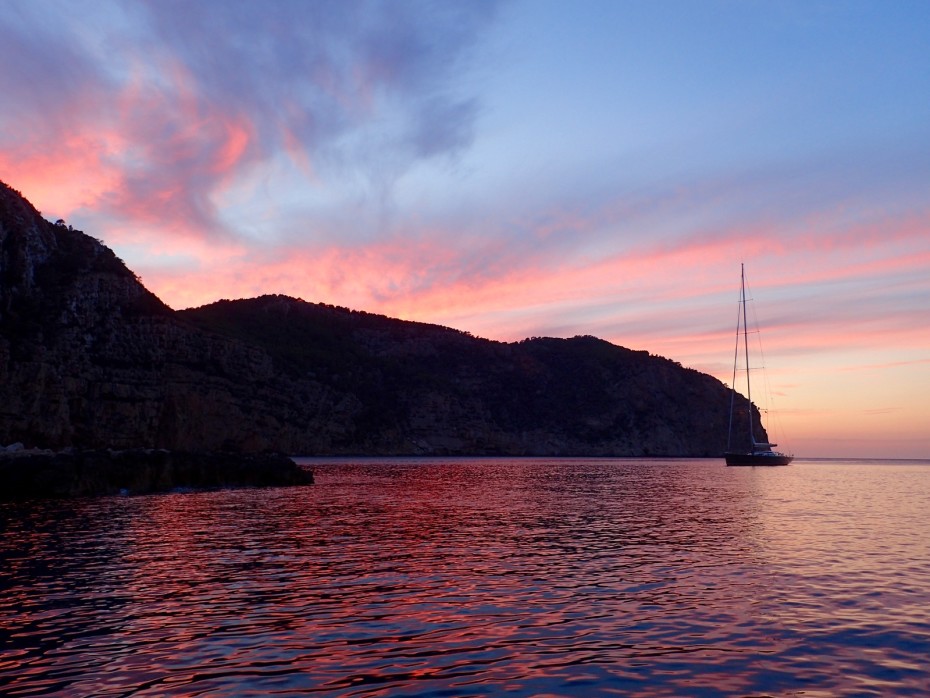 Beautiful sunset.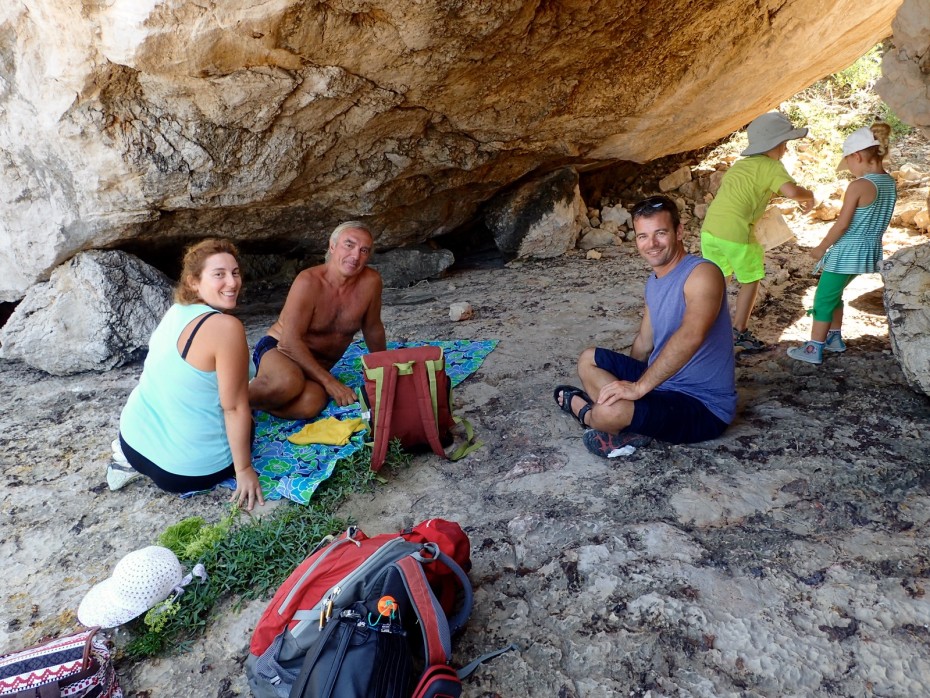 Picnic with Bernadette, Luc, Kenza and Jayana crew.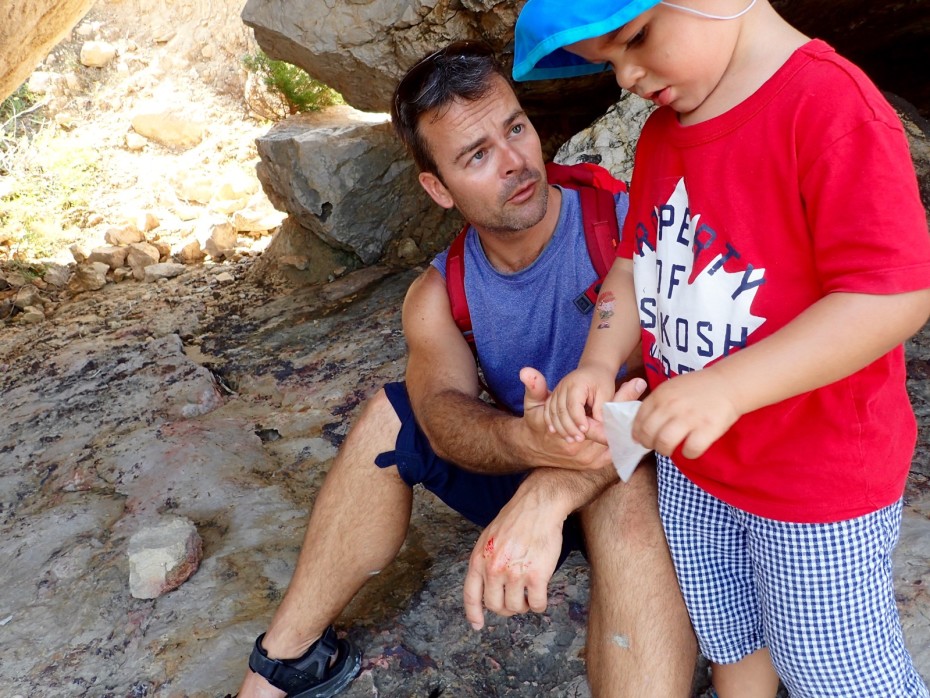 Lohan heals the wounds of his dad, who did a back somersault in the coral to attach the dinghy on the picture below.