Our big boy celebrates the day of his six years on the coasts of Ibiza. We left Formentera to win the South of the island where we will visit two friendly locations. But Máel was rather happy surprises waiting for him at his awakening on the table.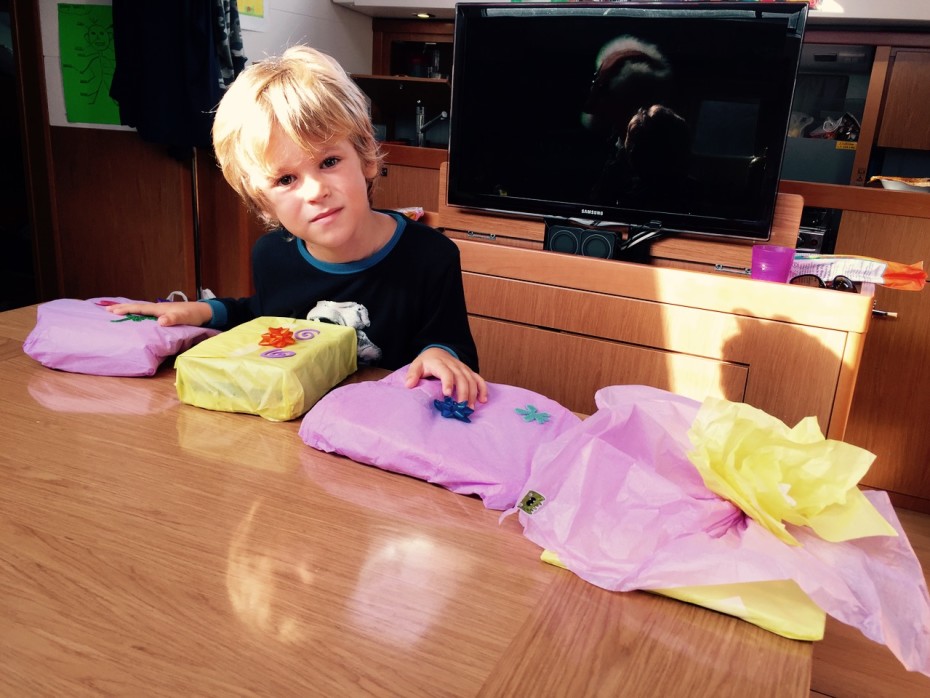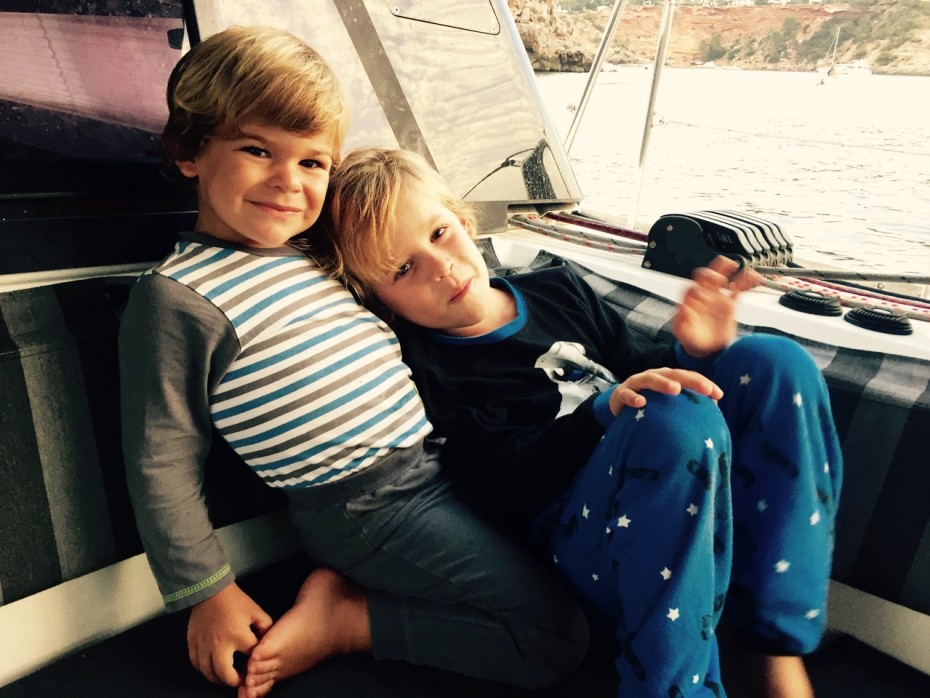 Two brothers who become increasingly inseparable. They do not know the chance they have!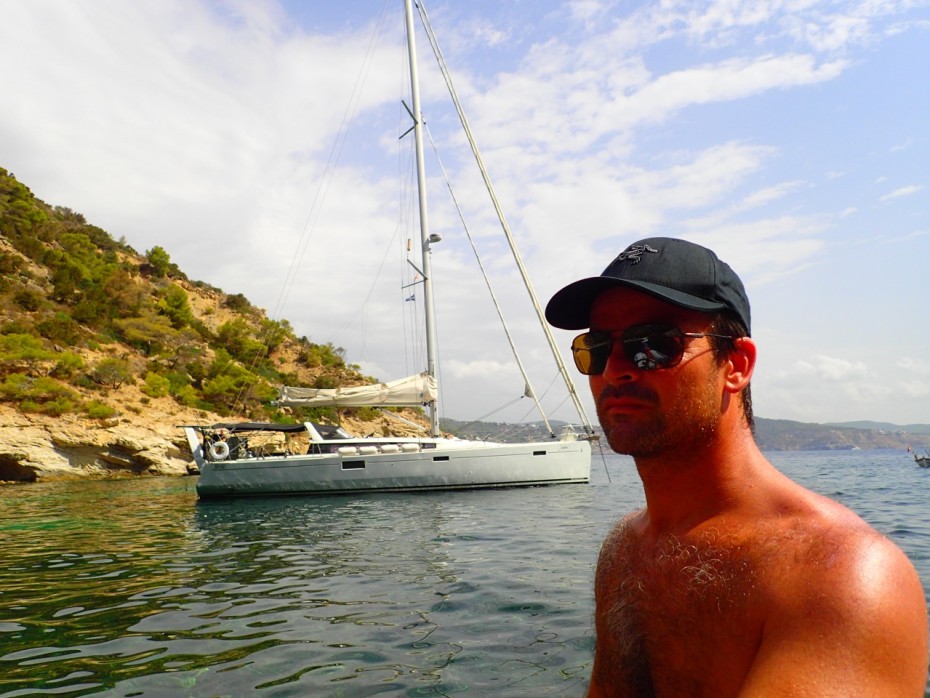 First anchor at the bottom of a cala invaded by jellyfish. Will need to find another place for swimming next to the boat.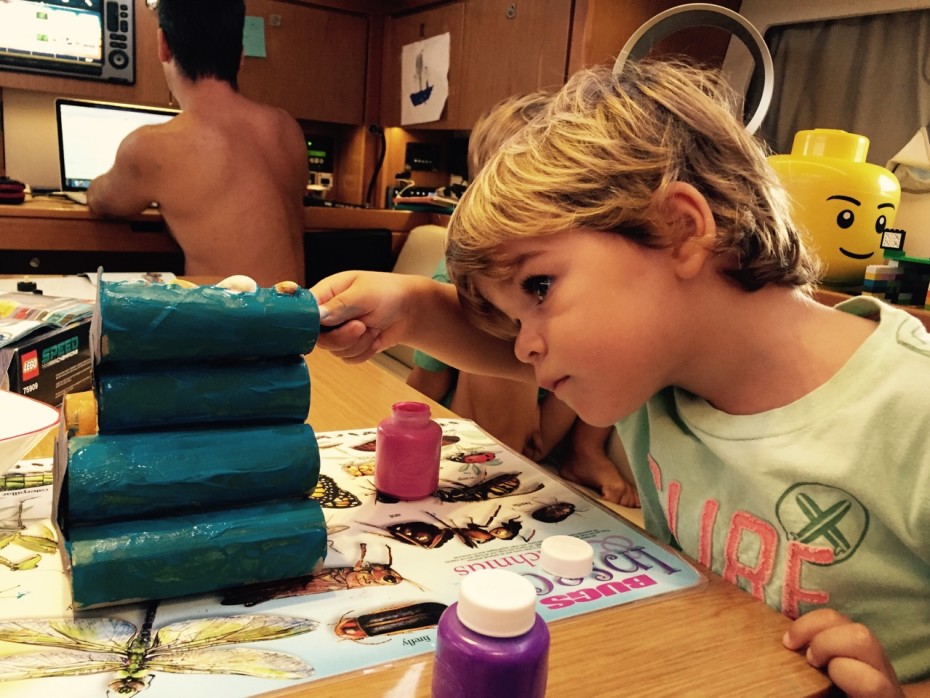 Sdgsdgsd has prepared an activity of tinkering with Lohan. He simply loved!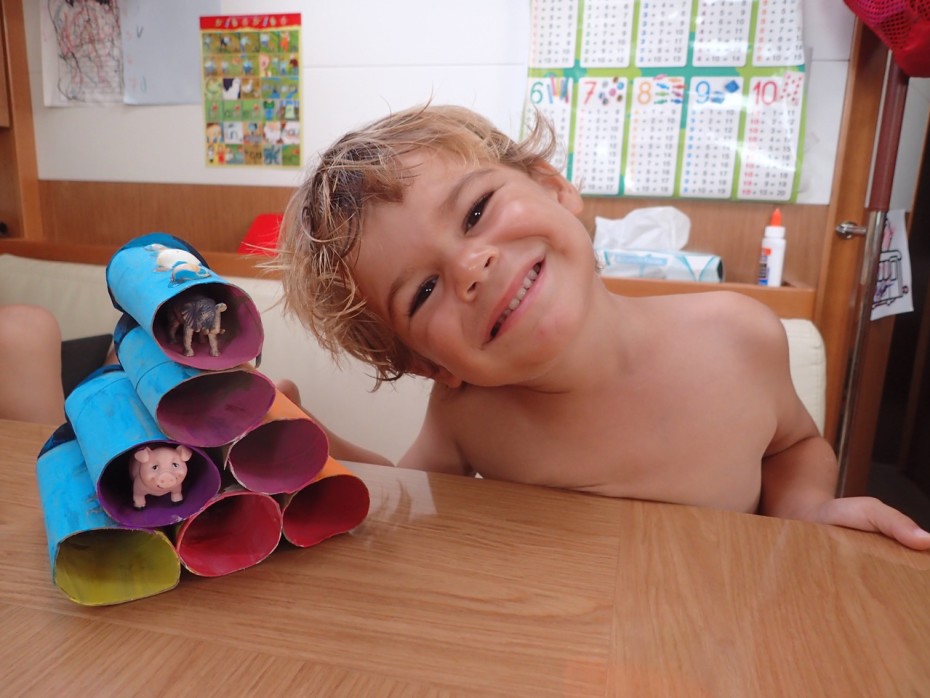 How proud we can read in his eyes!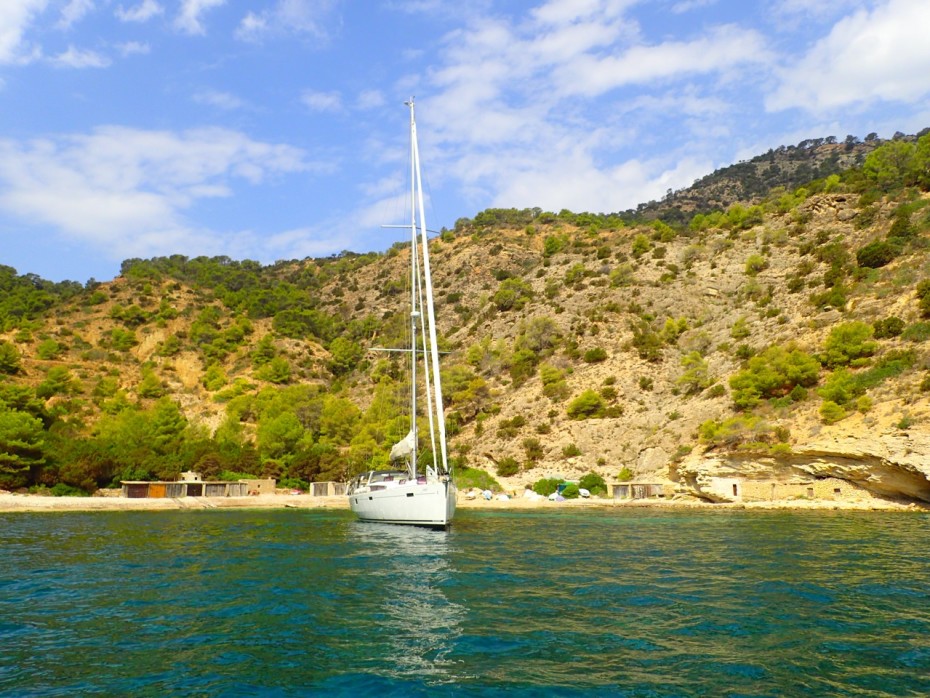 After a few hours, it was decided to lift the anchor to find a place with suitable water for swimming.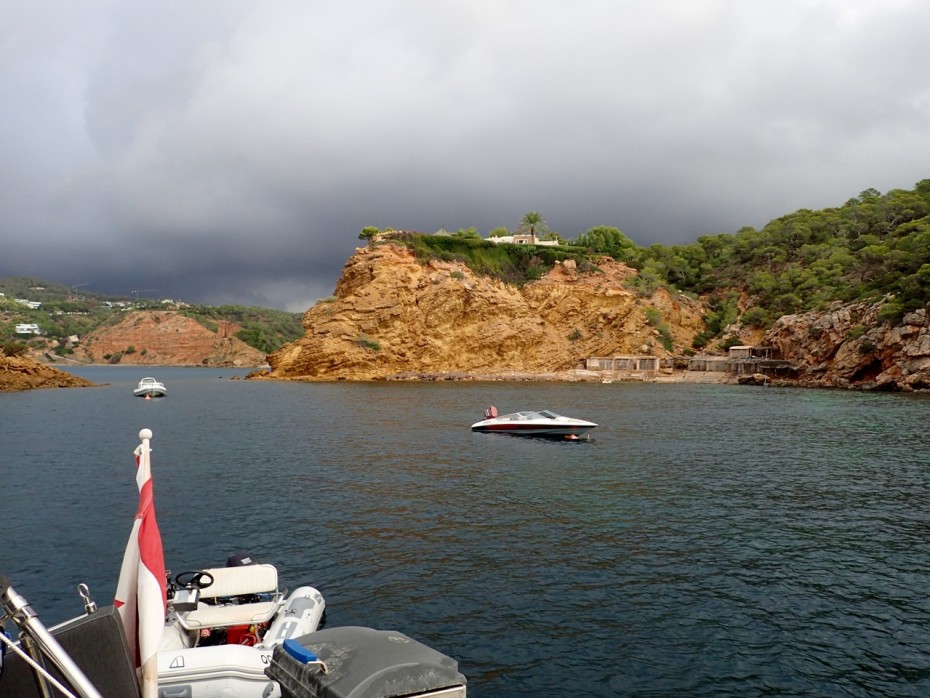 I managed to find a small space away to Jayana. Only one ship can stay there and it is housed by all the winds (except those in the South).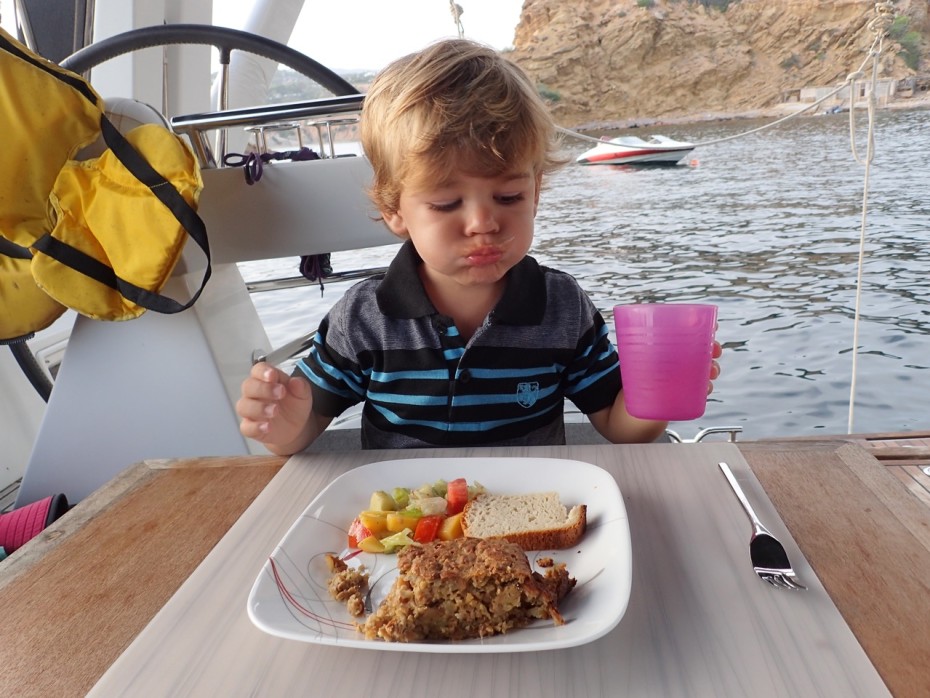 A nightly, we appreciate the view. How lucky to have a table better than any restaurant in the area!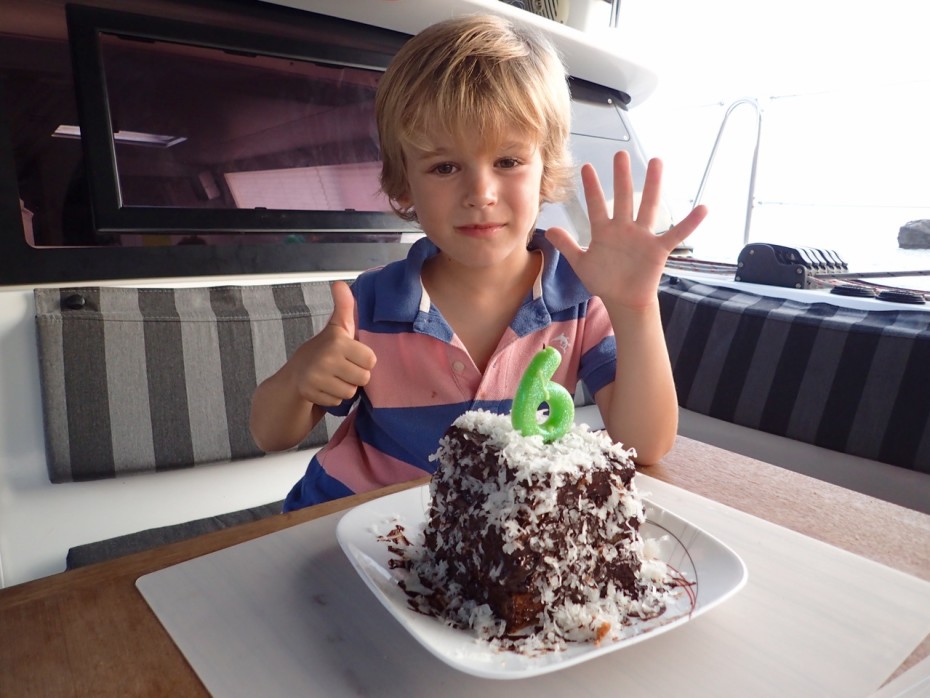 Papa and Lohan have prepared a cake chocolate-coconut for the birthday of Máel.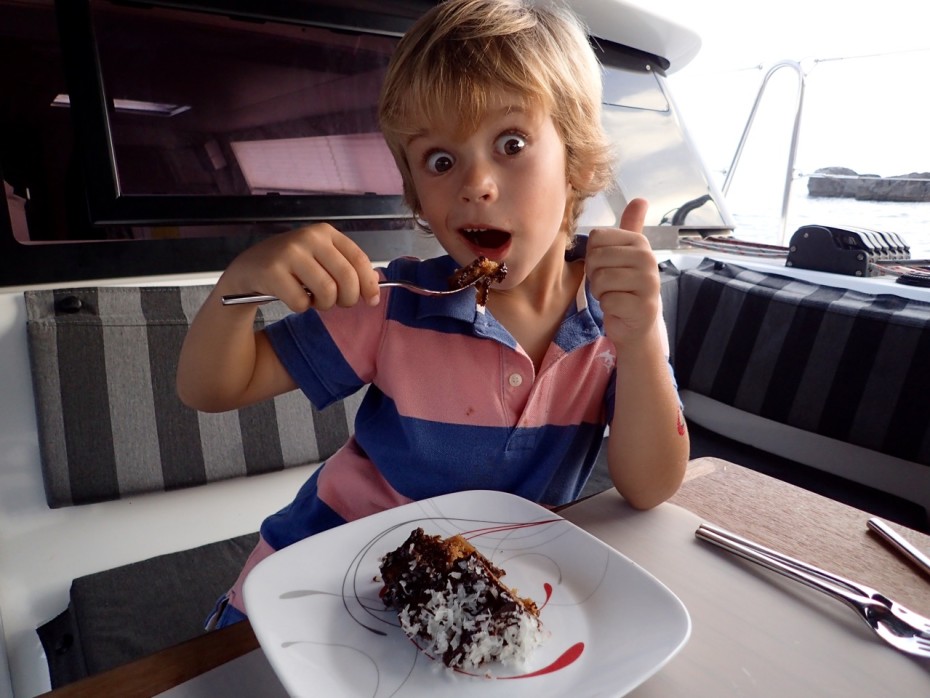 The main party involved has approved our cake and (luckily for us) has agreed to share it.