After Gibraltar, the Balearic Islands are our next destination. These islands belong to the Spain and are located in the middle of the Mediterranean. We had heard much talked about because it is the most popular destination of the browsers to the West of the Italy. Obviously, this isn't a destination to remember during the crush of holiday (July-August). Our arrival coincided with the return to school of Europeans, which will allow us, hopefully, to enjoy the Balearic Islands in all their splendor.
To get there, I took advantage of a superb weather window that allowed us to make the greater part of the course of 3 days under sail. It was a little windy the first night out of Gibraltar (force 7, 35 knots) but the wind calmed down later to quietly push us to our destination. Unfortunately, I did not have the strength of rigging the monster, which has somewhat handicapped because we had the tailwind… (Friends who missed this weather window set 2 weeks to join us!)
After 3 months in the North Atlantic (Azores, Portugal, Spain), we had enough of the cold water. Our greatest wish was to find hot water to swimming us behind the boat. With children, you realize that the greatest moments of happiness are in small activities that it had acquired previously… It therefore consciously abandoned the idea to visit Granada and Cordoba, two Spanish cities don't miss apparently.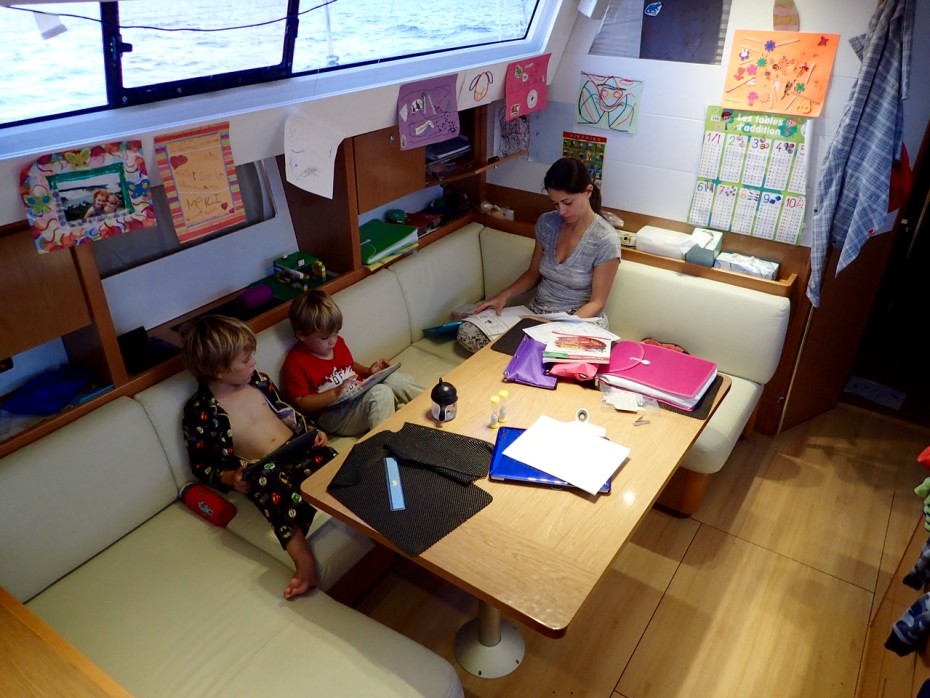 The school continues on board in crossing, but only when the list is practically zero.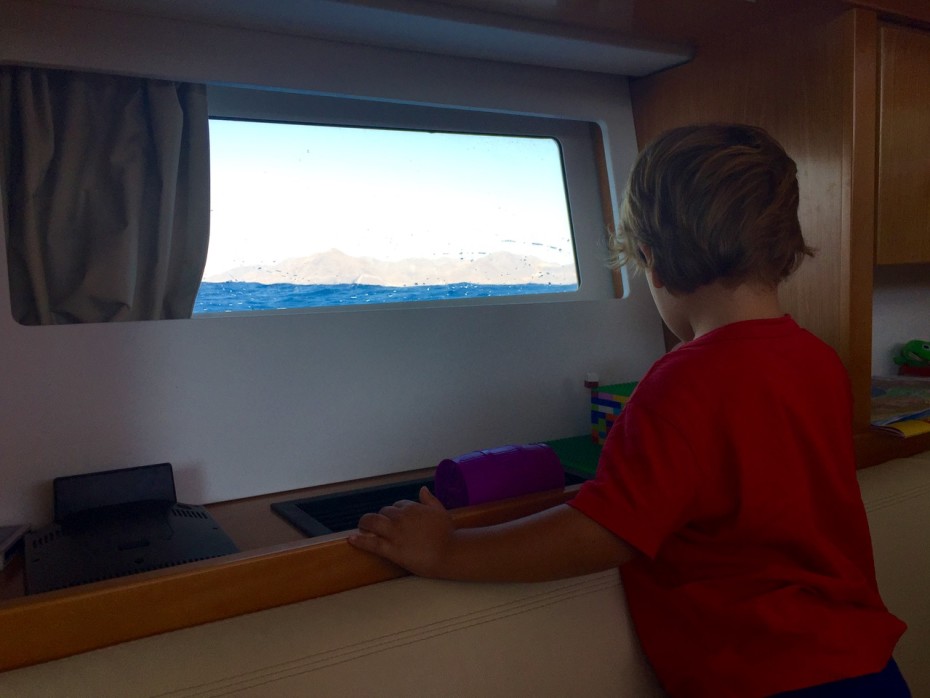 We see Earth on the horizon!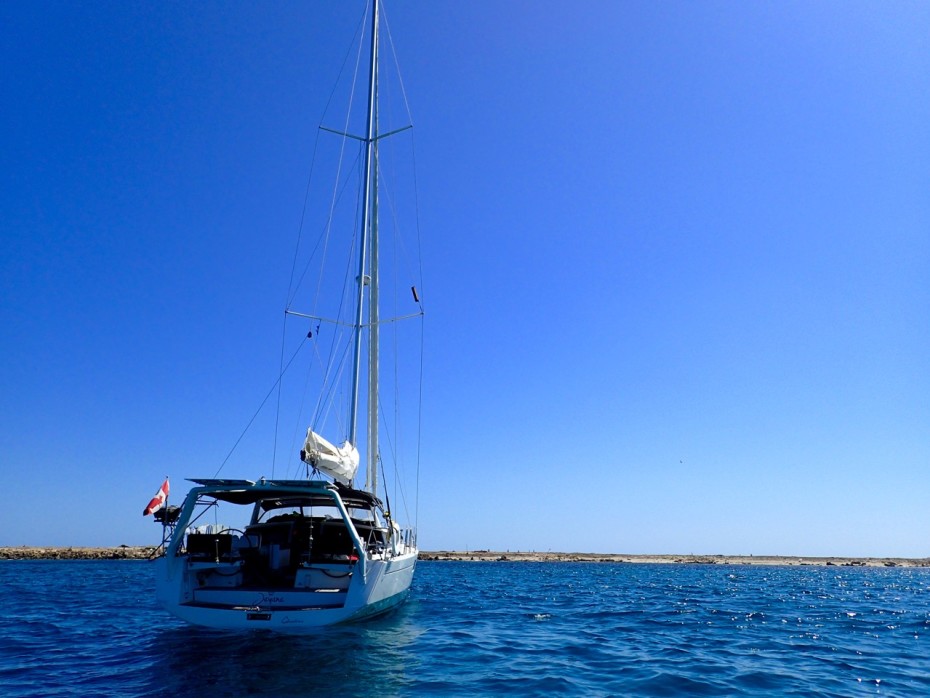 We arrived at night, but what a joy to find a spit of land bounded from a beach of fine sand and warm water!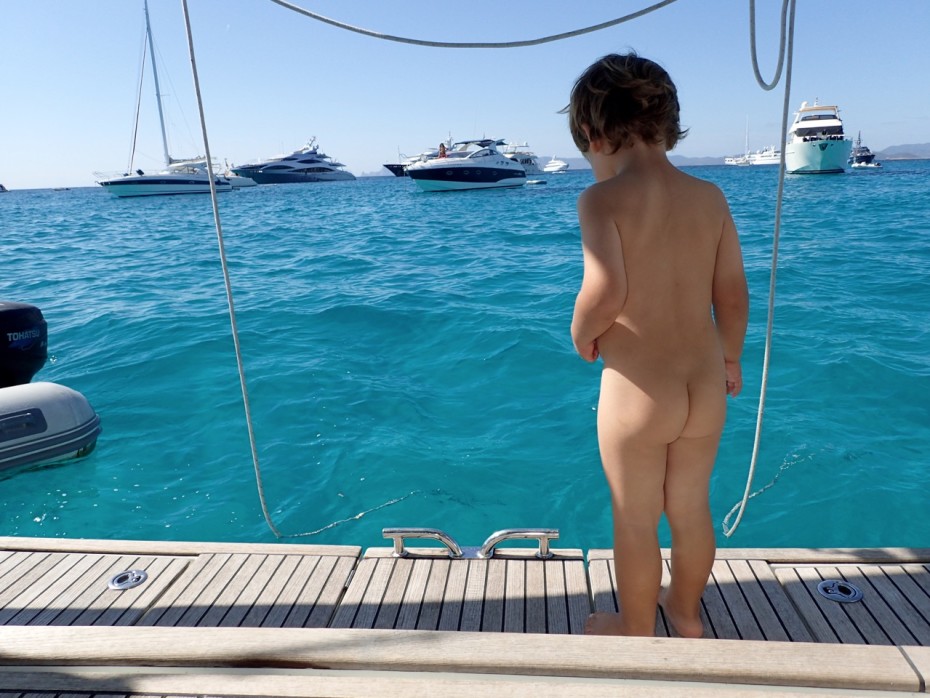 It recalls with nostalgia the months we spent in the Bahamas. Here, it is rather busy as place! (There was every day more than a hundred vessels near this beach.)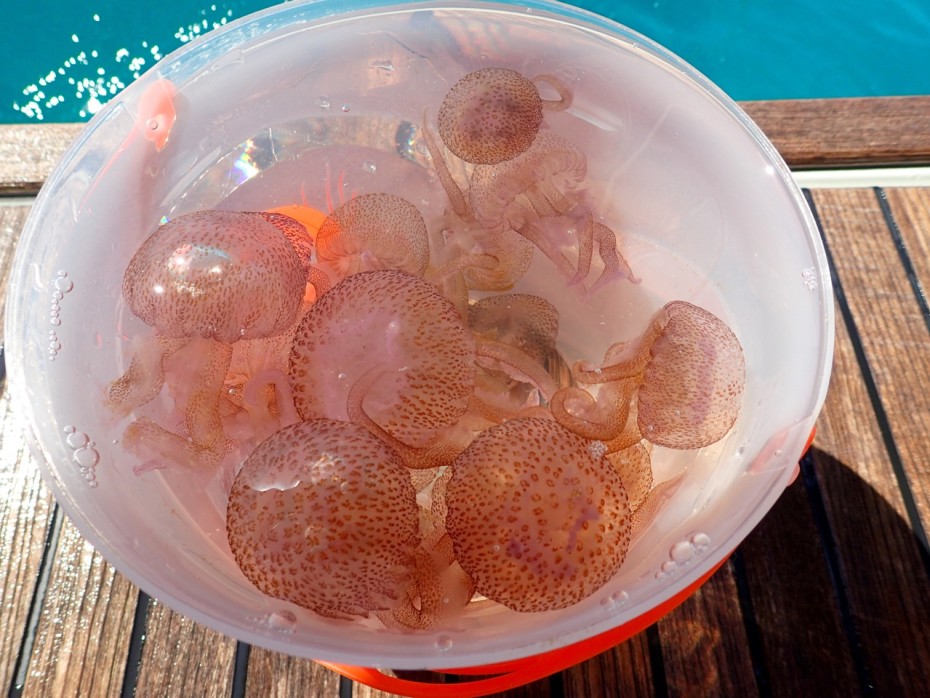 Our desire to soar to the water is somewhat hindered by these visitors… MAEL is pleased to capture. We learn later that their proliferation is a consequence of overfishing of tunas and global warming.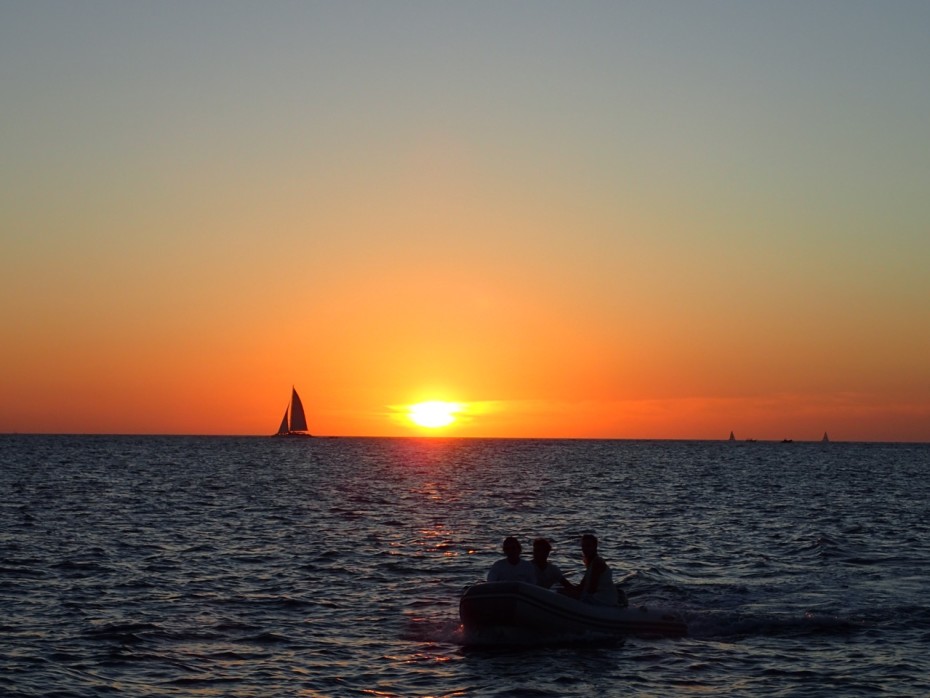 We enjoy some beautiful sunsets after having been long deprived of this another luxury.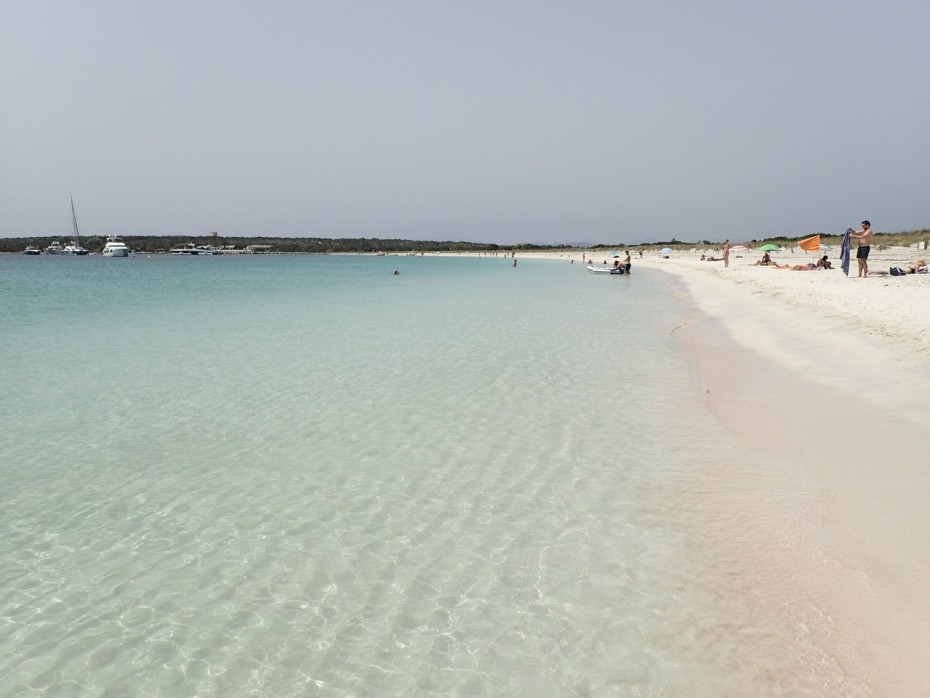 After a few days, we reserve a buoy to Palmedor where we will spend several day to relax us. Without knowing it, we will leave just until a Cloudburst sows the carnage in the Bay.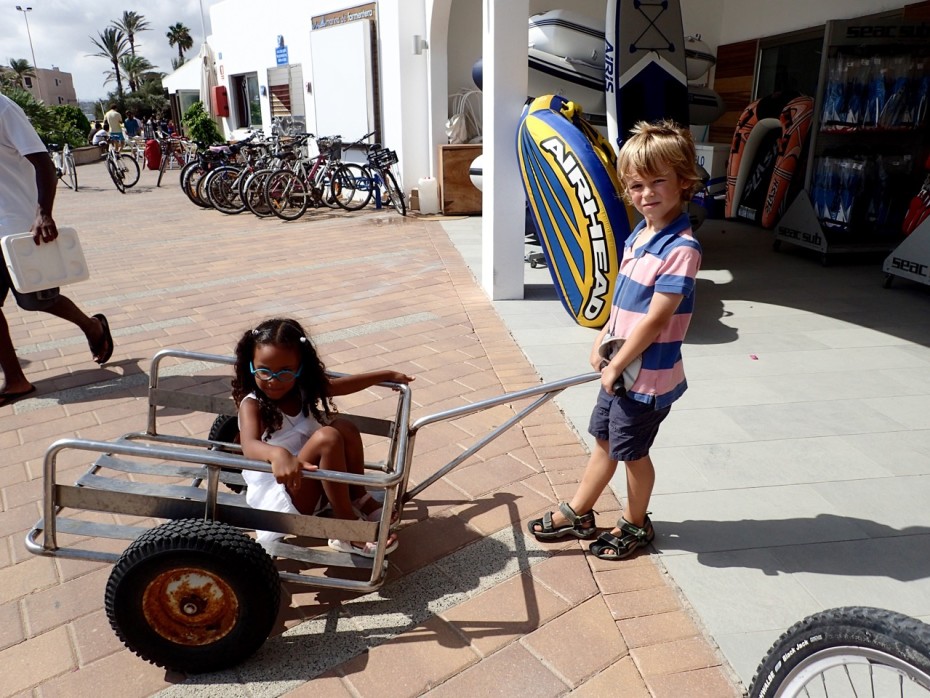 Máel became more champion to do so friend with the demoiselles cross in the street and who do not speak french.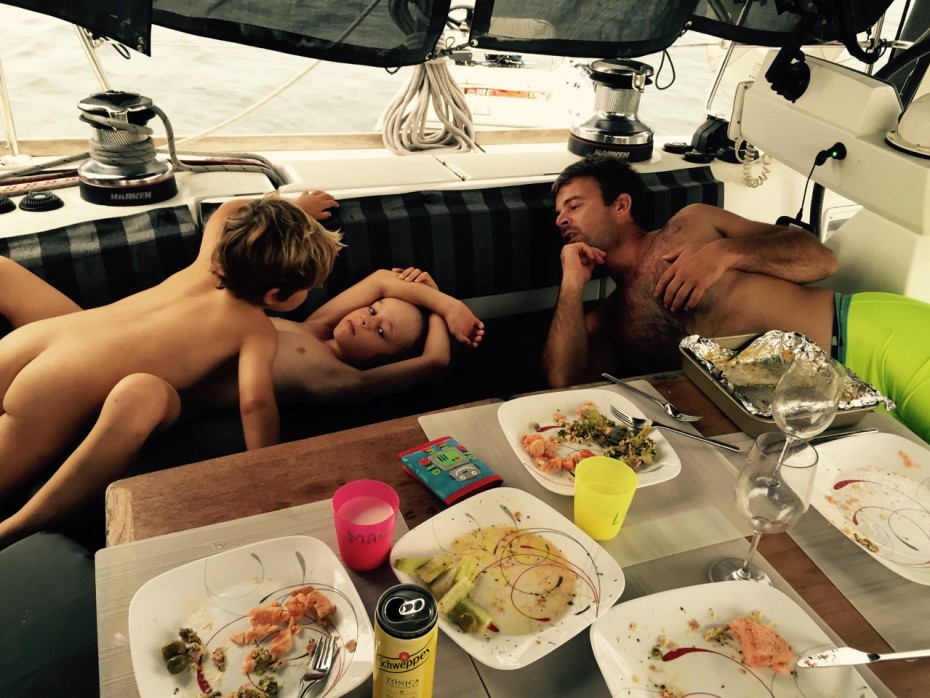 Moments of pure happiness after a good meal…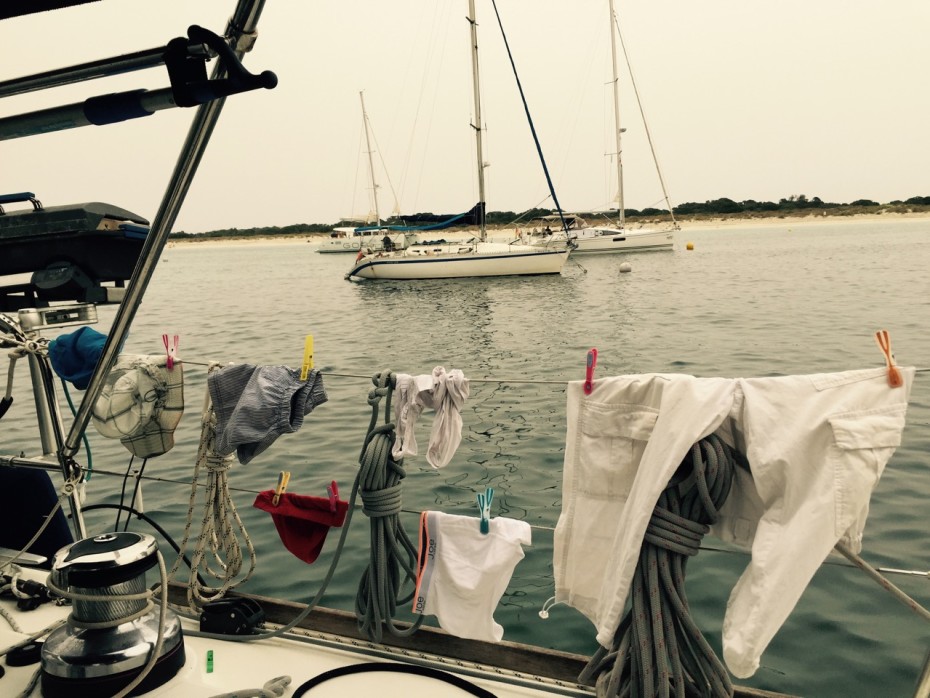 It leverages the washing machine. It works at full speed, especially since I managed to solve all the problems with my new drainage pump Frankenstein.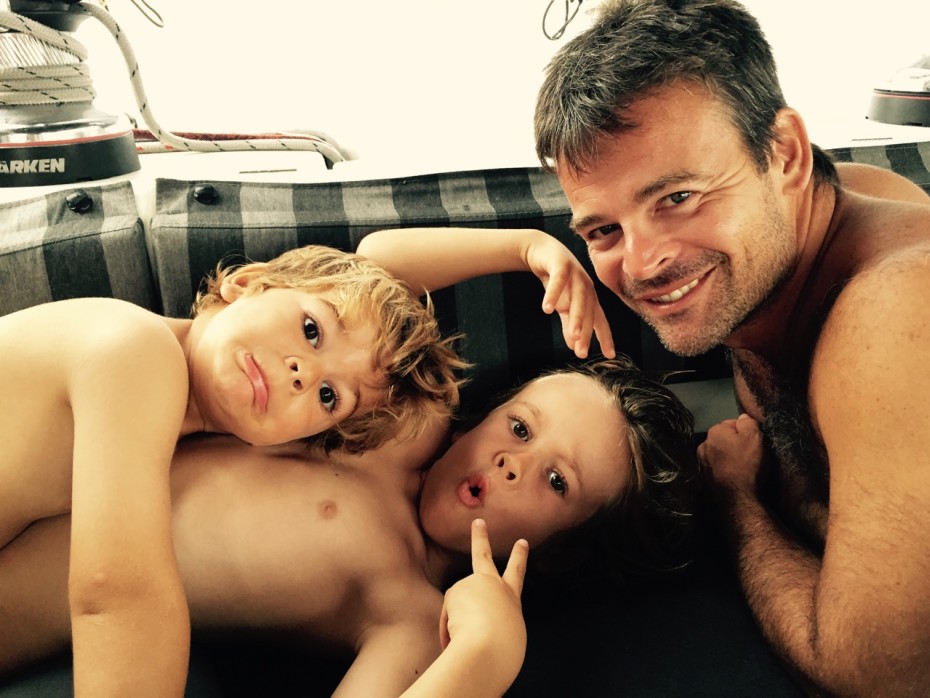 The guys from Jayana.